As much as the Netherlands is primed for getting around on two wheels, the convenience of owning a car can soon feel like an attractive option. Of course, it's an additional expense on top of everything we covered in a guide to the cost of living in the Netherlands. You'll need to consider the cost of fuel, road tax and maintenance jobs as well as parking and parking regulations in the Netherlands.
That being said, a car can provide a great deal of freedom: professionals travelling between cities can avoid the stress of public transport (even after figuring out how to travel on the train for less); a visit to the best Dutch weekend destination: the Wadden Islands becomes an absolute breeze; and it can make life a whole lot easier for families with young children (our article on how to find a good babysitter in the Netherlands can too!).
So, can a foreigner living in the Netherlands buy a car in the first place? The simple answer is yes, although the process can seem a little daunting. There are a lot of practical aspects to consider and it can be difficult to know what platforms and dealerships to trust. Once it's broken down and you're clued up on everything you need to know, you'll find that it's not as complex as it seems. Read on and you'll be cruising those Dutch highways with the tunes on blast in no time.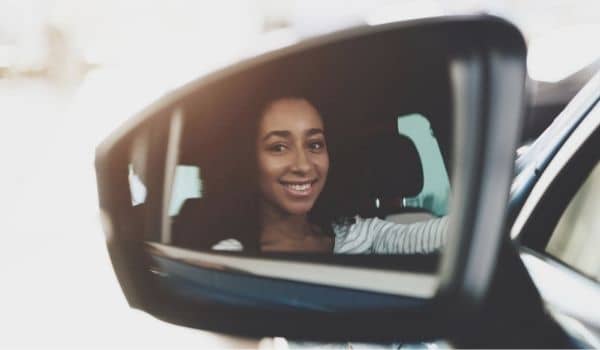 New vs. Used
One of the first decisions to make is whether to buy new or used. There are pros and cons to each, which can all depend on things like your financial situation and how much you plan on using the car.
A new car is, as you may have guessed, more expensive. In the Netherlands, the first owner of a new car must also pay a one-off 'private vehicle and motorcycle tax' known as BPM (belastingen op personenauto's en motorrijwielen) in order to register it. The amount depends on the car's CO2 emissions, so if you have the means to go electric and want to go above and beyond recycling in the Netherlands, this could be the time to do it. Although costly, you'll at least know what you're getting with a new car. Everything from safety features to technology and maintenance checks will be up-to-date and fingers crossed it'll serve you well for years to come. The only issue is that a new car will lose a significant amount of value the second you drive it off the forecourt. A tough pill to swallow, but that's just how it is!
When you buy a second-hand car in the Netherlands, much more reasonable prices can be found, but it is possible to be left in the dark on important matters. How do you know whether it was maintained properly? Is the mileage on the odometer telling the truth? Is it really worth what you're paying? These are all things to take into consideration if you're looking to buy used cars in the Netherlands.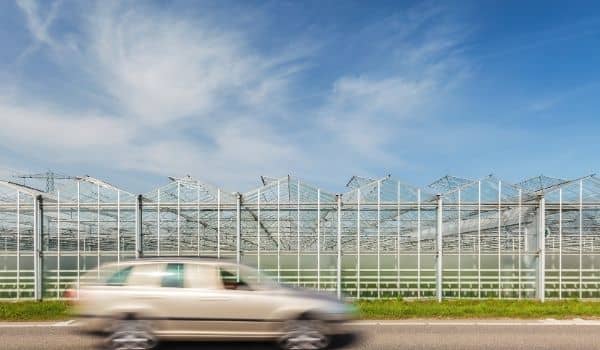 Where to Look for a Car in the Netherlands
While heading out to your local dealership is still an option, more and more people are looking to buy a car online in the Netherlands. Marketplaats is a vast online marketplace used by the Dutch to buy and sell everything from furniture to electronics, clothes and appliances. You can find great deals on cars here too, although assessing the quality of them can be hard and, let's face it, people will tell you anything to make a sale on the internet. You'll have to do your research, put your bartering hat on and take care of all the administration yourself. It's quite a bit of legwork, that's for sure.
We recommend using our trusted partners Bynco, who offers dedicated English-language services to expats buying a car in the Netherlands. Their extensive knowledge and continued personal guidance throughout the process makes everything easy and hassle-free. New and used cars are available (including hybrid and fully electric models) at fixed prices, so you won't have to bid or haggle with a reluctant seller. All the cars are fully inspected, and Bynco will take care of the registration for you. Delivery is free within the Netherlands and payment is not finalised until you're 100% happy with your car. There's a 12 month warranty included in the price and you can even test drive it for up to two weeks before you make a final decision. It's a quick and efficient way to purchase your car, and better yet, you can do it from the comfort of your own home.
Now to the nitty gritty:
Registration
Once you've found your ideal car, your next question is going to be "how do I transfer ownership of a car in the Netherlands"? First, you need to be 18 years or older and a resident of the Netherlands (find more information on moving here in Moving to the Netherlands: A Complete Guide). Then, you can register a car in your name. This is done through the RDW – the Dutch Vehicle Authority. Expats without a Dutch ID will have to go to an RDW testing centre or a vehicle registration service desk in person with the following documents:
Proof of Identity (one of the following):

A valid Dutch driving license, no more than 10 years old.
A Dutch passport/ID card along with a residence permit or a copy of your data from the municipal register, no more than three months old.
A foreign passport along with a residence permit and an original copy of your data from the local register, no more than three months old.

Ascription Code (tenaamstellingscode)
Registration Card (kentekencard)
Again, if you buy your car through Bynco, this will all be taken care of for you, saving a bunch of time and stress.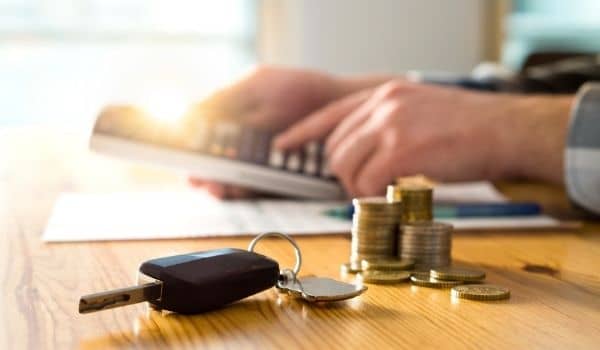 Taxes
After registering your car, the Dutch tax authorities will send you an MRB (motor vehicle tax) bill based on the region you live in and the type of car you drive. A general tariff for a mid-weight passenger car in North Holland is around €35 for three months. You can get a rough idea of the costs in your area using the Belastingdienst road tax calculator.
Learn more about taxes in general, including the basics of the Dutch income tax system, everything you need to know about the 30% ruling in the Netherlands and high-level tax advisors in the Netherlands with the help of Expat Republic.
Insurance
It's illegal to get behind the wheel in the Netherlands without basic third-party insurance, which ensures all damages to other cars are covered. You can go a step further and opt for protection covering theft, animal collisions and extreme weather damage or play it extra safe with an all-risk policy. Either way, car insurance is mandatory.
Comparison sites like Overstappen, United Consumers and Independer can help you find the best deals on car insurances. Among the most popular insurance providers are Univé, ABN-AMRO, Centraal Beheer and Aegon.
To find out more about the range of other insurances available in the Netherlands, check out Insurances in the Netherlands: A Complete Guide.
Inspection
Another requirement of Dutch law is to have your car inspected on a periodic basis. This is called an APK. The inspection must be carried out by a professional garage or testing station that is approved by the RDW (you can find a recognised APK company near you by inputting your location here). You should look to book an APK every year or two, although you should get a reminder in the mail around 6 weeks before your next one is due. Prices fluctuate between €30-€60 depending on where you have it done.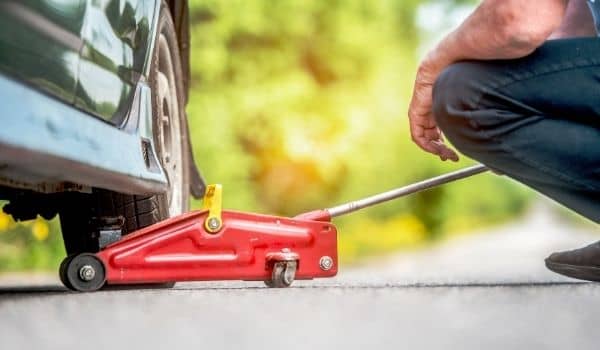 Roadside Assistance
Insurance companies may include roadside assistance in the case of a breakdown or an accident.Membership clubs like the Royal Dutch Touring Club (ANWB) are also popular and offer a range of packages for around €10 per month. If you're travelling around the EU on a regular basis, you can extend your coverage with the ANWB for an extra fee – up to around €18 per month.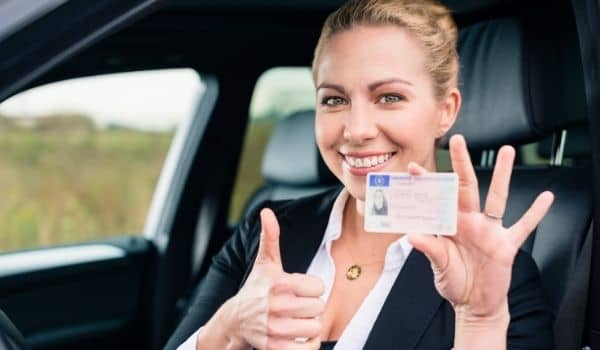 Hold Up… Is My Current License Even Valid?
If you have a driving license from outside the EU/EFTA, you'll be able to use it up to 185 days after you took up residence in the Netherlands. When this period ends, you'll have to switch to a Dutch license.
Driving licenses from EU/EFTA countries are valid for 15 years from the date of issue. For example, if you moved to the Netherlands on the 15th October 2020 and your EU/EFTA license was issued on 1st January 2015, you can drive until 1st January 2030 before having to switch to a Dutch license.
As expected, there's a lot to take in when it comes to buying a car in the Netherlands. Take time to weigh up your options, research what's best for you and don't jump in at the first deal you see. Trustworthy platforms like Bynco help make things a whole lot smoother and you can use this guide to ease you through the process. All being well, you'll soon be set up with the perfect whip to discover the Netherlands on your own terms.