What is the cost of living in the Netherlands? Before moving, it's a good idea to determine whether you can afford to live here! You may have heard already about Dutch Healthcare and Utilities, but what about bread or beer? Of course, much of these costs depend on where you live in the Netherlands and your lifestyle. But this guide will break down the cost of living in the most popular Dutch cities for expats.
Please be advised: These prices include VAT, but this article does not take income taxes into account.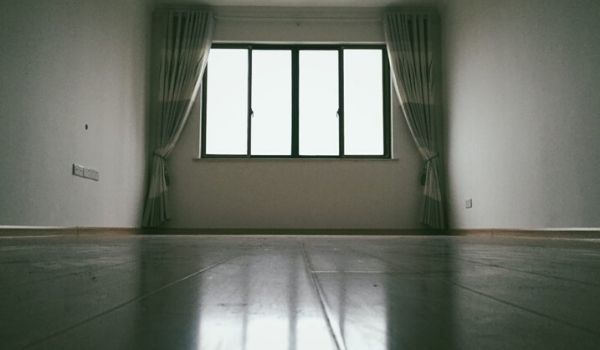 Cost of Rent in the Netherlands
According to Numbeo, the average monthly rent for a 1-bedroom apartment in Amsterdam is 1,100€ outside the city center, and 1,600€ in the city center. The second highest rent range is in Rotterdam (840-1,076€), followed by Utrecht (680-1,025€). Den Haag has the lowest rent average for a 1-bedroom apartment in the city center (just under 1,000€), but a higher rent average than Utrecht for a 1-bedroom apartment outside the city center (765€).
If you're looking to lower your monthly costs, consider renting an unfurnished (ongemeubileerd) or partially furnished (gestoffeerd) accommodation. An unfurnished home may not include flooring, curtains, ceiling lights, or large kitchen appliances (oven, stove, dishwasher, refrigerator), whereas a partially furnished home usually does. The downside, however, is that you will pay the upfront costs of furnishing your new accommodations (unless you enjoy sleeping and eating on the floor).
You can also live in a house or apartment with roommates and split the costs. The average monthly rent for a 3-bedroom apartment in the city center is between 1700-2000€ in Rotterdam, Utrecht, and den Haag, but Amsterdam residents will see an average closer to 2730€. Outside of the city center, you will find an average monthly rent for a 3-bedroom apartment between 1300-1700€ in all cities except Amsterdam, where the average is 2000€.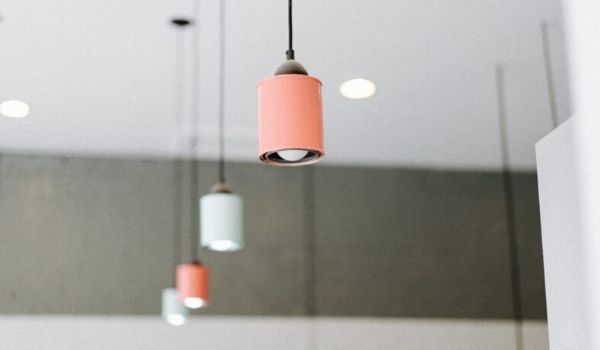 Cost of Utilities in the Netherlands
The basic utilities (electricity, water, heating, garbage) will cost between 190-220€ per month in all the cities, although the average is a bit higher in Utrecht (around 250€). Internet will cost between 40-50€ per month in every city. But many internet providers will offer a discounted price for the first few months as an incentive. Also, companies like Partner Pete and Utility Direct provide package deals for utilities, internet, and phone all in one.
To learn more about setting up utilities and choosing the best companies, read our guide to utilities in the Netherlands.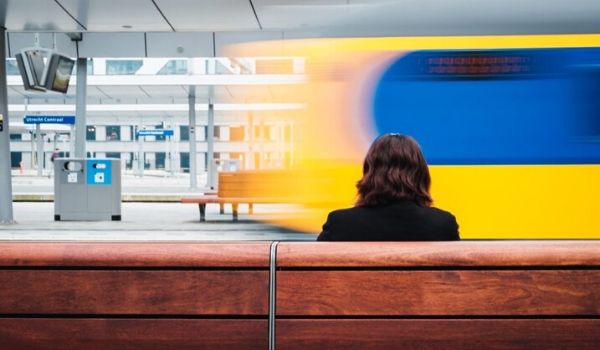 Cost of Transportation in the Netherlands
Regardless of where you live in the Netherlands, all the major cities use the public transportation system NS. The cost of a single trip depends on your distance and time of day, but averages between 3-4€. And if you plan to use the trams, metro, and buses frequently, there are also options for monthly and seasonal tickets. Costs for a monthly pass average between 70-100€ according to Numbeo.
If you want to buy a bike, the upfront cost can be as low as 50-100€ for a used bike, and the prices increase several hundred Euros for new bikes. You can also buy the equipment to maintain the bike yourself, or you can take your bike to a shop for things like frame repairs and upkeep on your brakes.
The infrastructure in Dutch cities makes it possible to live without a car, but having one can certainly make life easier! On average, gas costs 1.63€ per liter, or 7.41€ per gallon. Depending on your visa status or where you emigrate from, you may need to apply for a Dutch driving license. And if you aren't bringing a car with you, a new economy-class car will cost an average of 24,762€. Because the tax rate depends on factors such as the size of your engine and its fuel efficiency, The Dutch tax authorities provide a motor vehicle tax rate tool to calculate your expected rate.
With a car also comes parking costs, and in the Netherlands, the amount of such costs range. Such costs vary from 0,10 per hour to 7,50 per hour (Amsterdam city centre). There are zones where you are allowed to park for a certain amount of time (mostly 1 to 3 hours). These spaces are in busy areas where the turnover is supposed to be high. You pay a low rate, but you have a limited amount of time. All in all, the average parking session in The Netherlands is around 2,80 per hour.
Note: To make your parking life easier, we recommend you download PayByPhone . It gives you the ease of parking payment in the Netherlands and abroad, like maybe your home country France, UK or USA. Also it is the only app that adjusts automatically to your language preferences of your phone!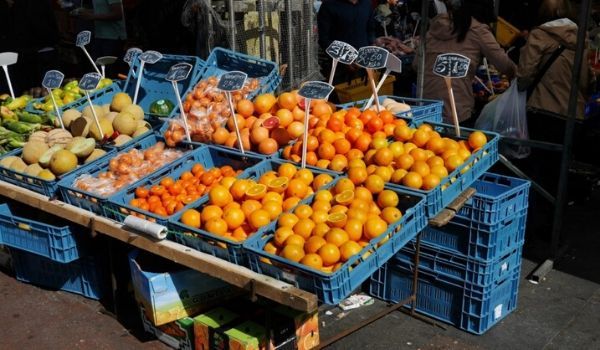 Cost of Groceries in the Netherlands
As the second-largest agricultural exporter in the world, the Netherlands has plenty of food to go around! But while food may be readily available, the tax rate on food increased from 6 to 9 percent in 2019.
On average, one kilogram of potatoes costs 1.49€, 500 grams of chicken breasts costs 4.88€, and one kilogram of tomatoes costs 2.97€. If you like cooking breakfast at home, a loaf of fresh white bread costs an average of 1.46€, a dozen eggs cost an average of 4.53€, and a liter of milk costs an average of 1.27€. And if you want to treat yourself to a mid-range bottle of wine or half a liter of domestic beer, you will pay an average of 6€ and 1.39€ respectively.
So if you want to eat cheaply at home, your grocery budget may be around 30-50€ per week.
Like most cities, there is a variety of grocery markets that offer a range of goods. Stores like Lidl and Aldi have lower prices but may have a limited selection. Albert Heijn (AH), Coop, Dirk, and Jumbo are some of the more common stores that can meet most grocery needs. Stores like Marqt and Ekoplaza offer a wider selection of organic and gourmet options.
Alternatively, farmer's markets, ethnic grocery stores, and butcher shops are great for fresh and seasonal ingredients. And you can sometimes find better deals and prices at these locations than at chain grocery stores.
But if you don't have time to go grocery shopping, you can have groceries delivered straight to your door! Some services offer free delivery with an order minimum (Picnic requires an order of at least 25€). Other companies may charge a fee depending on the time, date, and location of your delivery (AH charges up to 15€).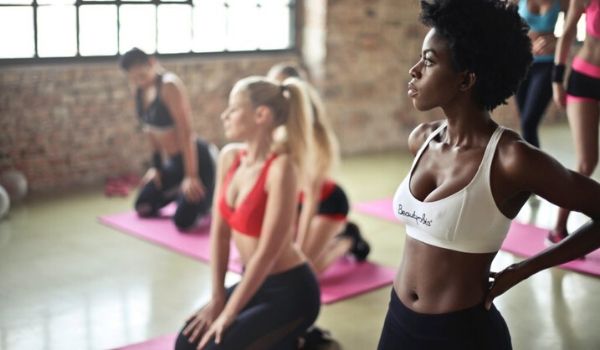 Costs of Personal Care and Grooming in the Netherlands
Basic grooming supplies (shampoo, toilet paper, toothpaste, tampons) may cost up to 20€ per month, depending on how quickly you use them. Stores like Albert Heijn and HEMA carry generic as well as name brands, which can help save a few Euros (it's especially helpful if you're tracking what you spend).
If you need a new pair of Levi jeans or a summer dress from H&M, they will cost you an average of 77€ and 34€ respectively. And if you need a haircut, men can expect to pay an average of 30€ (Amsterdam) and women can expect to pay an average of 35-40€.
And if your work or apartment complex doesn't have a gym, monthly memberships average between 25-30€ in any given city.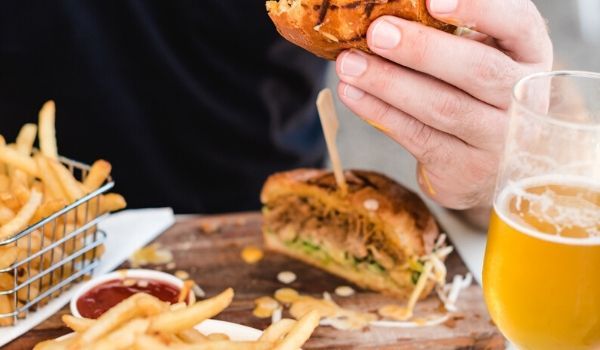 Cost of Leisure in the Netherlands
After taking care of the necessities, you should treat yourself! You can unwind with 3-4€ pints during happy hour in Amsterdam, or enjoy a cappuccino anywhere for 2.75-3€. A cheap meal at an inexpensive restaurant averages around 15€ in most Dutch cities (12.25€ in Rotterdam).
If you want a meal at a mid-range restaurant, three courses for two people will cost an average of 61€ in almost all cities (50€ in Rotterdam). If you want to include drinks, it will cost an average of 4-5€ for either a domestic or imported beer, or up to 2.50€ for a bottled soda. After dinner, movie tickets average between 11-12€ per person and tickets to a live theater show an average of around 27.50€ per person.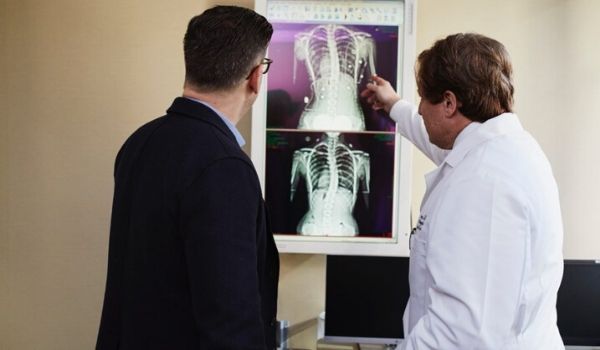 Cost of Healthcare in the Netherlands
Health insurance is mandatory in the Netherlands, and the most basic plan will cost around 135€ per month. The Dutch government requires basic plans to cover services like visiting a general practitioner, some types of medicine, blood tests, and pregnancy care.
You can, of course, add services to your health care package for an additional cost. These can include reimbursement for glasses or contact lenses, more types and brands of medicine, and physiotherapy. When searching for a plan, some healthcare provider websites will show price comparisons of these costs with and without insurance coverage.
Cost of Dental Care in The Netherlands
For dental care, Dutch residents rely on a supplementary insurance package in order to cover the costs of dental care. These costs are outside of full coverage for children under 18 and adult dental surgery. Find a comprehensive breakdown of all current dental costs, courtesy of Lassus Tandarsten, here. Supplementary insurance can cover up to 75% of the total cost, so make sure to keep that in mind when choosing your a health insurance.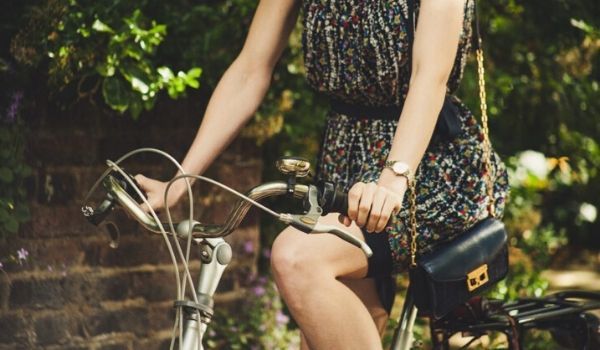 Average Monthly Costs in the Netherlands
There will be a lot of factors that contribute to your monthly costs while living in the Netherlands. If you live a leaner lifestyle (don't shop much, no gym membership, dine out only on special occasions), your monthly costs could be around 1,500€ to live in a Dutch city. But if you want to live in the city center, keep the heaters on all day, and go out every weekend, your monthly costs could add up to at least 2,800€.
Ultimately, it comes down to how you want to experience life in the Netherlands. If you're ready to make the move, check out our articles about creating a financial checklist and how to make it a smooth transition. And don't forget to subscribe to our newsletter for great tips and news directly in your inbox!
By Sterling Schuyler