Freelance
Karma Projects
Anywhere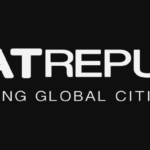 Website expatrepublic Expat Republic
Serving Global Citizens
Expat Republic is looking for motivated freelance writers to contribute to our informative and fun platform.
With over 100,000 followers in The Netherlands, writing for Expat Republic is a chance to make a real impact on those looking to learn about their (new) lives in the Netherlands. If you love to write, have an attention to detail, and do so with passion and dedication then this is the freelance opportunity for you.
Interested? Please send letter of motivation, CV, and three published writing samples to editor@expatrepublic.com.
Requirements:
Journalism, Marketing or Communications degree or equivalent
2+ years writing experience for a major magazine or media company (preferrably in the ex pat lifestyle field)
Strong interviewing skills
Experience with content marketing and sponsored content
Understands writing for SEO
Native English speaker (preferred)
Strong Grammar and Vocabulary with a unique voice
Reliable and reachable, including during traditional office hours
Respects and understand all copyright laws and journalistic ethics
Deliver work dilligently, on time, and of quality
Ability to accept and implement feedback
If selected, potential contributors will be asked to contribute 1 no-charge article. Based on process, voice, and performance, successful applicants will then be taken on as paid contributors.