Maybe you have an important appointment, but your child can't come with you? You and your partner both work and need someone to fill in when you can't get out of the office on time? Or are you simply longing for a few hours together again? No matter what the reasons are: Sooner or later, many parents need help. And then they all ask themselves the same question: How do I find a good babysitter in the Netherlands to whom I can entrust the most precious thing in my life?
The first hurdle in finding a good babysitter is already there when starting to look. Where do I find the best babysitter in my area? Plan a little time for your babysitter search – it will probably take a while to find the right candidate for the job.
Before you think about agencies, it might be a good idea to think about people you already know.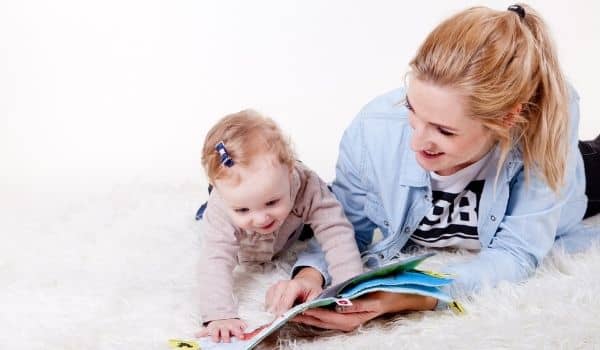 Friends & Neighbors
Do you have a friend or neighbor who also has children? How about helping each other out and taking turns babysitting all the kids? Also, something you should consider: the recommendations of acquaintances. Ask around if anyone knows a good babysitter in the Netherlands. Don't be afraid to talk to other parents at baby swimming classes, baby spas, or on the playground – they may just have one up their sleeve.
Agencies
If you don't want to bother friends or family, you can find a good babysitter in the Netherlands by looking at agencies. In big cities like Amsterdam, Utrecht and Den Haag you will have several to choose from (see a list of agencies below). If you live in a smaller place, the friends and neighbors option might be the only ones to go. Sometimes it can also be an idea to ask your daycare if one of the employees also works as a babysitter in the evening or in free time. That would be a safe and straightforward option as your child knows the person already, and you don't have to explain a lot.
Interviews
If you have found a match with one of the agencies, it will be useful to have a short interview with the potential babysitter. Here are some tips that you should keep in mind while getting to know the candidate.
Tips for interviews
Explain to the applicant what tasks they will have to perform: should they change diapers, cook, put the child to bed? Specify what has to be done.
Agree on an hourly rate. On average, babysitters in the Netherlands earn about €8.50 per hour. But the hourly wage is a matter of negotiation. It depends on various factors – for example, age, professional experience and qualifications of the applicant, your place of residence, the length of care, and whether day or night work is needed.
Check suitability: If you want to be sure that your babysitter is professionally qualified for their job, ask to see proof of relevant courses or further training.
Familiarize the babysitter with your principles and rituals: How long is the child allowed to watch TV? Is there a bedtime song, or is it read aloud every night? At what times does your child eat?
Get to know each other.
Before you leave your child alone with the babysitter for the first time, you should organize a get-to-know-you session. Your child and babysitter will have the chance to make their first contacts. Don't worry if the meeting gets a little icy: Some children take longer to get used to strangers. If you otherwise have a good feeling, you don't have to doubt. During the trial run, you have the opportunity to observe your babysitter interacting with the child and give him or her a few insider tips.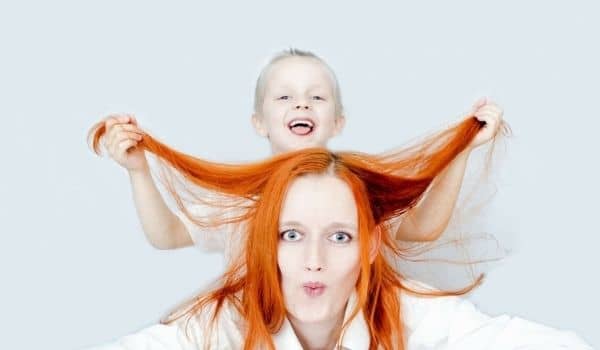 First time with the babysitter – Checklist
Explain to your babysitter everything he needs to know before you leave the house.
You can also write everything down for them and display the note/folder in a visible place.
How is the child doing today? For example, is the child sick or particularly tired?
Are there any allergies (including the food), or does the child need certain medications?
What is the best way to calm the child?
Which toys are particularly popular and indispensable at the moment?
Where can the babysitter find everything he or she needs: diapers, bottles, a change of clothes?
What does the child get to eat and drink?
Who can the babysitter contact in an emergency? What is your cell phone number, the neighbors', the pediatrician's, hospital, and poison control numbers?
Have you written down all the important addresses: Your location, the hospital, the doctor?
Does your babysitter need a spare key to your home or the alarm code for the house?
Have you left some money for the babysitter?
What is the babysitter allowed to do in your home? For example, how can the TV or computer be operated?
What can the babysitter eat and drink? Are they allowed to help themselves to the refrigerator? Do they know how to work the coffee machine?
What should the babysitter do when the doorbell or the phone rings? Should they write something down for you? Are they allowed to disclose your whereabouts or mobile number?
Try Out Period
If you feel you have found a good babysitter and decide to hire the candidate, feel free to agree on a fully paid trial period first. During these weeks, you can carefully observe how your child is doing when you come home, how the babysitter behaves towards you, and whether he or she takes your rules into account. If this is not the case, and you have any doubts, find a new one. In the best case, the babysitter will become another caregiver for your child. Nevertheless, there is no reason to be jealous: even a good babysitter will never replace parents.
Last But Not Least
In general, ask yourself whether you like the babysitter and have a good feeling about them. Gut feelings are rarely wrong. If it's a match with your little one as well, then you are likely to have found your babysitter!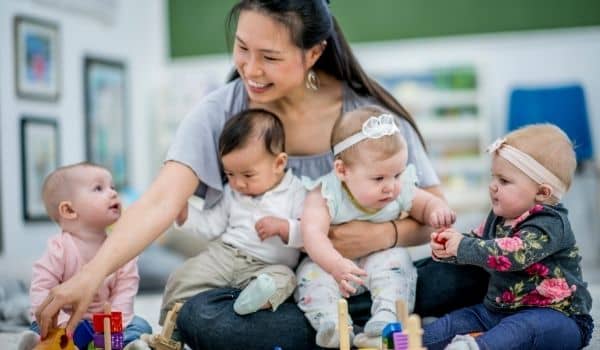 Agencies List
Sitly
This agency not only connects you with a good babysitter in the Netherlands but also with neighborhood parents. To search for babysitters, you can sign up for free, but you will need to upgrade to a premium account for contacting them. Sitly is growing and their services are available in Amsterdam, Utrecht, Rotterdam, Almere.
Charly Cares
Charly Cares has an app that is straightforward in its use and offers three different babysitter options in the Netherlands: Last Minute, Flexible (now and then), and a regular babysitter. Most of their "Babysitting Angels: are experienced and have a certificate in the field of child care. Depending on your membership level, there are some additional transaction costs per service. They are active in Amsterdam, Amstelveen, Den Haag, Haarlem, Rotterdam, Utrecht, Eindhoven, Leiden, and Het Gooi.
Nannies at Night
Nannies at Night is the mediation agency specialized in the field of night nannies. It means that you can leave all the care in your hands during the night. You enjoy your sleep while the nanny takes care of your baby. The nanny is responsible for all tasks related to your child(ren); rocking, comforting, feeding, and changing the baby. You pay a one-time registration fee and an intake at your own home after paying an hourly rate. If you are a frequent customer, you get discount rates. They are active in Amsterdam, Rotterdam, Den Haag, Haarlem, and Utrecht.
Holiday Sitters
If you need a babysitter during your holiday in the Netherlands and you want your sitter to speak multiple languages, this is the right address for you. Holiday sitters are highly skilled and go through a rigorous screening. There is no registration fee, and all the bookings and payments are online. They are active in Amsterdam, Rotterdam and Den Haag, and some other European cities like Berlin and Frankfurt.
24 Nannies
24 Nannies works exclusively with experienced employees who are selected based on references, a Certificate of Good Conduct, and a careful screening. They offer four different types of nannies, depending on the occasion. The "occasional nanny" for one-off occasions. The "structural nanny" for long-term, recurrent childcare. The "event nanny" to care for and entertain children at events like weddings or birthdays. In the beginning, you will have to pay a one-off registration fee.
24 Nannies is active in Amsterdam, Amstelveen, Haarlem, Zandvoort, Den Haag & Scheveningen, Hoofddorp & Nieuw-Vennep, Het Gooi, Hilversum, Utrecht, Rotterdam, Leiden, Eindhoven, Den Bosch, Groningen and Wassenaar.