Coding & Programming Schools in the Netherlands
Whether you like it or not, the economy of the future will be almost entirely online. In fact, by 2030, some 85% of all jobs haven't even been invented yet (and that's less than 10 years away). With technology increasingly driving the world, it is important for children to get a leg up on the competition at a coding or programming school in the Netherlands. The country is already a world leader in technology, with some of the world's brightest minds working in the field here. That is likely to continue, offering countless opportunities for those with the right skills. Here we list some of our favorite Coding & Programming Schools in the Netherlands. But remember, they are not just for kids. It's never too late to change careers!
---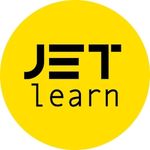 JetLearn is Europe's most trusted live, 1:1 kids' coding and robotics academy headquartered in Amsterdam, Netherlands. Every learner is offered a personalized learning path – based on their starting level, pace of learning, and interests. They also offer new-age courses like Roblox, Minecraft, Introduction to Metaverse, and more. Sign up for the free trial class now! Exclusive 20% off upon subscription for Expat Republic members.
---