Beauticians & Beauty Care in The Netherlands
Any expats who seek the best beauticians and beauty care that the Netherlands has to offer, look no further. Here, whether you are looking for facials, haircuts, hair removal, we list the best beauticians and beauty care offerings in The Netherlands.
---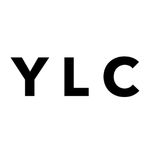 Laser hair removal is the treatment to make an end to hair growth. At Your Laser Clinic, the specialists will draw up a personal treatment plan for you. Unlike many other clinics, we work with lasers equipped with the latest technologies. This ensures an optimal result and you will notice that your skin has never felt so soft.
Website:: yourlaserclinic.nl
---