It doesn't take long after moving to The Netherlands to realize that it's a country built for cycling. Thanks to its vast flat landscape and safe network of bicycle paths, it's an ideal place to get about on two wheels. But, plenty of us travel between cities for work. Most have families to entertain on the weekends. Some relish the thrill of getting behind the wheel. Life often makes giving up our cars that little bit too much of a sacrifice. There are, however, a few things to bear in mind if you do buy, rent, or bring a car along. One of them being parking. Yes, it can be somewhat of a challenge, so let's take a look at what you'll need to know about parking and parking regulations in the Netherlands.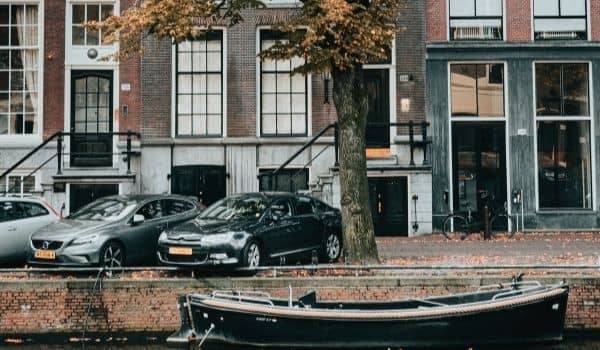 On-Street Parking
The first thing to note is that in most places, you'll have to get lucky to find a convenient parking space on the street. They're few and far between, put it that way. If you do, the average rate in The Netherlands is €2.80 per hour but expect to pay €3.00 – €4.00 in places like Utrecht, The Hague, and Rotterdam and up to €7.50 in Amsterdam. Although, it goes without saying that the further away you are from the city center, the cheaper you'll be able to park up.
Keep an eye out for areas with blue curbs, known as "Blue Zones". These are areas where paid parking is not yet enforced. It's actually possible to park here for a few hours free of charge. All you need to do is display a blue parking badge, which you can buy from police stations, gas stations, or tobacco stores.
Steer clear of yellow or black and white curbs. You're not allowed to park in these areas. Instead, lookout for a blue "P-Zone" sign and pay by cash or card at the parking meters situated by the side of the road. You'll either have to display a ticket in your front window or register your license plate to the parking gods.
PayByPhone
For paid parking, you can let the PayByPhone app take care of things. It's active in 14 countries worldwide including the UK, the US, Canada, and France, which makes it ideal to use back home. Download to any Apple or Android device, input your phone number, license plate, and card details (no other personal details are necessary) and you're good to go. Digging around in the back seat for spare change is a thing of the past! Pay by the minute, get a gentle notification when your time's almost up, and extend it as you need. The last thing you want is to get hit by a hefty fine – they can set you back hundreds of Euros.
PayByPhone also accepts credit cards. Even if you're new to The Netherlands, you'll already be familiar with the Dutch aversion to this little piece of plastic. Most businesses will not let you use it, which can be a bit of a pain for Expats. For PayByPhone, it's not an issue.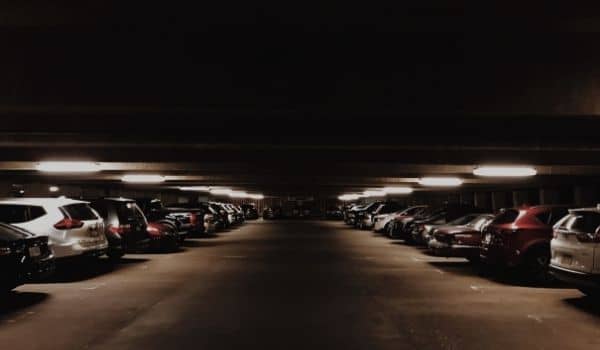 Off-Street Parking
Whilst you can only use PayByPhone for on-street parking, it's a heck of a lot cheaper than city parking garages. Although, there are plenty of them, and they're often filled with empty spaces. Prices vary depending on the city, but you are able to park confident that your car is secure. Most garages like Q-Park and APCOA Parking offer long term subscription plans, too. So, if you're looking to leave your car for a while as you get set up in the Netherlands, this might be the way to go.
Resident's and Visitor's Permits
Soon, you're going to want to apply for a resident's parking permit – the easiest way to avoid the stress of parking and parking regulations in The Netherlands in the long run. The process is painless. Generally, all you need to do is check the availability in your permit area through your gemeente (municipality) website and apply. Bear in mind there may be a waiting list. You must be registered at the same address for which you are applying for the permit. The vehicle must also be registered in your name. If you're driving a company or hire car, it's imperative that you are the only user of that vehicle. The costs differ from city to city, increasing the closer your permit area is to the center.
If you're planning to have visitors arrive by car, you can also apply for a visitor's parking permit, which offers on-street parking at a discounted rate. You don't need a resident's parking permit yourself to apply, just be registered at an address and you're good. In bigger cities like Amsterdam, Utrecht, and Rotterdam, the discount can be between 50% and 65% off the normal parking price, even in the center. Be mindful that there are limits as to how many times you're able to use it throughout the year.
Park+Ride
There's also Park+Ride. Again, useful if you have visitors but also for your own city breaks in the Netherlands. You'll find P+R services on the outskirts of most big cities and it's a steal to park there if you play it right. Pick up a special rate of anywhere between €1.00 and a maximum of €8.00 per day if you follow a few simple steps.
Once you've parked up, make sure you travel to the city center via public transport. Bus, tram, or metro is fine, but don't forget to check-in when you enter. You can use your own OV-chipkaart if you have one or purchase a P+R GVB ticket from the facility (not online – you won't be able to access the special rate otherwise). Then, check out from whatever public transport you've used and enjoy your time in the city. Don't forget to keep your ticket with you! When it's time to leave, take public transport back to your Park+Ride spot from the city center. Remember to check-in and make sure to pay within one hour of checking out. Scan your OV-chipkaart or P+R GVB ticket to receive the special rate. You've dodged a humongous parking bill!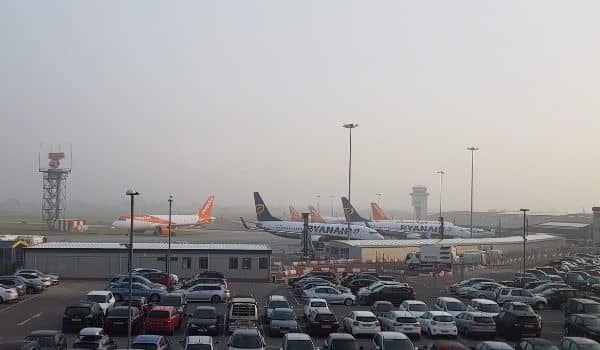 Airport Parking
At some point during your time in the Netherlands, home is bound to come calling. Whether you like it or not, that most likely means a trip to the airport. Short- or long-term parking is of course available at all international airports. Often, you'll have to book online, but if you need a spot for less than 48 hours, pick-up or drop-off, you usually won't have to. A week's unsheltered parking over Christmas and New Year at Schiphol will set you back around €75 (€90 if you want sheltering), and that includes a free bus ride to the terminal. Happy holidays!
A lack of space in city centers has made parking and parking regulations in The Netherlands somewhat of a tricky business. It's also one of the most expensive countries to park in Europe. Although, thanks to mobility pioneers like PayByPhone, easy-to-apply permits, and inexpensive Park+Ride schemes, using your car here is a whole lot cheaper and easier than it used to be.
Remember to watch out for the bikes!