Serviced and Short Stay Apartments in the Netherlands
We love the Netherlands and surely you do too! Almost everyone we've talked to would say for the long term if they could. But, sometimes, a short-term trip is all that we get when visiting. Whether it's an extended stay due to business travel, creative inspiration, or just looking for a longer holiday, a serviced apartment or temporary housing in the Netherlands may be a better option than others. Less expensive than both AirBnB and hotels, this is the way to go if you're in town for a little longer than most but shorter than those that live here.
---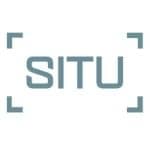 SITU's global network of serviced apartments, corporate housing, and extended stay hotels offers a unique and trusted accommodation resource. The company can provide accommodation in large cities and smaller remote areas, always ensuring that guests receive the best and most suitable solutions. All you need to do is state your requirements and they will find corporate housing options that suit you.
As well as the 50,000 quality approved, fully furnished serviced apartments across the Benelux region, SITU also has 250,000 quality approved serviced apartments across 116 countries, meaning there is a business travel accommodation option for everyone.
Website:: staysitu.com.
Email or Call (+31 (0)228798825) Country Manager Benelux Yolanda Blomjous.
---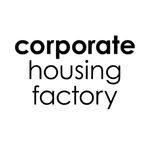 Corporate Housing Factory offers today's business traveller contemporary serviced apartments for temporary stays in Amsterdam, Rotterdam, The Hague and Eindhoven. Always conveniently located and with easy access to the city center, main business areas, airports and public transportation. Combine the services of a hotel with the comfort of your own home and personal office.
Website:: corporatehousingfactory.com.
Email or Call (+31 (0)88 1169 500).
---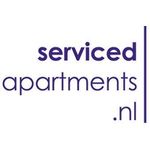 ServicedApartments.nl is the portal to help you find and book serviced apartments in the Netherlands. With a wide range of carefully selected apartments we offer a one-stop platform for booking short term stays. For short projects or longer-term assignments, serviced apartments offer a more comfortable and convenient alternative to hotels, by offering (business) travellers independence, privacy, space and a taste of local living that hotels simply cannot match.
Website:: servicedapartments.nl.
Email or Call (+31 (0) 20 723 3490).
---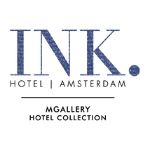 INK Hotel Amsterdam – MGallery is a modern lifestyle hotel where the traditional rules of hospitality are freely translated to the modern-day, writing a contemporary story in INK. At INK Hotel Amsterdam, your time truly is your own. INK delivers a luxury lifestyle experience with a personal touch for your own story to be written. It all began in 1904 when the building which now houses the hotel became the base of the Dutch newspaper "Tijd". It was a place where stories were born, written, and ultimately printed. This former use of the premises also explains the name of the hotel.
Website:: ink-hotel-amsterdam.com.
---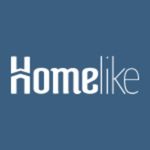 Are you moving to a new city for work or study? Are you frequently in other cities on extended business or personal trips? Are you a pandemic-created digital nomad or remote worker? Are you a serial workationer? If your answer is yes to one or all of the above, head to the Homelike. Homelike is an online booking platform for furnished apartments suitable for people on the move who are in need of accommodation from one month onwards with flexible move in and move out dates. With no extra customer fees and all the utility costs already included in the rent, we make sure everyone can find suitable accommodation in a fuss-free way!
Website:: thehomelike.com/.
---