Thank you to our partners at Dutchify for helping expats make the right choices when moving to the Netherlands.
Moving to the Netherlands is a big decision. At first, it feels like an adventure and a grand opportunity! But then you realize it may be more difficult than you anticipated. Lucky for you, we put together this step-by-step guide on how moving to the Netherlands.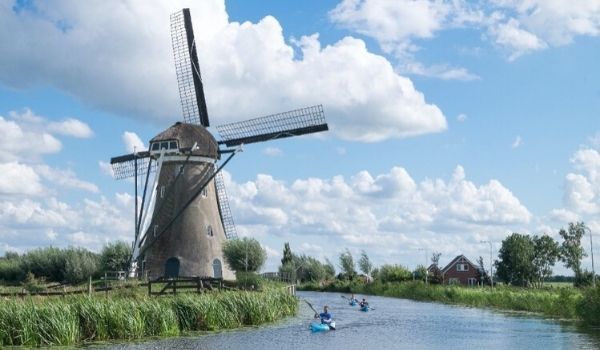 Step 1: Acquire a Visa
Depending on where you're from, your country may have a visa agreement with the Netherlands for extended stays. Either you can apply for the visa yourself, or your "host" (employer, university, organization, or family member) can apply for you.
Citizens of the EU, EEA, or Switzerland do not need a work or resident visa to live in the Netherlands. (Lucky you!) And as of early 2020, EU law continues to apply to UK citizens.
MVV Visa
An MVV visa (Machtiging tot Voorlopig Verblijf) allows you to stay in the country, but not necessarily to work. Before you can apply for an MVV visa, you have to quality as one of the following:
A highly skilled migrant seeking employment after graduating from a Dutch program (orientation year)
An independent entrepreneur
A foreign investor
A startup (we'll get to this in a minute)
If you submit the application for the MVV visa yourself, you will need:
A completed MVV application
Your passport (valid for at least 6 months from appointment date)
A photocopy of the personal details page in your passport
A photo for your visa (must meet Dutch requirements)
Your residence permit if you are not a national of the country where you live
A photocopy of your residence permit
Luckily, the Dutch government makes it easy for you to figure out how to apply based on your nationality! They tell you where to make an appointment in your home country, as well as any additional paperwork you need.
GVVA Visa
The GVVA visa (Gecombineerde Vergunning voor Verblijf en Arbeid) allows you to work and live in the Netherlands. It's sometimes called the Single Permit as well. And as of 2020, it costs €290 to submit the application.
There are two minimum requirements for all nationalities:
Usually, your employer files for the visa. (We'll talk more about how to find a job in a minute!) Keep in mind that your employer may need to justify hiring you to the Immigration and Nationalisation Service (IND).
In other words, the company has to explain why they are hiring a highly skilled migrant instead of an EU/EEA/Swiss national.
In addition to this justification, your employer has to pay you a minimum gross monthly salary. As of 2020, a company must pay highly skilled migrants under 30 years old €3,381, and €4,612 to migrants 30 and older.
Self Employed Visa: Start Your Own Business in the Netherlands
If you don't want to find full-time employment with a company, you can also start your own business. And there are a couple of ways to do it.
You can apply for a self-employment visa if:
You already have a residence permit or qualify for one (like an MVV)
Your interest in the company is greater than 25%
You run an entrepreneurial risk
Your income is completely under your own control
Some nationalities can combine the residency and self-employed visas, such as the Japanese and Americans.
Residents who are not from the EU, EEA, or Switzerland can also apply for the startup visa. No matter where you're from, there are a few conditions that apply:
The applicant must work with a facilitator familiar with launching startups
The product or service must be innovative
The applicant has a sound business plan to grow the company
The applicant must register with the Chamber of Commerce (Kamer van Koophandel)
The applicant must have enough money to live in the Netherlands without assistance
The visa allows you to reside in the Netherlands for one year. After that, you can apply to work on a self-employment visa. Or maybe your startup will turn into a business that can sponsor you!
And keep in mind: the 30 percent tax ruling does not apply if you start your own company. Plus, the application with IND costs €200 as of 2020, and you will not receive a refund if they reject your application. Dutchify can guide you through the process and monitor its progress.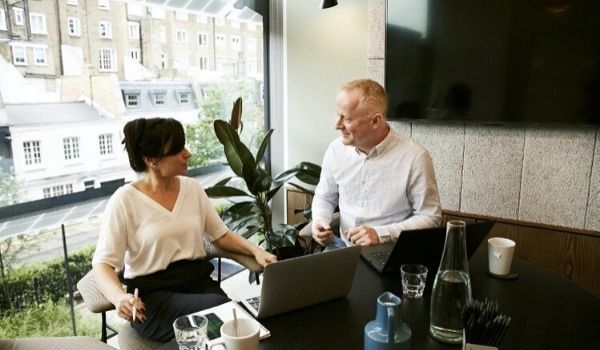 Step 2: Find a Job
This step is perhaps the hardest of them all. While Dutch businesses are desperate for talent, finding a job has its obstacles.
For expats, "they have to prove that whatever you are applying for is unique," says Nick de Bruijn of Dutchify. Being unique, however, doesn't guarantee employment. The Dutch job market is highly competitive, but there are a couple of tricks to help you stand out.
How to Find a Job in the Netherlands
If you want to apply for a job, a reference or introduction will give you the best chance at success. But if you haven't even moved to the Netherlands yet, how can you get an introduction?
Businesses trust recruiters and agencies, and if you connect with them, your trustworthy factor increases. Services like Dutchify can help connect you with potential employers in the Netherlands.
Once you arrive, you will want to build your professional network. While Dutch employers aren't too keen on cold calls, they are very open to meeting people at organized events.
"The power of networking is highly underestimated," says Nick. "It's one thing to submit applications. It's another thing to show your face at an event that the employer has."
Employers often host networking events for people interested in the company. But sometimes they are invite-only.
A pro-tip before you arrive: download and use the LinkedIn app to connect at networking events!
Tap the QR code symbol in the search bar
Hit "Scan" to scan your acquaintance's code, OR
Tap "My Code" to display your code for them to scan
We'll expand more on LinkedIn in a bit! But this trick is a great way to build meaningful connections, rather than sending requests to strangers. Plus, it will make you look quite tech savvy.
How to Make Your CV (And LinkedIn) Ready for Dutch Recruiters
An experienced professional like yourself has a long and varied work history. Don't be afraid to share it! And while it's common for Dutch CVs to be two pages, don't fill it with fluff.
Also, take the time to tailor your skill sets to the job description and the company. The same goes for your cover letter. Especially as an international applicant, your future employer wants to know why you're the right fit for the job!
And be sure to include your hobbies, skills, and relevant training. Those factors can help you stand out from the crowd as the perfect fit for the company culture.
Once you update your CV, make sure your LinkedIn profile reflects the same information. The Dutch use LinkedIn not just for recruiting, but also for networking.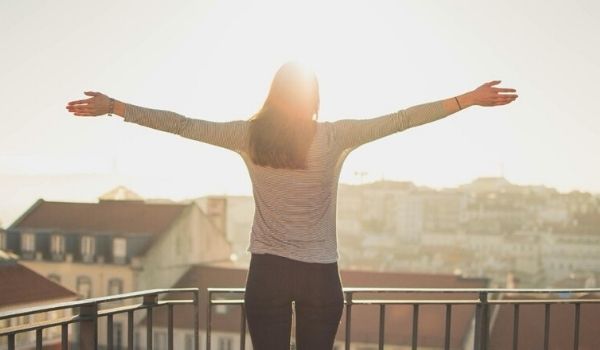 Step 3: Find a Place to Live
Ideally, your new home will be an easy commute to your new workplace, and it will fit everything you want to bring, including family and pets. But first, you should decide whether you want to rent or buy.
Renting in the Netherlands
When moving to the Netherlands, you should be aware of the different provisions rental contracts may (or may not) include. "We advise a professional to take a look at the contract you are signing," says Nick, "especially if you need to cancel early due to circumstances."
Rental contracts will either be fixed term (a set period of time for renting) or indefinite (no end date for renting). The main difference is that you can't end your fixed-term contract early unless your landlord agrees to it.
Also, keep in mind that "furnished" can mean a couple of different things. You can rent apartments completely furnished, including dishes, couches, chairs, and beds!
Some apartments may also be listed as "furnished," which don't include appliances that aren't installed. In other words, they may include flooring, an oven, a stove, a refrigerator, and curtains. But they may not have a kitchen table, a couch, or a bed.
Then there's "unfurnished," which could mean the apartment doesn't have any appliances, flooring, or even light fixtures. These tend to have significantly lower rent, but you have to buy all the missing necessities.
So be sure to visit the apartment to confirm it has what you need!
How to Find an Apartment
There are many websites and agents that can help you find available rooms, apartments, and houses in the Netherlands. And most have information in English available!
Wherever you decide to live, be sure to visit the property before signing any contracts. And definitely don't pay a deposit to "hold" or "secure" the apartment before seeing it! It's not a legal requirement or guarantee, and it's rarely ever refunded.
And depending on where in the Netherlands you want to live, the market is competitive. You may need to submit:
A photocopy of your passport
Proof of income
A letter of introduction explaining why you want to live there
A rental application (provided by the agent or landlord)
Luckily, services like Dutchify that will do all the legwork for you! "We give you more (and better) housing options to choose from and make your move a personal journey to enjoy," says Nick.
Not only do they have an existing network of landlords and rental agents (makelaar), but they also understand the ins and outs of rental agreements.
Buying a Home in the Netherlands
If you plan to make the Netherlands your home, then buying a house may be a great investment! Even if you end up moving away, you can rent out the property for additional income.
Keep in mind though: buying a home is a long process! You'll want to see a bunch of different properties and neighborhoods before making an offer.
Nick reminds clients to be patient when it comes to house shopping. "And in popular cities," he says, "you're also competing with investors.". Be sure to manage the time and money you invest in any given bidding war.
Nick recalls clients who have experienced long bidding wars for properties, which can be a drain on your bank account. "What helps is a network of real estate owners because you can get ahead of the curve," he says. Just like finding a job, networking is key to buying a home.
Hiring a real estate agent can help expedite the process. Just like finding a job, networking is key to buying a home.
I Have a Place to Live – Now What?
Once you have a mailing address, you'll need to sign up for utilities and internet. Your landlord may include the costs for water, heat, gas, or electricity in the rental agreement. But that means you need to set up the rest.
Multiple businesses provide utilities in each industry, so how do you choose which is best for you? You can check out our guide to utilities, or contact a service familiar with setting up utilities for expats.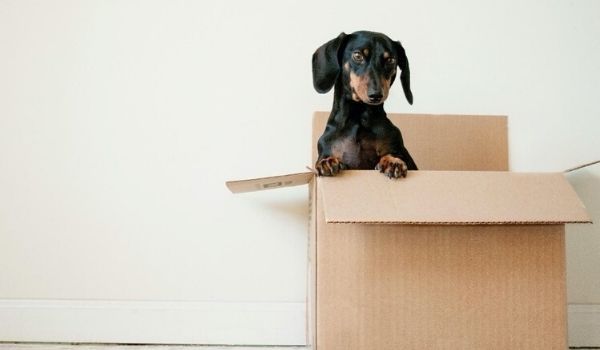 Step 4: Move to the Netherlands
You may have a visa, a job, and a place to live, but you also have a few more obstacles to overcome.
To start, you'll need a moving company that can get your furniture up the narrow Dutch stairs! And if you bring a car, you will need to import and register it soon after you arrive. Plus, you will need to register at your local city hall once you receive your Dutch social security number (burgerservicenummer).
But your new life doesn't stop there! Most businesses don't accept credit cards, so make sure you have cash on hand when you arrive. You will definitely need to open a bank account and sign up for health insurance in the Netherlands.
And if you bring children, you'll probably want to find a school and daycare. This can be especially challenging if you don't know yet what your daily commute will be like.
Moving to the Netherlands doesn't end with the basic hurdles. Building a happy, fulfilling life takes time! Fortunately, there are all kinds of networking events and opportunities for expats.
Note: Moving to the Netherlands with minimal hassle is possible with a competent moving company. If you are looking for one who is expat, student, and traveller friendly we recommend Eurosender. An affordable solution, Eurosender is a modern digital platform that combines advanced automation capabilities and provides instant access to global shipping services. Besides, Eurosender also offers our audience an exclusive discount code available all the time: 'REPUBLIC'.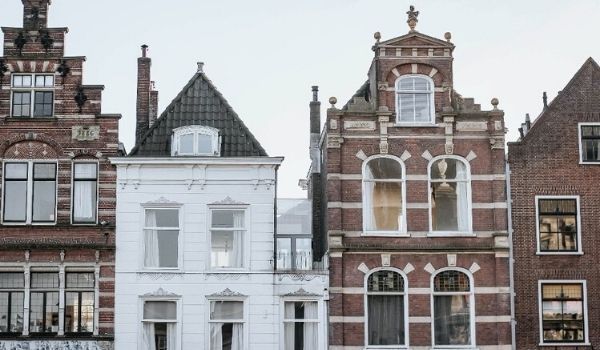 Moving to the Netherlands Doesn't Have to Be Hard
Finding a job and a place to live are key to securing a visa in the Netherlands. It may take some time and effort, but you'll be glad you did it. Once you're here, you'll see there's so much more to life in the Netherlands than work!
Want to meet other expats like yourself? Have questions about moving to the Netherlands? Contact Dutchify to start planning your move to the Netherlands!