Payroll Companies in the Netherlands
Automatically processes payroll calculations, payroll tax statements, year-end taxes and more with a payroll company in the Netherlands. A Payroll Company will help ensure your employees and taxes are paid accurately and punctually, while also helping employers meet various financial and administrative deadlines, requirements, and business operations.
---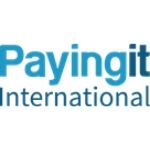 Payingit International makes it fast and straightforward for companies and contractors in the Netherlands to hire non-EU citizens with valuable skills and for expats to get to work. Their expertise is in payroll administration for companies, and visas, residence permits, and tax arrangements for high skilled workers coming to work in the Netherlands. They take care of managing payroll, personnel planning, tax withholding, and administration with the government regarding taxation as well as providing helpful information and advice to expats via their newsletter.
Whether you are a company that wants to hire someone or an expat wanting to work in the Netherlands, please get in touch.
learn more:: Website
---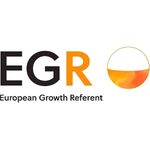 European Growth Referent specialised fiscal and legal services to non- European, European and Dutch organisations that desire to employ highly skilled migrants in the Netherlands.
We have fast access to arranging residence- and work permits. Once the Dutch Immigration Service has given green light, the employee is allowed to travel to the Netherlands and start working upon arrival. Using the services of European Growth Referent, a highly skilled migrant can start working in the Netherlands within about 2-5 weeks after submitting the application for the permit depending on his/her nationality.
Visit our website for an overview of our services. Here we also feature a short animation movie that explains the process: Home – European Growth Referent. Or get in touch: info@europeangrowthreferent.eu
---