Financial Advisors & Consultants in The Netherlands
Are you looking for independent financial advice? As if life abroad wasn't challenging enough! If you're looking to grow your wealth or simply have question about investing and matters of finance such as pensions or what to do with your money, do get in touch with one of the companies below. Having your finances in order whilst understanding the implications of being an expat on your finances is of paramount importance.
---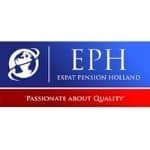 Expat Pension Holland – We are a licensed pension consultancy firm that provides high-quality consultancy for Expats. We are specialized in international pension optimization which includes the all important international tax consultancy. We have 20 years of experience and an impeccable reputation. As client reviews are the best description of how a company operates, feel free to check our 65 5 star reviews. To learn more visit our website
---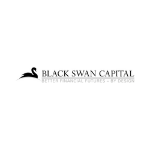 Black Swan Capital – brings a fresh approach providing independent, professional and comprehensive investment advice built around your requirements. We are an independent investment advisory firm dedicated to delivering investment advice for the specific and unique needs of expats and international professionals. We are licensed as an investment advisory firm by the AFM (Autoriteit Financiele Markten) of The Netherlands with approval across the EEA (ex-Switzerland) and have our European head office on the Herengracht in Amsterdam. To learn more:: [email protected] or www.blackswancapital.eu
---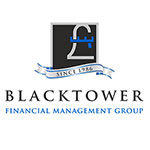 Blacktower Financial Management – The Blacktower Group was formed in 1986 to provide independent wealth management advice and a bespoke service for both individual and corporate clients. Having celebrated over 30 years in business, our independent financial advisers continually keep pace with the changing needs of our customers, regulations, and legislation. They are led by our Group Managing Director, John Westwood, one of the founders of the firm. To make an appointment fill in this form
---

Beacon Financial Education – a division of Beacon Global Group Europe – was founded with the aim of helping American expats and internationals to get and maintain control of their personal finances. Through newsletters, articles, webinars and – upon request – seminars BFE informs Americans and U.S. connected persons throughout Europe on topics such as retirement planning (401k), investment strategies and U.S. FATCA, so they feel less overwhelmed and better equipped to make well-informed financial decisions, talk to a financial advisor, and prepare for their desired future.
learn more:: Website
---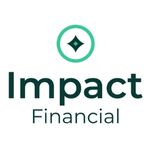 Impact Financial (IF) is a US based wealth management firm that specializes in serving American expats. IF offers comprehensive cross-border financial planning, investment management and US tax preparation services. IF also works with a network of international tax advisors to offer coordinated, cross-border tax planning. IF is here to help optimize all of your cross-border financial complexities.
learn more: planningimpact.com
---