MBA Schools in the Netherlands
Ranked by Forbes Magazine (2018) as the 4th best country in the world for business, the Netherlands is ripe for opportunity. In order to capitlize on this opportunity, as there is also an intense competition, any leg up works toward your advantage, and completing a respected MBA program is a great step in that direction. Good thing is there is a wealth of MBA Schools in the Netherlands that offer flexible, English taught programs.
---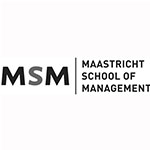 Maastricht School of Management (MSM) is one of the oldest and most international business schools in the Netherlands with a large network of students, alumni and partners across the globe.
A boutique-styled and personally oriented business school, offering internationally accredited MBA programs – full-time MBA, part-time Executive MBA, Online MBA – and Master in Management degrees, and many shorter professional and executive courses.
Website:: msm.nl
---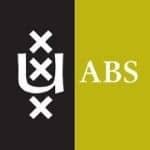 The Amsterdam Business School (ABS) is part of the University of Amsterdam, Economics and Business. The School belongs to the 1% of the business schools in the world with a Triple Crown accreditation. Their MBA programs prepare you to thrive in today's international business environment. Your first-class achievements, rigorous multidisciplinary approach, and a strong understanding of the importance of a genuinely personal approach will set you apart as a leader of tomorrow.
Website:: abs.uva.nl
---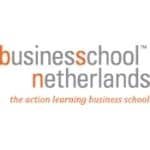 BSN's MBA program teaches you a different way of management thinking and problem-solving through Action Learning. All our MBA projects and assignments are based on actual problems in your organization. By undertaking these projects, you will make a significant impact on your organization and deliver measurable value to your employer.
Website:: bsn.eu
---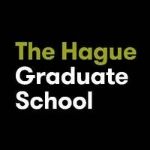 Today, businesses face many global challenges such as climate change, urbanization, migration, digitization, health crises, and shifting economic powers. MBA graduates are therefore expected to be fully equipped to face a variety of business and management challenges beyond the economic and financial realms, and they should be able to come up with effective but also responsible and sustainable solutions. Therefore, The Hague Graduate School has adopted a strong focus on sustainability, responsibility, and social entrepreneurship in their master program.
Website::thehaguegraduateschool.com
---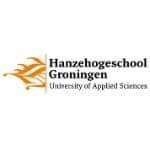 Hanze University of Applied Sciences Groningen is the oldest multi-sectoral university of applied sciences in the Netherlands and the largest university of applied sciences in the North. Students, teachers, researchers and professionals from the professional fieldwork together on innovations for professional practice and on solving issues from society.
Website:: hanze.nl
---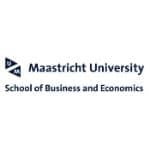 MaastrichtMBA is an international, state-of-the-art, two-year part-time master program targeted at professionals worldwide who would like to advance their management and leadership skills to boost their career and broaden their knowledge of business administration. MaastrichtMB offers you two flavors its program: Executive MBA and EuroMBA Online.
Website:: maastrichtmba.com
---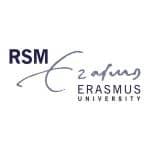 With its mission to be a force for positive change in the world, Rotterdam School of Management, Erasmus University (RSM) has firmly established its reputation over almost 50 years as one of the best MBA Schools in the Netherlands, as well as one of Europe's most international and innovative business schools. RSM offers a distinctive intellectual culture based on the values of being critical, creative, caring and collaborative, and is committed to the UN's 17 Sustainable Development Goals as a framework for its mission.
Website:: rsm.nl
---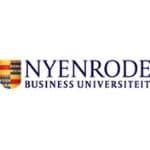 The only MBA that focuses on Europe. Your classes take place in the historic heart of Amsterdam, and you will get to experience the European business community during two-day company visits to cities like Prague, Bologna, Madrid, Copenhagen, and Valencia. The ideal setting to boost your career in Europe.
Website:: nyenrode.nl
---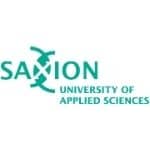 The MBA-programme prepares managers for organization-wide leadership and decision-making. The program approaches leadership development thematically. Personal development and coaching is a key theme to help you understand your value in the market and to develop plans to optimize your potential. The aim of the Saxion University MBA is to prepare managers for organizational leadership and decision making by developing essential skills to help succeed in 21st-century business. Designed for professionals looking to advance their business, management and leadership skills.
Website:: saxion.edu
---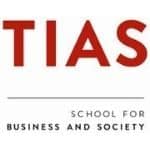 Are you ready for the next step in your career and do you want to create more impact in business and society? TIAS offers various MBA programs that match your personal ambitions, learning goals, and career phase. With Full & Part-Time, MBA, Executive MBA, and Global Executive MBA programs across the Netherlands, TIAS offers a program for anyone ambitious to operate at the highest levels of business.
Website:: tias.edu
---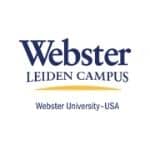 Webster University, a worldwide institution, ensures high-quality learning experiences that transform students for global citizenship and individual excellence. Webster's MBA program offers maximum flexibility. Courses can be taken on campus in Leiden, as well as online in Webster University's World Class Room. All our MBA courses offered on campus are scheduled in the evenings, which are tailored to fit comfortably into your busy schedule. Webster's MBA offers unique networking opportunities with professors and fellow students from around the globe.
Website:: webster.nl
---