Looking for health insurance in The Netherlands? ONVZ customers who do not speak Dutch can now manage their health-care plan online in English. ONVZ is the first health insurer in the Netherlands to offer a bilingual platform.
Besides the website, policy terms and conditions and the Service Centre, MijnONVZ is now also available in English. The MijnONVZ personal online environment lets ONVZ customers manage all aspects of their health-care plan, such as effortlessly submitting claims, viewing their remaining payable excess amount or health-care card and European Health Insurance Card, or changing their personal details. And they can now do all of this in English.
The best service
The launch of the English-language MijnONVZ environment is in keeping with ONVZ's commitment to delivering the best service to all customers, which includes international customers, such as expats working in the Netherlands. After all, the labour market is becoming increasingly international, while Brexit is prompting many multinationals to consider moving their headquarters to the Netherlands.
Expats who speak little to no Dutch struggle to get to grips with Dutch documents and regulations relating to things such as their health-care plan. ONVZ has therefore decided to help them by communicating in English.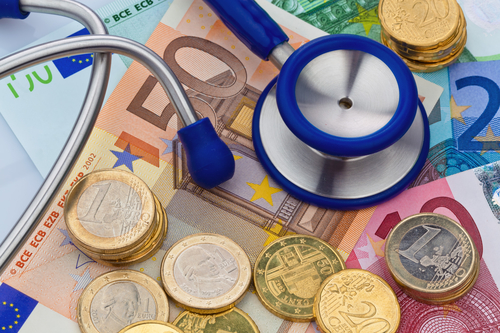 dutchnews.nl
About ONVZ
ONVZ is a medium-sized health insurer that has covered medical expenses for 85 years now. Doing so is a conscious choice, because as a non-profit organisation, our main goal is to provide people with the best possible assistance in finding the care they need.
Expertise
Helping people find the care they need is exactly what we do, with enthusiasm and reliable expertise. The thorough work of health-care purchasing organisation Multizorg VRZ, combined with a good relationship with health-care providers and a sound financial position enable us to fulfill our goal. Cooperation with professional insurance advisers is also extremely important. After all, a high-quality product calls for high-quality advice.
Freedom of choice
By taking out a health-care plan with ONVZ, you are putting your health in good hands, whatever your needs, whatever stage of your life you are at. But that is not all — you will also have the freedom to choose which health-care provider you want to see or which brand of medicine you want to use. This applies both when you need medical assistance and when you just want to stay healthy, because good health is a precious asset for everyone, young and old.
Help in finding the right care
Our ZorgConsulent advisers will help you to make your choice. As your guide through the various health-care options, they will check waiting lists for you and provide information on various health-related issues. Perhaps you would like to know what methods of treatment are available, or what the advantages and disadvantages are. The ZorgConsulent advisers can also easily arrange an annual health check-up.
Questions
If you want to find out more about ONVZ and our English-language communications, please call our Service Centre. Our staff are ready to take your call between 8am and 6pm on working days, on +31 (0)30 639 62 22.
If you are an employer and are interested in a collective plan with ONVZ, please contact our account managers for a no-obligations consultation. For more information checkout the english portal. We would be happy to help.