Some researchers claim that successful people tend to consume more alcohol. Whether it's true or not, lots of us enjoy a drink or two with friends after a day of meetings and reports. And if it happens to be during happy hours at a nice spot, then it's a winner.
Let's explore the top 5 happy hour bars and restaurants of Amsterdam to make it easier to decide where to grab a drink next time. And, hey, if that next time means a bit more than "a drink or two" 😉 bring Yeti & The Fox along for some hangover relief. Trust us, the next day you will thank us!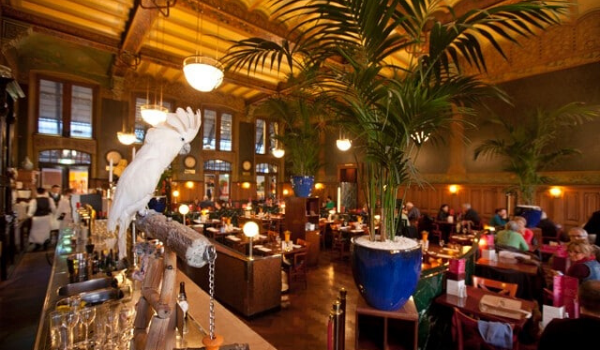 You wouldn't expect such a cozy and warm meeting place as Restaurant 1e Klas to be found in the middle of Amsterdam Central Station. It carries the spirit of the past, allowing you to feel the atmosphere of the elite 19th century when fancy 1st class passengers were spending long hours here. The best news is that when their pub is open you get to enjoy every second draft beer and house wine for free from 5 p.m. to 7 p.m.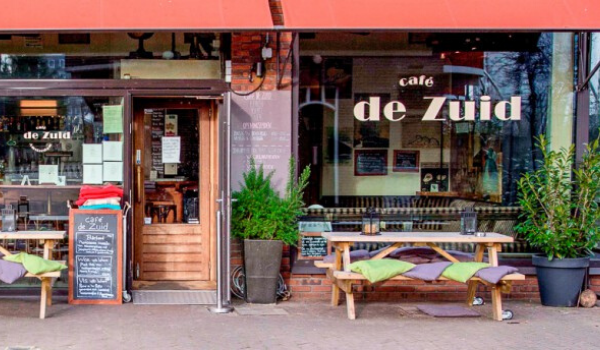 It might be a bit further away from the center, but the ambiance and authentic Dutch spirit make up for it. Celebrate the start of the weekend with your colleagues here and enjoy Happy Hour together every Friday from 4 p.m. to 6 p.m. Their outside terrace will come handy soon as the daylight is increasing and the evenings are becoming warmer.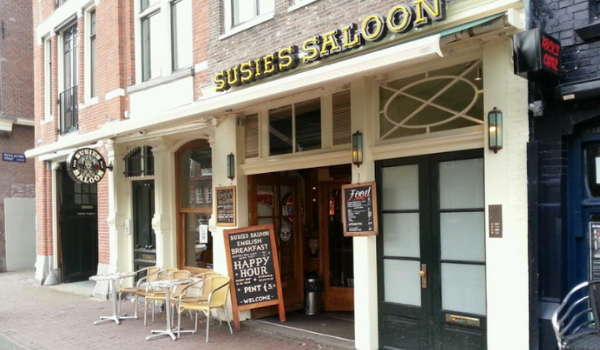 For those sports bar fans out there, Susie's Saloon is the place to be with their Sports TV, a pool table, jukebox, and pinball. Their large canal-side terrace is full on a summer evening, while beers are cheap every day from 3:30 p.m. to 6 p.m. and every evening from 10:30 p.m. to 12 a.m. You will pay only €3 for a pint!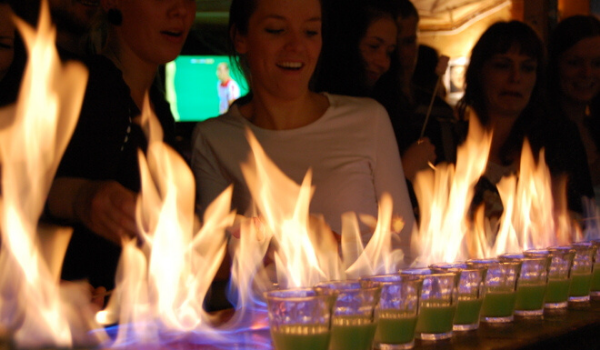 If you're looking for a place where you can start with a happy hour and then stay longer for a party, loud music, and cheerful crowd, then Coco's Outback might be just the right choice for you. This Australian pub is famous for its crazy international parties, so beware and don't bring your date here for a soulful conversation. Coco's is quite generous with their Happy Hours: every day all drinks are reduced in price from 6 p.m. to 7 p.m., while Cocktail Happy Hour is from 10 p.m. to 11 p.m. on Friday and Saturday, and from 10 p.m. till close from Sunday to Thursday.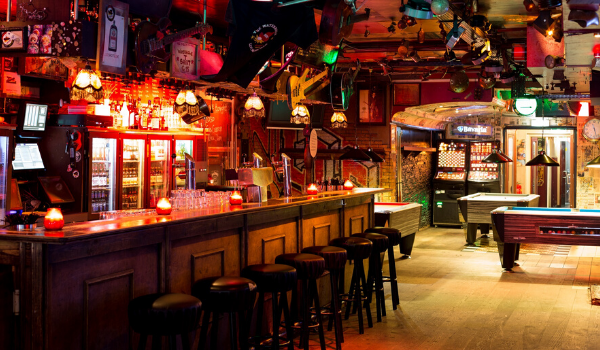 This bar in the heart of Leidseplein is proud to have live music 365 days per year, and truth be told, sometimes you can discover some awesome new bands there. Their Happy Hour is quite long, lasting from 12 p.m. to 9 p.m. when you can get a frosty beer for only €3! They also organize monthly pool tournaments and jam sessions.