Coming to the Netherlands is as easy as buying a plane ticket and passing through security at Schiphol airport. But if you want to live and work here, you'll have to take care of a few financial matters once you touch down in the lowlands.
With a mass of Dutch companies competing for your banking, insurance and real estate business, it can all get a little overwhelming. So we sat down with Serge Pouw of Independent Expat Finance and came up with a list of financial milestones that most expats will pass in the Netherlands.
A native Dutchman, Serge and two of his colleagues quit their stable jobs at ABN Amro International clients to set up Independent Expat Finance earlier this year. Their company offers financial services and impartial advice in English, providing expats with a one-stop-shop for all their consumer lending, mortgage, insurance and payment package needs.
"Expats have a lot of questions when they get here – how do I get health insurance in the Netherlands? How do I open a bank account? How do I get a mortgage set up?" he told us. "We can help them with all of these. We know how it works and we can give this advice in English."
1: Health Insurance
Not only is having a health insurance policy a smart decision, it's also mandatory in the Netherlands. Upon arrival, you'll have three months to take out a policy, so there's some wiggle room to shop around for one that suits you best.
All insurers offer the same government-mandated standard package, which covers GP visits, hospital stays, surgery, prescriptions, and a few other basics. However, different companies offer their own range of additional extras on top of this package. Dental coverage is a commonly purchased extra.
"It's important to choose the right policy for your own situation," Serge told us. "If you want dental insurance, if you want your children to be insured, or if you have special needs – you have to choose the right one. We are certified to advise you about health insurances so you can make the right choice."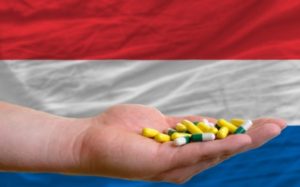 Photo from expatshaarlem.nl
2: Bank Account
Once you've been to city hall to collect your BSN (Social Security Number), you can open a bank account in the Netherlands. Opening an account is relatively easy, but the different Dutch banks all have different opening hours and differing levels of customer service in English. ABN Amro is typically the most English-friendly of the big Dutch banks.
"Expats generally understand how to do this," said Serge, "but it's hard to decide what bank to choose. Why go for ABN over ING and vice versa? We can help them decide."
3: Personal Insurance
To say that the Dutch love their insurance is no exaggeration. Imagine tripping over your friend's carpet and knocking their television over. When it comes to accidents and incidents like this, the Dutch will immediately swap insurance details and outsource the conflict resolution.
Having third party liability insurance is not compulsory, but is standard practice in the Netherlands. "If you're biking on the busy roads of Amsterdam and you hit someone, you have to pay from your own pocket if you don't have insurance. These bills can be very expensive" said Serge.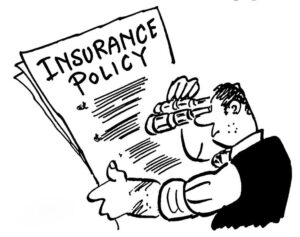 Photo from pinterest.com
4: Renting and Buying
"Expats pay a high price to rent property here," Serge said. "But interest rates are so low at the moment that mortgage repayments are often 2/3 the price of the rent. So I think the next step is looking for your own property."
Buying a house is a stressful and difficult time, especially in a new country. You'll have to decide on a location, find a real estate agent who'll work with expats, and make sure your budget is all in order.
Buying a property is one of the biggest financial outlays you'll ever make, and one you'll want handled professionally. Independent Expat Finance pride themselves on working with expat-friendly lenders, and can choose from an extensive network of partners to find the right deal for internationals.
5: Consumer Loans
"An expat who comes here might want to buy a car, or maybe they need more financial flexibility temporarily. For that they can look at a consumer loan," said Serge. Getting a consumer loan in the Netherlands is less hassle than remortgaging a house, and comes with no advisory fee.
Of course the interest is a little higher, but a loan which is used to refurbish your own house can be tax deductible. Any expat who wants to remain in the Netherlands long term could find themselves needing a loan at some stage.
Flexible
Getting financially set up in the Netherlands can involve a lot of paperwork. Expats relocating here for work can often have everything arranged by their company in advance, especially those who work for large multinational organizations.
However, employees of smaller companies, entrepreneurs, and people moving here to find work make up the bulk of Serge's clients. He told us that "These people are often on their own, and need our help. But we have a big network, and if there's a service we don't provide, we probably know somebody who does."
Independent Expat Finance is a company with experienced staff and offers tailor made services for all needs and budgets. Visit their website or call +31 (0)23-3030110 to find out more.