You've packed your bags and said goodbye to your homeland forever! Oh gosh, no. Maybe not forever, but maybe for a short while. One of the things we find newcomers struggle with is finding reasonably priced accommodations. This can be true for all budgets. There is the added bonus of having to deal with dodgy real-estate agents (makelaars in dutch) and, of course, the multitude of scams. As a general rule, you should never accept to pay for an apartment if registration is not possible and/or if you haven't actually visited the apartment. Also, keep in mind the real estate agent cannot charge you a search fee if he/she is getting paid by the landlord. There are also limits to how much they can charge you should you decide to use an agency to find you a house. We've listed some resources below to help you find your new home below. Starting with agencies before moving into some more modern or "untraditional" methods, following these will surely set you well on your way to finding a home.
Also, as a bit of an insider tip: a well-run housing webinar will always put you on the right path. Do consider the multiple advantages such events provide, especially for those fresh in the country.
TOSS in Holland offers comprehensive support in the real estate process, prioritizing a hands-on approach to assist clients at every stage. Their experienced team is dedicated to providing the necessary guidance and resources for a seamless transition into a new home and environment, building upon the TOSS Group's expertise in international business, expat services, payroll, and temporary employment.
Pararius.nl – Pararius is one of the better-established larger rental portals. Many real estate agents post their apartments there, and the site is well-managed and easy to use. The customer support is also quite good. They claim to have close to 11,000 properties across The Netherlands. The advantage of using Pararius is you get fewer scams as the real estate agents have to provide credentials. Again keep in mind Pararius will put you in touch with the real estate agents and so you need to be critical of the fees you would be asked from those real estate agents.
Rentbird – Revolutionizing the search for rental properties with the help of its smart search bots. These bots can find every available rental property, including hidden gems that often go unnoticed by other house seekers. When you place a search, your personal search bot immediately gets to work, sending you new properties that match your housing needs via Whatsapp or email within seconds. By being the first to respond to the latest offers, you increase your chances of securing an invitation for a viewing. Rentbird makes the search for your next home simple and fast – just click the "Place your search" button, enter your desired city of residence and other search criteria, and let the search bots do the work for you.
Kamernet – One of the larger room portals in The Netherlands, with over 100,000 rooms for rent per year makes it a helpful resource. There is, however, a signup fee, and you'll find rooms as well as apartments. Although the company does a very good job of screening for good places, there's always some dishonest scammer that may try to get through. It's a great resource for those looking under the 1000 EUR p/m rental fee. Once you become a member, the user interface is really handy to use. The site is available in Dutch and in English.
Huurstunt – Huurstunt has over 10,000 properties to choose from and a nice easy to use sleek interface. They have over 200,000 visits per month.  Interestingly enough, you'll also find not just apartments but other people looking for apartments as well. Ideal for those looking for a roommate or if you are an owner looking for tenants. The site is available in Dutch only but easy to navigate. Having been around since 2007, this site is great for finding a studio, apartment or room. You'll also want to check out their sister site Kamerstunt, which also focuses on rooms.
Funda – Funda caters to a variety of users, including homebuyers, sellers, and renters. The user-friendly interface allows users to search for properties based on their preferred location, budget, type, and more through detailed property listings, complete with photos and descriptions. For those looking to sell or rent their property, Funda offers effective marketing solutions that allow them to reach a large audience.
Corporate Housing Living – Create a profile and get a match. Corporate Housing Living offers short-term, indefinite, and fixed rental agreements for corporate expats in the Netherlands. Through an easy to use procedure, their team of experienced professionals will hunt for your ideal match, regardless of length of stay or level of furnishings.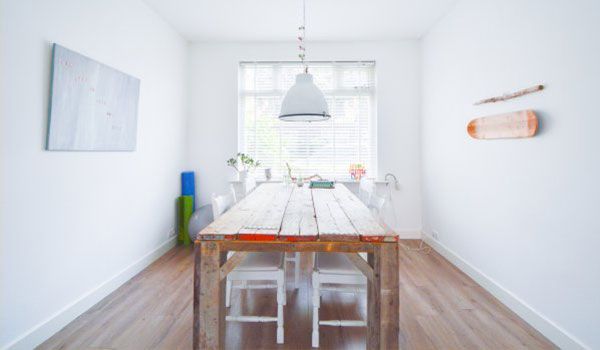 Miscellaneous Facebook Groups
There are a lot of Facebook groups that you can go to for assistance with apartment hunting. A simple search on Facebook will reveal many groups. Here they are by city. If you can't find one for your city, please reach out [email protected] and we can suggest some in your area. Some tips such as searching for Expats in Amsterdam, Expat Republic The Hague, Housing The Hague/Rotterdam/Leiden, Expats in Eindhoven, Apartments for rent in Rotterdam/Leiden/The Hague/Utrecht, Expats in Utrecht or Expat Republic Utrecht. There are loads of Facebook groups. Doing your search this way has the advantage of possibly connecting you directly with the landlord (cutting out the middleman). Keep in mind, however, there are loads of scammers who will try to get the first month's rent from you only to disappear moments later. Make sure to check out the apartment first, ask for a phone number and whether or not registration is possible. Also, be wary of apartments for rent from those residing outside The Netherlands.
Real-Estate Agents (Makelaars)
There are loads of real estate agents out there. Some are more honest than others, and due to the overwhelming number of dishonest ones, there's a sort of stigma around real-estate agents in general in The Netherlands.  From our standpoint, we've personally investigated a few which follow the rules and provide good service (Expats broker, for instance). Fill in the form below, and we'll put you in touch with some options.
Once you've found that cozy place to call home, don't forget you will need to set up the utilities as well as the phone and internet. Keep in mind regarding utilities you can save money and time by using portals that provide package deals on gas, water, electricity, and internet, such as PartnerPete or Utility Direct.
Consider Short Stay
If you need a place for a short while to scope out where exactly you'll sign a 6-12 month rental contract, consider a serviced or short stay apartment. Of course, you may only actually be in the country for a short period of time where Airbnb and hotels are too expensive, and an extended rental contract is not necessary. Again, enter short stay housing—it's perfect if you're in town for a little longer than most but shorter than those who live here.