In the Netherlands, like anywhere else, you'll need to work to pay bills and get by. There's a wealth of opportunity here, just waiting for you to reach out and take it. However there's also a lot of competition, and jobseeking in the Netherlands might be a little different than at home.
We got in touch with Edith Veerhoek, a marketing and personal branding coach based in Rotterdam. She told us how jobseeking in the Netherlands is different, and what you can do to set yourself apart from the crowd.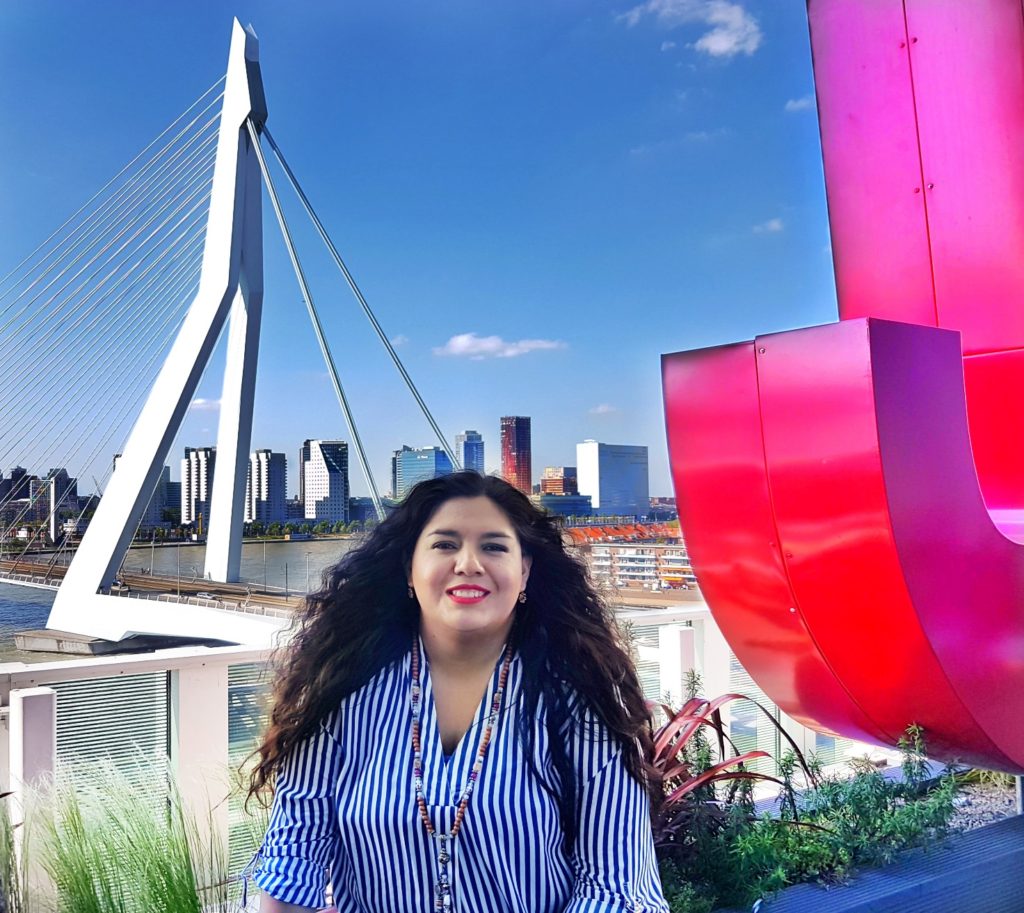 Be Aware of Cultural Differences
Working culture is different everywhere, and so is the culture surrounding how one actually finds a job. What's considered perfectly normal in Mexico might be a major faux pas when jobseeking the Netherlands and vice versa.
"Soliciting is different here and abroad," Edith told us. "For instance, here in the Netherlands we work a lot with HR systems. I'm from Mexico and if you want to get a job there you just stop by the company and present yourself, not necessarily with an appointment or anything."
"However in the Netherlands people are more reserved. 70% of all vacancies are filled through networking, but you still need to apply officially with a good resume."
Polish Your Resume
When it comes to putting together a killer resume, Edith usually offers three pieces of advice.
"Firstly, your resume has to reflect on you and put across your character traits. Secondly, it has to match the function you're applying for, and thirdly it has to match the company."
"If you solicit in New York for a job, you just have one resume. In the Netherlands you have to have different resumes for different jobs. It's very targeted."
Cover Yourself
Edith also has three tips for writing the perfect motivation letter to accompany your application.
"Again, the letter has to be adapted to the specific job and function you're applying for. Secondly, you must sum up at least three reasons you're applying for that job in particular."
Tell an employer what your passions are, why you're attracted to that job and that company, and what motivates you to do your job.
"If you can explain three of these 'whys,' you have a decent cover letter. If you can explain five then you have an excellent letter."
Finally, Edith recommends writing in present and future tense as well as past tense. Don't focus entirely on what you've done before. Tell an employer what you're doing right now and most importantly, what you can do for them in the future.
"You can do this in the cover letter and in the interview," Edith said. "Give an employer a mental image of what working with you might be like. It's all about visualization."
Subtle Persuasion
Here's something you might not learn in most career workshops. When you're applying for a job, check out the company's website and their logo. Look for the colors and shapes they use and adapt your application accordingly.
"If their logo is, let's say, purple with yellow details and they use curvy shapes, you need to use those colors and forms in your resume and cover letter."
"It's a very simple marketing trick. You're appealing to them on a psychological level, and when they see your letter they'll subconsciously recognise you and think 'oh, this person fits our company."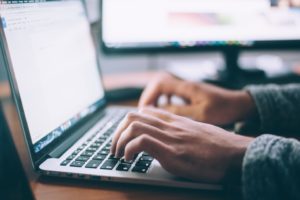 Get Out There
"It may not be as big elsewhere, but in the Netherlands you need a LinkedIn account," Edith told us. Most job fields and HR people are on LinkedIn.
"When I was 19 I was saying to my dad: 'Oh, I'd really like to have a boyfriend.' He replied: 'well then you need to go to bars or wherever boys hang out.' Prince Charming isn't going to knock on your door, and the job market is the same. You need to be where the employers and recruiters are."
Networking in real life is something that shouldn't be neglected either. "Go to career fairs, and when someone asks you how you're doing, remember that here in the Netherlands it's a sincere question, unlike in the USA for instance."
This is a great opportunity to connect and network with people, so keep that in mind and use it as a chance to make an impression when jobseeking in the Netherlands. Make sure you're neat and well-presented at career events and put your best foot forward.
Go Deeper
These days, getting a leg up in jobseeking in the Netherlands also means getting creative and going deeper into your preparation at the application stage. As we have mentioned several tips on how to do so, these are just static. One must keep an eye on the constant changing dynamics of the job market and do so in relatively real time. One place that helps with this is Instagram, where many job recruitment services offer a variety of information and tips on the jobseeking process, and how it changes, evolves, and adapts. For example, International recruitment firm Abroad Experience curates an informative Instagram page offering a diverse range of Netherlands-based jobs, plus ongoing tips and testimonials from those who have gone through the process.
Get all of this down and you'll be well on your way to landing your dream job in the Netherlands.
by Edith Verhoek