Living a well-balanced life is fundamental to our overall health, happiness, and well being, as we explored in our mental health tips for expats. Although, in these increasingly fast-paced and stressful times, it can often seem impossible to achieve. Dealing with responsibilities in our work, home, and financial lives can feel overwhelming and we can easily find ourselves on the brink of a worrisome burnout.
At Jenkins Health Coaching, founder and wellness expert Anna Jenkins works with career-focused individuals that may be feeling stuck in life, struggling to maintain a healthy work-life balance, or having difficulty managing stress. As a former professional figure skater and global marketing executive, Anna takes a holistic approach to wellness, which involves integrating mental, physical, and emotional components that all impact each other in various different ways.
We sat down with Anna, an expat herself, who took us through her essential tips for a well-balanced, amazing life that you can use to enhance your wellbeing straightaway.
Self-Awareness and Mindfulness
Any journey into health and wellbeing starts by building an understanding of where you are in life and being mindful of your own needs. What has to change? Where do you see the problems? Why is wellbeing important for you? If the answers to questions like these are not clear, it can often be difficult to stay focused and in control of a well-balanced life.
It's also important to be aware of what the body is telling us when considering how to better your life. "It's an amazing organism", Anna says. "It tells us what it needs, whether it be sleep, physical activity, water, stretching, etc. The cues are always there, but many of us tend to live in autopilot mode, not really paying attention to what our body is telling us. Once we do so and follow our needs accordingly, we can go a long way towards health and wellbeing".
The key is learning and taking the time to recognize what our mind and body need, which will help provide clarity and motivation to make positive, everlasting changes.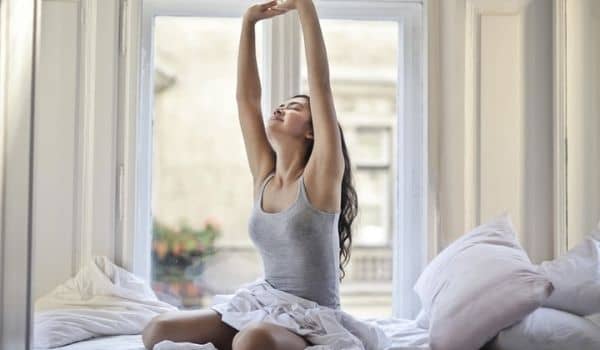 8 Hours of Sleep
Getting an adequate amount of sleep can be hard at the best of times. Even after one night of poor-quality sleep, the next day you're tired, you have a lack of energy and you're unable to focus properly… you're exhausted. Multiply that over long periods of sleep deprivation and just imagine how it impacts your overall health and well-being.
According to Anna, "it's not only that sleep gives you the energy to function well the following day, but there are a lot of physiological things that happen during sleep, such as restoring memories, releasing hormones, and repairing muscle tissue. If we don't get an average of eight hours sleep a night, there is not enough time for these important things to happen."
Of course, getting those all-important eight hours is easier said than done when we're stressed, anxious, or living with kids (learning how to find a good babysitter in the Netherlands may be particularly useful here), which leads us nicely onto Anna's next tip.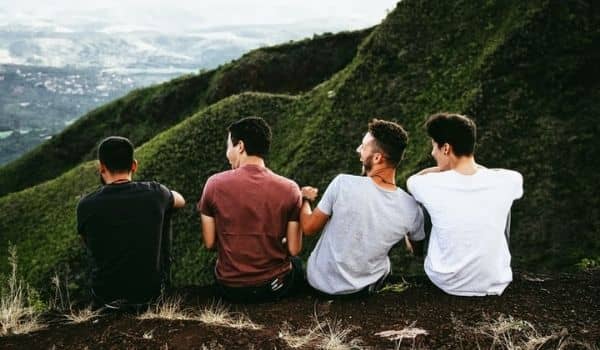 Stress Management
Everyday stress plays an enormous role in our mental and physical health. You could be starting a business in the Netherlands, selling your property in Amsterdam, struggling to find ways on how to save money, or it may simply be work-related. Whatever the cause, stress can impact us in ways we may not even realize.
"Even though we may learn to deal and co-exist with stress over time, it still lives on in our physical bodies", Anna tells us. "It's important to find ways to help the nervous system relax and let the body restore itself – breathing exercises, physical activity, social interaction, and affection are all great ways to do this".
It's important to remember that we all experience stress in different ways, which always comes down to physiology. "We cannot help how we react, so it's important not to judge", Anna explains. As well as working privately with individuals, Anna also works with companies, where stress regularly affects areas such as productivity, morale, and performance. By engaging with teams and improving work environments and the interactions within them, companies can build a desirable culture that progressively supports employee wellbeing.
When it comes to stress, "a lot of people tend to keep it inside and suppress it, but one of the best things we can do is let it all out."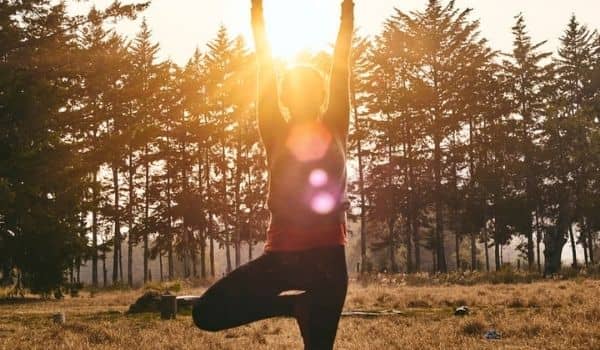 Physical Activity
One of the greatest ways to find that release is to get out there and be active. Don't worry, this doesn't mean forcing yourself to run a 10k every morning. For Anna, physical activity is much more than just your workout regime. It's about daily movement. When you do something on a daily basis, no matter how small, you can maintain a consistently clear and positive mindset.
It's all about starting off small and doing something you enjoy. "If you don't like going to the gym, then don't go to the gym. If you don't like running, don't run. Starting off with an activity and tempo that suits you helps to continue a routine of physical activity that you will benefit from in the long term".
It could be something as simple as a ten-minute power walk around the block, a few stretches in the park, or a quick cycle through the neighborhood. You could even join the easiest way to play football in The Netherlands: FC Urban for a kickabout with new friends (the level of play is intermediate to advanced). As long as you get the blood pumping and the breath flowing on a daily basis, it'll do wonders in maintaining a clear and positive mindset.
Note: Daily movement is key to w well-balanced life but you gain the best results when combining daily movement with a regular workout routine to build and maintain strength.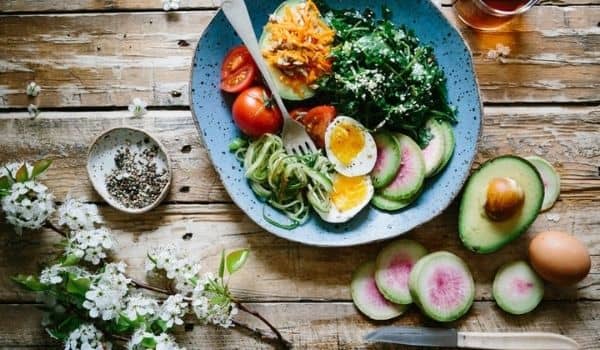 Nutrition
We all know the importance of a healthy diet, and our vegan guide to Amsterdam is a great place to start, but nutrition is more than eating the right things to give us energy throughout the day. It's also about feeding the body to allow it to function properly. As with physical activity, we don't necessarily need to make drastic changes to our diets in order to feel the benefits to our well-being. "Although fad diets can be very efficient for weight loss", Anna goes on to say, "once you've reached your goal, it's common to return back to your normal eating habits and very often you gain back the same weight. The best way to make long-term changes is to make changes to your existing diet and build from there."
Anna likes to take things back to basics here. "Start by focusing your diet on one ingredient foods that come directly from nature and you will be on a good track". It could be your favorite fruit or vegetable, or even something as simple as water. Implementing it into your everyday diet is an ideal way to get on the right track towards healthy nutrition.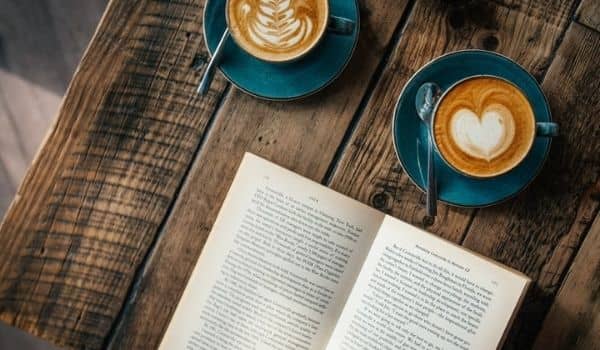 Daily Routine
"Sleep, nutrition, stress management, and physical activity are all things we can learn about in order to make informed decisions that lead to positive changes in our lives, but in the end, everything needs to come together. The way we structure our day is one of the key secrets to a healthy, well-balanced life".
As we saw in our work-life balance tips for busy professionals, incorporating a change into our daily routine is not always easy when we live busy, unpredictable lives. Be creative when organizing your day and find those pockets of time where you can fit things in. As time goes on, they will become a part of your everyday routine and you will gradually come to learn how to manage your life better.
Anna stresses the importance of family when it comes to our daily routine. If you have kids or a spouse, it becomes a whole lot easier when everyone is on board with the changes you want to make. That way, they can provide support and encouragement as you start to make them.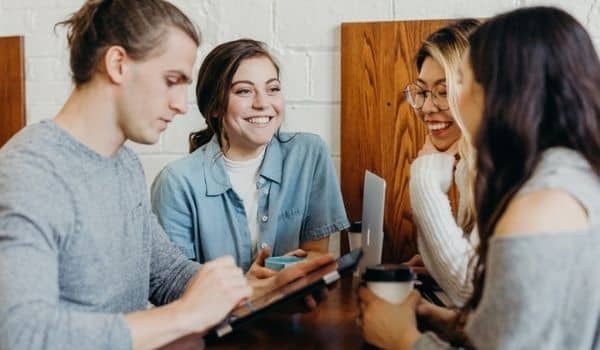 Prioritization
Here lies one of the most difficult components of wellness and something Anna tends to work on most with her clients. "It's always easy to look after yourself and your wellbeing when life is going smoothly and isn't too stressful, but the moment life gets busy and overwhelming, usually our self-care is the first thing to fall out of the priority list."
When we start skipping our daily movements or eating unhealthy takeaway food, it can soon push us further and further off the track to a well-balanced life. One of the tools Anna uses is journaling. "When we do things right, it helps to write down how we feel. For example, in what way has that 20-minute walk affected your mood? When life gets overwhelming and you find yourself slipping, open your journal and remind yourself how you felt when you were on the right track."
Motivation is one of the top 3 saboteurs preventing us from accomplishing mighty things. This method of journaling, Anna tells us, is one of the most efficient ways to motivate yourself.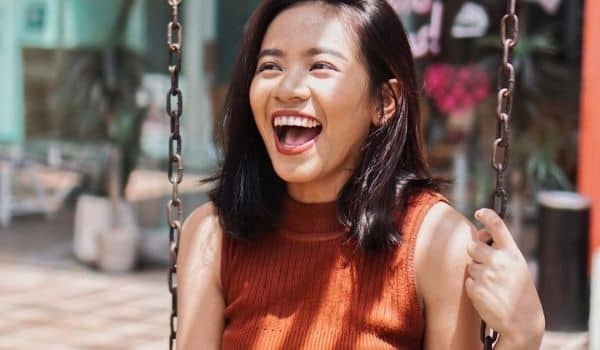 Enjoyment
"What's the point in working hard if you don't enjoy it?", Anna asks. We tend to wait until the weekend comes or the holidays arrive to relax and unwind, but you can find enjoyment from everyday life, such as grabbing a coffee from your favorite spot, checking in with a friend, or exploring some of the best vintage furniture shops in the Netherlands. Including these little things in your everyday life rather than trying to pack them into a day off, where you may have other obligations like family or jobs around the house, can have a huge impact on your mental health and general happiness.
In the end, we're all unique and experience mental, physical, and emotional stressors in different ways, but these 8 components are essential for all of us to live a well-balanced, amazing life. At Jenkins Health Coaching, Anna tailors her teachings to you as an individual and offers a variety of programs structured to your needs and availability.
It is, however, a continuous journey, something that Anna put perfectly as our meeting draws to a close. "The more you learn and implicate these components into your life, the more you embrace it. There is no endpoint to well-being. That's the beauty of it."