When it comes to all the beautiful Dutch cities, Amsterdam may just be the most stunning of them all. Its alluring architecture is only one of many reasons to call this place home. But if the time comes for you to leave your beloved Amsterdam house, either because you are looking for a bigger place or relocating entirely, you will want to make sure you are getting the most out of your property sale. Of course, selling your property or house in Amsterdam isn't done in a day. With that in mind, here are some important steps and bits of information to help you through this process.
The main advantage of selling your property in Amsterdam now
It always helps to get an expert opinion when you are thinking of selling your property. This is why we had a chat with Jarl Brouwer, a real estate agent at iQ Makelaars. According to Jarl, today's housing market is prime for sellers. As a result of low-interest rates in the Netherlands, potential buyers can expect to access higher mortgages and spend less on repayments than they would on rent. Translation: it's easier now to sell your property at the maximum price. Today, you can even expect to receive generous overbids on your property.
Why sell your property if you can just let it out?
If you can afford to buy a second home, letting out your first house could be something to consider. Not only can you expect to receive extra money on rent, but the value of your property will tend to go up over time. However, to make this work, you would have to remortgage your current residential mortgage into a buy-to-let one. A buy-to-let mortgage doesn't cover your property's value entirely. In fact, it may only cover up to 75% of its current value. As a consequence, the minimum deposit for a buy-to-let mortgage is 25% of your property's current value, thereby tying up more of your cash. The rules for letting your property in Amsterdam are also changing these days. If you ever decide to let out your property, be sure to check the municipality website regularly for the latest updates on these housing rules.
Don't forget about the leasehold system
Another critical thing to consider before selling your property or house in Amsterdam is the leasehold system (erfpacht). As we mentioned in our article on buying a property in Amsterdam, the land that most Amsterdam properties are built on is owned by the municipality. If this is the case and you are reaching the end of the 49 or 99 year period of the leasehold, the yearly fee could be increased shortly after the sale of your property. This may affect the price your buyer is willing to pay.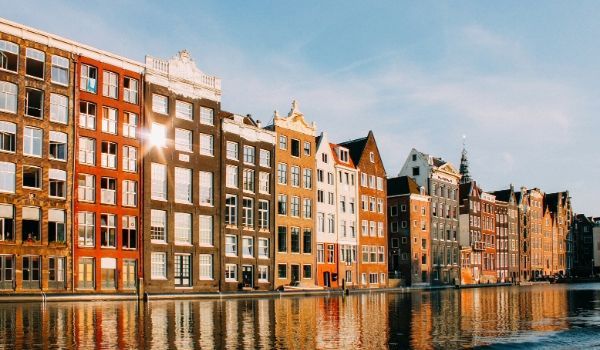 Selling Your Property: The Steps
Hiring a real estate agent
Selling a property is no small feat. With so much to think about, one could easily overlook small, yet vital aspects of the process. As Jarl says: the devil is in the details. If you forget all about that one document you were supposed to hand over to the buying party, there may be unwelcome consequences. And what about the rules and regulations pertaining to selling your property that can change over time? For instance, did you know that you may now get fined if you haven't applied for the mandatory home energy efficiency label? Although this rule has existed for quite a few years, Jarl tells us it has only been enforced since 2018. Owners of buildings without an energy performance certificate (EPC) could face fines between €170 and €340. These regulations and developments can be hard to keep track of.
Great real estate agents know what needs to be arranged and can take a lot of work off your hands. They will help you carry out a property valuation, get all the necessary paperwork in place, and sometimes even pay for things that are associated with selling a property. They can collect important data on your property from the local land registry (Kadaster) hire a professional photographer, market your listing, and organize an open house; the list goes on! Some real estate agencies, such as iQ Makelaars Amsterdam, even work on a customer-friendly "no cure, no pay" basis. In general, this means that such agencies only charge a percentage of the sales price, and withdrawal fees don't apply.
Speaking of marketing: a good real estate agent will know how to attract as many viewers as possible. As a rule of thumb, you can assume that generating interest in your listing will lead to higher bids. Chances are, you will receive generous overbids. And remember, the number one Dutch listing website Funda.nl only allows real estate agents to post available properties.
Something that will help you attract plenty of viewers is to set a realistic asking price. A real estate agent will handle the valuation of your property, which will include the research on the current market and on sold properties in your area. Jarl emphasizes that factors such as the sales price of properties near yours can highly affect the value of your property.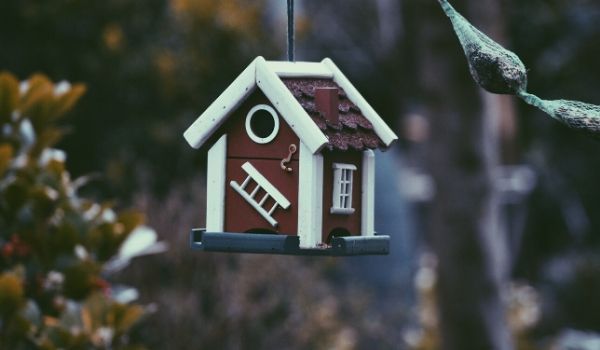 Listing your property online
According to Jarl, there are a few simple things that you can do to make your property more valuable. One of those is hiring a professional photographer to create the most appealing image of your home.
As we mentioned, Funda.nl is the best website to list your property in the Netherlands. However, there are more websites to consider. Jaap.nl, for instance, allows private individuals to publish their listing. Only this website may not get you as many views but doesn't hurt to add it to your list.
Other platforms are websites that are mainly visited by expatriates actively looking for a new home in Amsterdam. Jarl tells us that in order to effectively reach this target audience, iQ Makelaars publishes listings on expathomesholland.com and luxuryhomes.nl. In addition, launching a brief social media campaign on Facebook and Instagram to promote your listing could also be a smart move.
Organizing viewings and receiving offers
If you have enlisted the help of a real estate agency, they will organize an open house, where they will give your visitors a warm welcome, arrange a tour of the house and hand them the registration form, which they can use to make an offer. Potential buyers will not only have to make an offer on the house but also provide information on when they are planning to move in, should the sale go through.
Entering the negotiation process
Once you have received a number of offers, you are entering the selection and consecutive negotiation process. The first thing to consider is how to select the most advantageous buyer for your property. Jarl explains how this comes down to a number of factors.
First of all, know that a potential buyer cannot negotiate a lower price after putting down their offer. This is something to take into account when you choose the best offer for your property. Are they sure they are able to get the necessary financing?
Another important factor is the potential buyer's current housing situation. Can they move in quickly, or would they have to sell their property first? When would you be ready to carry out the title transfer? Being aware of your future housing situation is equally important and can save you stress at moving time.
Imagine a potential buyer decides to overbid on your property and is planning to move in within a month after the actual sale. In that case, you might want to consider your own situation and make sure you have a place to move into once it's time to leave your house. If you haven't already got such a backup plan in place and want to avoid any stress around the title transfer date, you might want to consider other offers from potential buyers who would allow you to take your time before moving out, even if their offers aren't as high.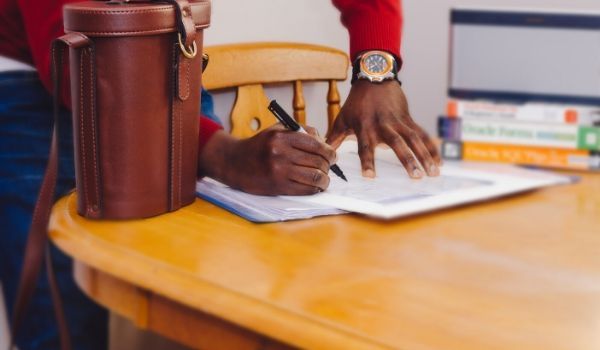 Drafting and signing the purchase contract
Found the perfect buyer? Great, that means it's time to start drafting the purchase contract. This is one of the last and most important steps of the process. The purchase contract contains all the agreements made between you and the buyer and the title transfer date. Both parties must be present at the notary's office to sign the purchase contract. From that moment, the buyer has three days to change their mind before the contract becomes legally binding. During this cooling-off period (or, as the Dutch say: bedenktijd), the buyer is allowed to dissolve the purchase contract without providing a reason.
Arranging the walk-through
After the cooling-off period, it's time to head over to the notary and hand over the keys. But first, you and the buyer will head over to the property for the last inspection round in order to confirm that the condition of the house is in accordance with what has been agreed upon. Is the house empty and are the walls still the same color as at the time of the open house? This is also a good moment for you to record the meter readings, which you'll need in order to cancel your energy contracts.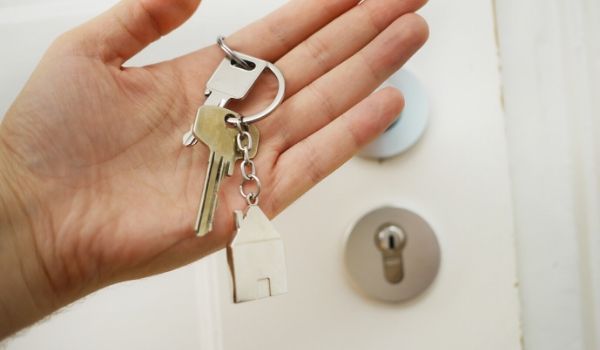 The title transfer
This is your second and last trip to the notary! According to Jarl, this is not only the most important moment of the whole process but also the most enjoyable. Now that everything has been arranged, the notary will read the Akte van Levering (the deed for the property). The deed applies to Dutch law and is written in Dutch. Unless both you and the buying party speak Dutch at B2-C1 level, this document has to be translated by a sworn translator. In this case, both you and the buyer must hire your own sworn translator, who will have to be present. Hiring a translator is one of the few costs that you, as the seller, should take into account.
Once both parties sign the deed, you can hand over the keys to the lucky new owner. Time to celebrate!
Are you looking to sell your Amsterdam property? iQ Makelaars works on a "no cure, no pay" basis. Get in touch with Jarl Brouwer from IQ Makelaars for all your real estate needs: +31 654 702 543 / jarlb@iqmakelaars.nl