You'd be forgiven for thinking that starting a business during a pandemic might not be the best idea. Restaurants, bars, and shops have been crippled by worldwide lockdowns (check out these 5 awesome takeout restaurants in Amsterdam to give your support); tourism has seen a drastic decline, and people aren't spending money the way they used to. If you know anything about what it takes to be an entrepreneur, you'll know it takes a lot of grit, determination, and savvy. That's to succeed at the best of times, never mind in circumstances like these.
The Dutch, however, have a little trick up their sleeve when life throws an unexpected curveball – it's known as Omdenken.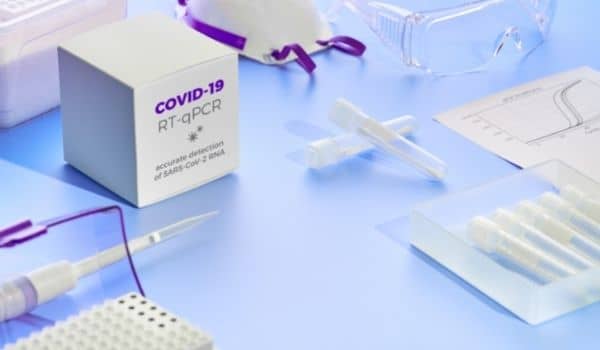 The Art of Omdenken
Omdenken, or 'flip-thinking', is the technique of transforming unforeseen problems into opportunities. It's about looking at reality the way it is and accepting it as fact. Rather than responding to it by saying "Yes but… (we can't start a business during a pandemic)", we should be saying "Yes and… (what kind of business can we start during a pandemic)". From this mindset, we can transform any problem into something positive and new.
That's exactly what entrepreneurs Nikky Cirkel and Barbara Woesthoff, co-founders of Covid Test Loket, did. We got in touch to hear their story and shed light on the fantastic things that can be done when you put your mind to it. No matter what life throws at you.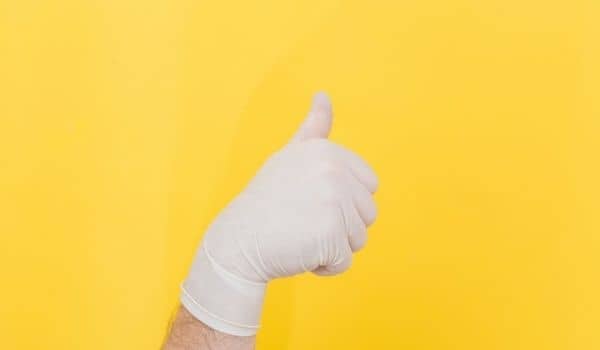 A Real-Life Corona Success Story
When the pandemic struck, Nikky and Barbara knew that something had to be done. It wasn't long before they saw an opportunity to help get life back on track for all of us. "It happened over the dinner table", Nikky tells us. "Barbara and I just couldn't bear the thought of life going on this way for ourselves, our children, and everyone else out there". So, they decided to put their careers in real estate and hospitality on hold and started the business Covid Test Loket. You know when to get tested for corona, but when it comes to where to get a coronavirus test in Amsterdam, you can't go wrong here.
"It wasn't easy", Nikky continues. "We were diving into a whole new world, which of course involved re-educating ourselves. We had to find reputable doctors, nurses, and labs to jump on board with us. Testing locations. Equipment. We even retrained to be able to administer the tests ourselves!". It quickly became a full-time commitment. "People need to be able to travel, whether it be for a wedding, a funeral, or work. We want to make things as easy as possible so people don't have to worry and can simply get on with their lives". They've been growing ever since.
It really is a prime example of how 'flip-thinking' can be used even in the hardest of times, all while helping others to stay safe.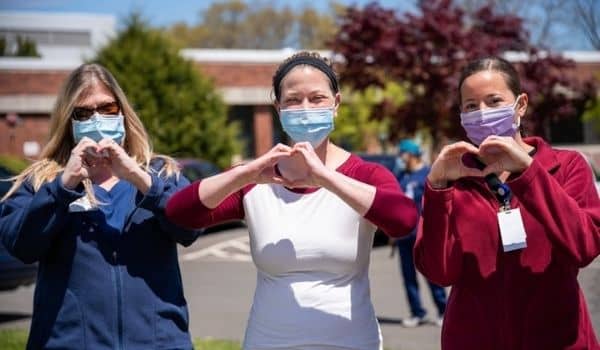 Covid Test Loket
"At Covid Test Loket, we provide a variety of Sanquin and RIVM accredited Covid-19 tests at locations in east, west, and central Amsterdam. All of our staff are fully trained, and we offer services in multiple languages", Nikky explains. You never know when an illness may strike, especially one as unpredictable as Covid-19. The Covid Test Loket testing counters are open 7 days a week from 7 am – 8 pm and you can almost always have your corona test in Amsterdam taken on the same day you book. Prices vary from €49.95 to €119.95 with PCR, Rush PCR and Quick (Antigen) Tests available. Travel certificates are also offered for an additional cost.
If you have a Rush PCR test before 11 am, your results will be on the very same day. Results from a standard PCR test are given the next day. A Quick Test provides results within 15 minutes, although it's important to keep in mind that if you are traveling, remember to check whether your destination accepts an Antigen test travel certificate. You will be able to find the relevant information on the government site of the country you're heading to.
"We also deal with businesses looking to maintain a safe and responsible work environment", Nikky tells us. "You can arrange for your employees, customers or guests to get tested whenever you need". The medical professionals at Covid Test Loket will also advise you on the many unapproved test centers that do not comply with RIVM guidelines. This way, you know you can give out reliable information to clients and staff. Get in touch here to make an appointment for your business.
In all instances, Covid Test Loket holds your privacy with the highest regard.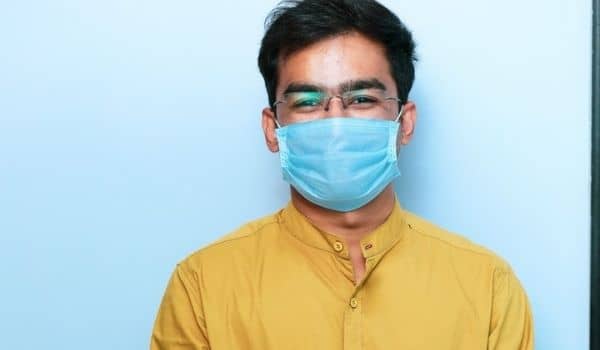 It's All in the Omdenken
It only goes to show the value of ingenuity, perseverance, and of course, an all-important touch of Omdenken. "We're a long way off from getting rid of this disease for good", Nikky says. "You only have to look to more disadvantaged countries to see that. We feel a responsibility to make testing hassle-free, affordable, and safe while showing the importance of regular testing, even as the vaccines roll out".
The amount of hard work and dedication shown by Nikky and Barbara in starting a business during this difficult time is inspiring. We're all struggling in our own different ways, yet it's refreshing to come across a success story like this. The next time life knocks you down, remember the Dutch art of Omdenken and think about what you can do about it. One thing's for sure, resourceful go-getters like Nikky and Barbara will.