The year that was brought many uncertainties, with many businesses forced to adapt to newer ways of operating. Needless to say, with the lockdown in place, restaurants and cafes have since relied on takeout or delivery in the Amsterdam area.
However, with a lot of people waiting for the restrictions to be lifted and eat at their favorite restaurant, there's no denying this current way of operating has become a "new normal" and will continue in the long run.
Until restaurants are allowed to open again, you can only rely on ordering food online or personally collecting it for takeout. To make things easier, we've shortlisted five of the best restaurants for takeout food in the Amsterdam area.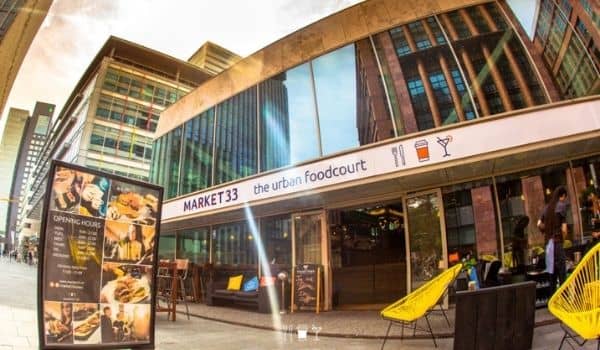 Market 33
At a three-minute walking distance from the Amsterdam Zuid train station is Market 33, a beautiful foodcourt serving a wide range of exotic cuisines. Whether you're a sushi lover (Oishii Sushi), have a taste for Mediterranean (7Even), fancy a nice burrito (La Catrina), or more, this is the place!
Additionally, for people wanting to enjoy a relaxing drink, Market 33 is a paradise. They serve a variety of exquisite beers, wines and coffees brewed from locally roasted beans.
With such a diverse menu, you can satisfy your tastebuds with all their lip-smacking food and beverages. You can order online from their website and enjoy their delicious servings from the comfort of your home.
Claude Debussylaan 33 | Amsterdam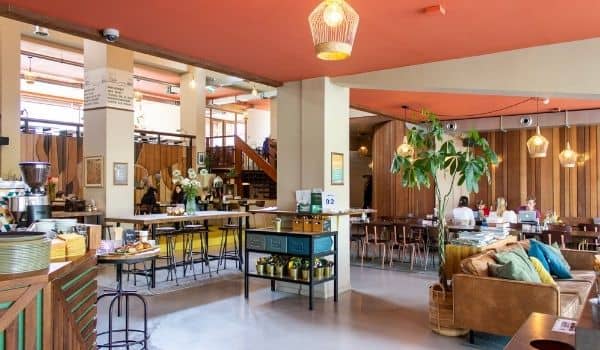 House of Watt
Located in the midst of the lively Amsterdam Oost, House of Watt specializes in hosting events and parties (in normal times) along with serving food lovers with a diversity of typical Dutch and international delicacies. Apart from being a great party or  meeting venue, it is also some of the best takeout in Amsterdam.
The ideal place to order from if you're looking to enjoy a light lunch or dinner, and their separate meal menus provides you with a lot of options. For lunch, House of Watt features some of the cities best bagels (for example). For dinner, might we recommend the spectacular truffle ravioli or steak frites. They even have a Vegan version of Netherlands's famed Kapsalon!
Work, eat, play or party- House of Watt has it all. Every time you order from or visit them, it is guaranteed to make you and all your guests happy.
James Wattstraat 73 | Amsterdam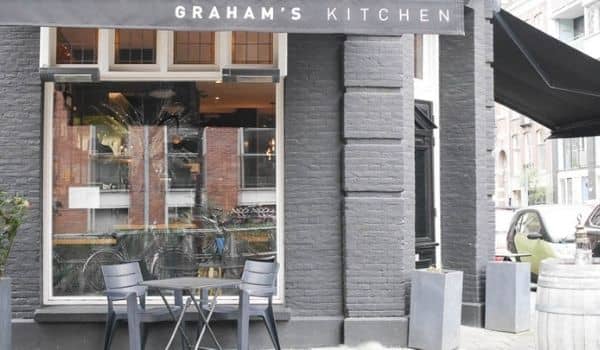 Graham's Kitchen
Famous for its best fine-dining experience in the De Pijp area, Graham's Kitchen has some of the most scrumptious menus on offer and is now some of the best takeout food in Amsterdam. Their exquisite combinations are guaranteed to make food lovers return over and over again. From their authentic drinks to the special slow roasted meats, every dish is prepared and served with extra care.
Apart from their delicious starters and main courses (think various aromatic curries or succulent beef bourguignon, they serve some unique desserts (Sticky Toffee Pudding, at the time of writing) too.
Check out their takeaway menu and make your soul happy by savoring on their finger-licking food. They also offer a free delivery in Amsterdam.
Hemonystraat 38 | Amsterdam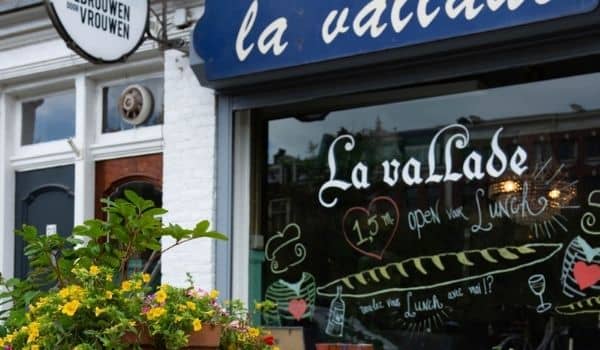 La Vallade
Located in the Amsterdam-Oost area, this 30-year-old family restaurant La Vallade changes their menu daily, and does so in a warm and cozy environment.
At the moment, La Vallade offers a weekly three-course menu for takeout. It even provides detailed instructions for proper heating before consumption. Expect fresh ingredients and beautiful presentations when you order takeout food from this great restaurant in Amsterdam. At the time of writing, a delicious Jerusalem artichoke velouté/Pumpkin Lasagna/Chocolate amaretti cake combination was the menu of the week.
Ringdijk 23 | Amsterdam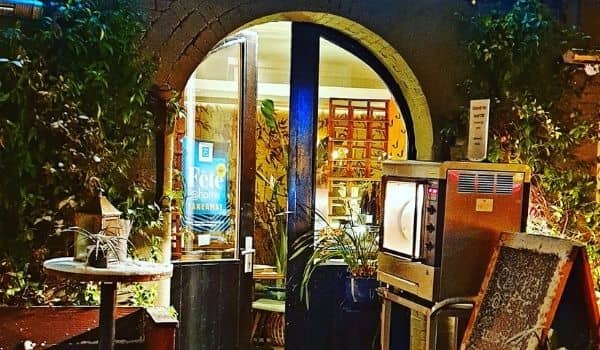 Fete de Soul
Do you wish to have Thai, Vietnamese and Mexican delicacies all at the same time, and from the same place? Well, your search ends with Fete de Soul, another wonderful eatery in the De Pijp area.
Famous for good quality takeout food, here you can try delicious dishes from all over the world. From a typical Indian curry to Mexican tacos to the traditional Thai salad, there is quite a diverse collection of dishes you can choose.
The best part about this cozy restaurant is the food is made to share. They even offer free delivery in some areas of Amsterdam.
Lutmastraat 99 | Amsterdam
The next time you crave some unique, excellent quality takeout food in Amsterdam, now you know where to head. If you're in and around the capital, make sure to sit back and enjoy these restaurants while transferring their peaceful ambience to your own home! Do you have any other recommendations of the best takeout food in Amsterdam? Let us know! Be sure to also check out our other food guides including Indian Restaurants, Burgers, Mexican, and Pizza in Amsterdam.