Efficient and reliable testing is vital in preventing the spread of coronavirus. Identifying cases, especially in the early stages, allows individuals to isolate and reduce the chance of passing it on. It also helps medical bodies to keep track of infection rates in order to assess preventative measures. Here, we'll be looking at the various kinds of tests available in Amsterdam and how you can access them. Before we get to that, let's take a look at what you can expect when getting tested.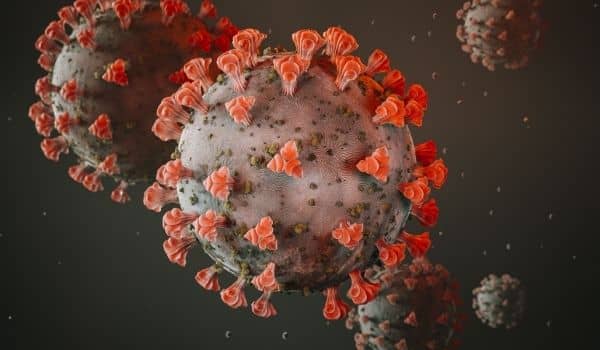 What is a Coronavirus Test?
A quick, easy and generally pain free process that involves a medical professional taking a smear sample from your nose and throat for analysis. If you're displaying mild symptoms including fever, a dry cough, shortness of breath, aches and pains and a loss of taste and/or smell – get yourself tested.
How Do the Tests Work?
PCR
The most widely used test in Amsterdam is what's called a polymerase chain reaction (PCR) test. PCR testing involves amplifying small fragments of DNA in order to detect coronavirus. As such, a PCR test is extremely sensitive and able to spot the virus in people who are not yet carrying much of it. An arguable downside is that results take between 1-2 days to be processed, although there are faster PCR tests that are predominantly used in medical emergencies.
Antigen
An antigen test is able to identify proteins that are components of an infectious agent, i.e., SARS-CoV-2. They can produce results in as little as 15 minutes – like a pregnancy test for coronavirus. These kinds of rapid tests are less sensitive than PCR tests, yet their specificity is similarly high.
Laboratories around the world are researching the comparisons between PCR and antigen tests. A recent study found that frequent testing with a quick turnaround time are far more important factors than test sensitivity when it comes to public health. While it is possible that antigen tests could replace PCR in the public testing lanes, it has been argued that the expansion of less sensitive rapid testing may lead societies into a false sense of security.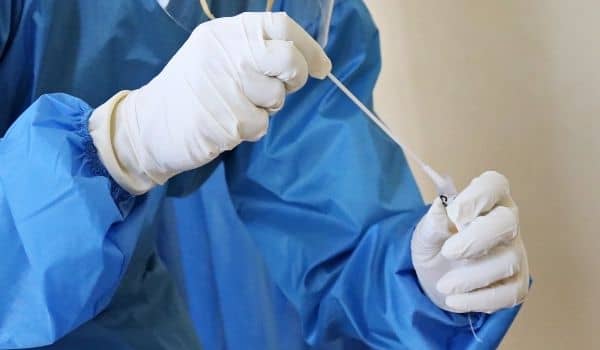 Where Can I Get Tested in Amsterdam?
The GGD (Municipal and Regional Health Service)
If you have mild symptoms, you can book an appointment through the Amsterdam GGD here or call 0800 – 1202. It's free of charge, but you'll need your DigiD or BSN number at hand. The GGD has a number of test sites set up across the city, so you should be able to find one close by. Remember to self-isolate in the time leading up to your test and don't travel to the site via public transport. The test itself will only take around 10 minutes, although there may be queues. Afterwards, head straight home and isolate until you receive your results. The GGD uses the PCR test, so you could be waiting up to 2 days. If it comes back positive, you will have to quarantine for 10 days, as well as the rest of your family and/or housemates.
SnelTest is a non-profit initiative founded by medical student Michal Galek-Aldridge and General Practitioner Patrick Hidalgo. In a mission to not only prevent the spread of COVID-19 but to help bring an element of certainty back into our lives through the scaling up of testing, SnelTest provides rapid antigen tests in the comfort of your home. For an affordable €50, a medical professional will perform the test wearing full protective equipment and in as little as 15 minutes, you'll get the results. Specifically, SnelTest use the Roche SARS-CoV-2 rapid antigen test, which is approved by both the WHO and EU.
This is an ideal alternative to visiting the GGD if you can't get there due to a disability or have no means of transport. Plus, you don't have to risk going outside and getting the virus or passing it on. Thanks to the test's fast turnaround, you won't have to wait up to 2 days in quarantine to hear back either.
Unlike testing via the GGD, you don't need to have symptoms to get a test with SnelTest. If you're worried you have the disease or might be asymptomatic, it's no problem to book an appointment. It's also convenient if you're preparing to travel. For an additional fee of €25, SnelTest will provide a 'fit-to-travel' certificate for negative patients. They can further accommodate testing for companies that may need to travel. For enquiries, send an email here.
SnelTest has also got you covered if you need a PCR test and they've included a 'fit-to-travel' certificate in the cost. This is not offered by the GGD and SnelTest are one of the only labs that'll come to you to directly to perform this test. They're planning to reduce the fee from €159 to an even more affordable figure, so it's a no brainer. You'll just need to make sure to book your test within 72 hours of your arrival.
Remember to keep up to date with the Dutch government's travel advice and find out about your airline and destination requirements before travelling. The validity time of PCR and antigen test certificates differ from country to country. Portugal, for example, requires a negative PCR test dated within three days of travelling from the Netherlands. Some countries may not accept a 'fit-to-travel' certificate at all.
As the name suggests, Touristdoc primarily caters to tourists who fall ill or run out of prescribed medication while in Amsterdam. They offer health care services in several different languages, including coronavirus testing. The advantage with Touristdoc is that their doctors are available 24/7, so if you feel like you're getting ill, you can contact them at any time. Please note their COVID-19 testing is done during the day only. A PCR test and travel certificate come in at €136 with a 24-48-hour turnaround time. You can also walk into their clinic during office hours and get a test if you don't have symptoms.
COVID TEST LOKET provides multiple quick tests at several locations in Amsterdam. You can almost always have your test taken on the same day you walk in. Results are almost always ready within 15 minutes. COVID TEST LOKET provides three test options: PCR, Rush PCR, and a Quick Test. Each come at different prices ranging from €49,95 to €119.95. With each test, you can also receive a travel certificate (additional costs may apply). This will allow you to travel to most EU countries (although please check the rules of your destination beforehand). COVID TEST LOKET features fully approved Sanguin and RIVM tests and laboratories, and they hold data privacy with the highest regard and provide service in multiple languages.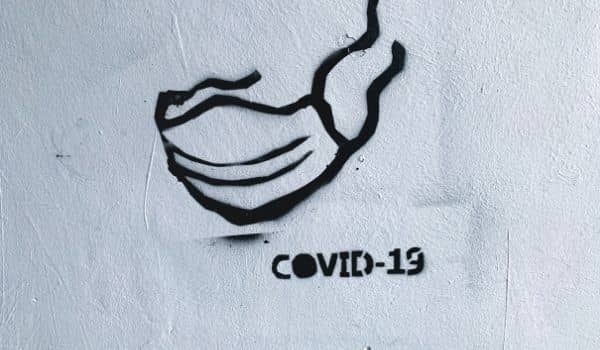 Further Options
The following also provide approved an coronavirus test performed by qualified medical professionals in Amsterdam:
While some pop-up coronavirus test centres may be run by non-medical personnel and only out for profit, many are set up solely for the benefit of public health and wellbeing. The GGD is of course free of charge for everyone, including expats, and SnelTest plans to offer any remaining proceeds to local charities. If you're seeking out a test for COVID-19, go with something you can trust, like the options listed above.
Following the guidance of medical professionals and getting tested responsibly is imperative until a successful vaccine can be produced. Many are being developed across the world as we speak, with some reaching upwards of 90% effectiveness in clinical trials. Although 200 million units of the Pfizer-BioNTech vaccine have been ordered by the European Commission, it may take some time for them to be rolled out. Around 7.5 million will land in The Netherlands, which has purchased further vaccines from Moderna, AstraZeneca, and Curevac. Still in the trial stages, it could be mid-2021 before they become available for the widespread general public. The elderly and vulnerable will take priority before key groups like doctors, police officers and teachers. Gradually, it is hoped that 'herd immunity' will be the end result.
We're still a long way off, but scientific advancements in testing and vaccinations have allowed us to see at least some light at the end of the tunnel.