Whether you just moved here or have been a resident for years, it can often be a challenge for Expats to make strong and lasting friendships with Dutch people. It's typical for Expats to make friends at work or by taking up a sport/hobby and this means your friend pool can end up being very international. The Lingua Franca amongst your peers tends to be the dominant and almighty English tongue. So how can you connect with Netherlanders and how can you make these friendships last?
We decided to tackle the challenge of meeting people in the Netherlands from a 3-pronged approach; romance/dating, shared interest groups, and volunteering. You might still end up with an international pool of mostly English-speaking friends, but you will meet lots of interesting and friendly people on the way, and you may even find love, or someone to walk your dog, same same.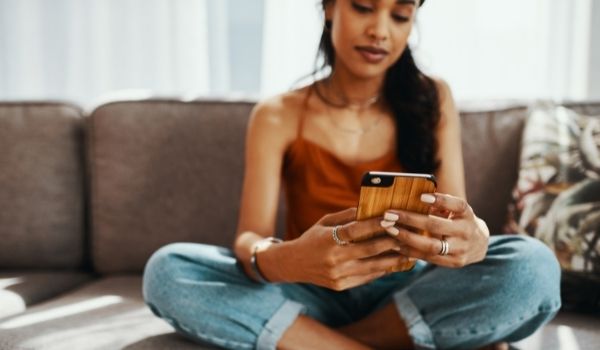 If Love be rough with you, find a better App!
We took 3 very different dating apps to try and give a widespread sample of the possibilities out there. Online dating has been around for over 20 years and the apps available today are getting pretty good at providing highly specialized services. Of course, sometimes dating online can be exhausting and lead you to feel underappreciated or at times even judged. We tried to select three apps that help you have a more satisfying experience when looking for meaningful and healthy connections online.
Hinge makes dating safer
This dating app, Hinge, is built on the premise of helping you to find a deep and lasting romance/love relationship and delete the app as quickly as possible. Most dating apps just let strangers connect with strangers. Usually, each date is potentially taking your life in your hands, and trusting Mr. Friday night cocktails is not going to kill you. Hinge is different, this app connects you with people who are already known to your friend pool and come somewhat pre-vetted as being safe to date. They use an algorithm and compare friend networks linked to Facebook, so it is not a perfect science, but it is slightly more certifiable than blind tinder dates or anonymous Grindr hook-ups. You will meet people who know your friends on Facebook, and this makes them less mysterious and more accountable.
Bumble puts women in the power position
Famously the dating app that puts women in the driving seat, Bumble has a refreshing approach to dating and networking. The founder, Whitney Wolfe Herd, used to work for Tinder but felt there was a gap in the market for women to be more dominant in the dating game. Bumble lets women make the first move, so they reach out to men they find interesting and then the guy has a window to reply. There are other meeting options on there too. BFF is the bumble friend service so you can just arrange to meet someone for a friendly afternoon at the park. There's even a professional networking option called BIZZ where you can see what a person has done in their career and ask for advice or guidance. It may not win you a huge number of Dutch buddies, but it is a safer way for men and women to connect and it could land you a great job or a new bestie.
Instagram a safer space for queer connections
Dating online was embraced very quickly by the LGBTQUIA+ community and as such most dating apps have evolved into various categories of speciality. Scruff is for hairy and beefy gay people to meet. Grindr is a tad more focused on cleanshaven muscley types. While everyone is technically welcome, both Grindr and Scruff are more focused on gay men than LGBTQUIA+. Instagram is not officially a dating app for anyone but quite a lot of queer folk use it to find meaningful and often romantic connections. Why spend hours being judged and swiped on dating apps that can sometimes lead users into toxic territories when you can spend the day looking at art, fashion, and sports accounts on Instagram. This means while you enrich your cultural knowledge, and enjoy the impressive few of some sporty 'bodyscapes', you can also digitally meet potential friends who share similar arty likes online with you. The DMs of Insta is where many great long-lasting romances are born and a few shorter-term ones 😉.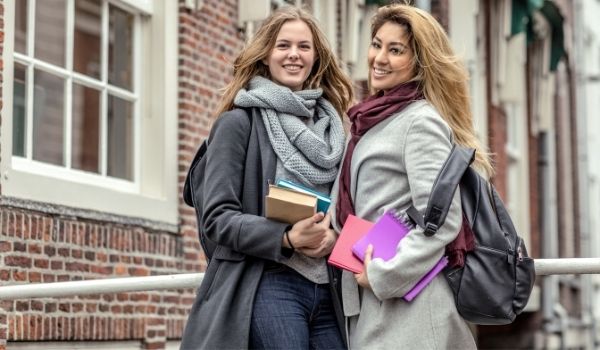 Shared Interest Groups – Friendship is time spent together
Meetup
Meetup has been around for almost as long as the internet itself was started. Founded in New York in 2002, it is an online service to help people with similar interests or hobbies meet both virtually and in reality. You can find groups there to practice your Dutch in Bussum, boardgame groups in Den Hague and Yoga in Baarn to name a few. It's a great starting place to make friends and if your particular area of interest is not there, you can set up your own group of strong tea lovers, or electric bike users, new parents in holland the meet-up group, etc. The possibilities are endless.
Dog Walking and Doggy Dating
Maybe you don't need to connect with any more people, perhaps you just want doggy love, and you are not really in a position where you can commit to full-time adopting a dog. There are several ways for you to connect with dogs and not have to spend the next 10 to 20 years with Bruno or Barnaby the basset hounds. There are animal shelters across the country like this one, DOA the Asylum of Amsterdam, that are more than happy to take on volunteers to help with cleaning, feeding and walking the animals and there's even a website for people who don't own dogs but want to walk their neighbors. Each of these options will help you to meet dogs and the people connected to those dogs in your area, which will in turn enrich the lives of all involved. For dog owners there is also a doggy dating app where you create a profile for your puppy/dog and other dogs can send you messages and arrange a puppy play date.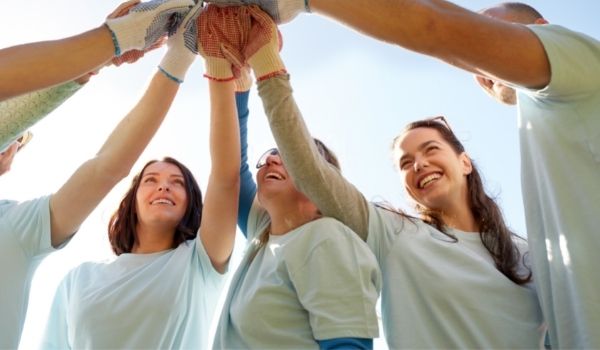 Volunteer and turn your time into love for others
De Regenboog Groep
This altruistic project, De Regenboog Groep, is focused on making life in Amsterdam and its surrounding areas nicer for people living here. If anyone feels a little isolated and wants to connect with someone for tea, coffee, or a walk in the park, De Regenboog Groep will try to find a buddy to help make that possible. Volunteers are given some training before being matched with someone and over three weeks you will learn the difference between a friend, a therapist, and a buddy. Volunteers commit to meeting someone for 6 or 12 months and you have weekly appointments to just spend time together. The Regenboog will appoint you a case manager you can contact if you have any questions or concerns, and the same manager will stay in touch with your client to make sure both parties are happy. Important to note, Regenboog does mean Rainbow and while they cater to LGBTQ clients, it is not their only target group. They are always looking for people but at this particular moment they have set up a waitlist for English-speaking volunteers. You can arrange a getting to know your appointment now and find out more about future possibilities.
Mixen in Mokum
Mixen in Mokum is another program in Amsterdam to help expats connect with retired Amsterdammers to improve their Dutch language skills. You meet in De Buurthuis De Havelaar (community center De Havelaar) to go on a sort of speed dating intake session. The retired 'Echt Amsterdammers' sit in a large circle and the Expats get two minutes with each senior. So, you have two minutes to see if you are a good fit, then the bell rings and you move to the next Taal Coach (language coach). At the end of the speed-dating session, you tell the organizers who you would most like to work with and if it's a match you have a taal coach for the next six months. Your only commitment is to ensure you meet this person once a week for coffee and chat in Dutch each week for six months. If you decide to go for longer or more often that is up to you. De Buurthuis De Havelaar will organize monthly meet-ups to get the whole group together for fun events when you can play games in the Dutch language and have a bite to eat. It's a lovely incentive but is on pause until the government lifts the current restrictions. As soon as we are free to mingle you can contact the program and get placed with a taal coach.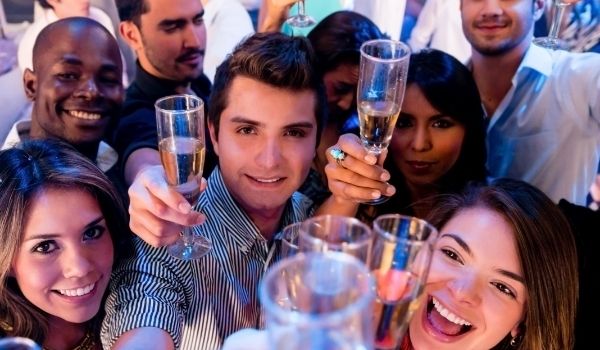 If you want to meet Netherlanders, maybe you should speak Nederlands?
While all the groups and apps above can help you to meet and connect with people from around the world and even local Dutch people, the best way to integrate and ensure long-lasting friendships with Netherlanders is to begin to speak a little of the language. We can suggest a few songs to help you get started and the Meetup website is packed with Dutch language groups to build on your current knowledge. If you have any suggestions on how to make friends and meeting people in the Netherlands as an Expat, feel free to send us your suggestions.
by Joseph Kearney