Are you seeking an exciting and challenging job as a full-stack developer? Have you considered moving to the Netherlands? The Netherlands is home to some of the world's most innovative and cutting-edge blue chip companies, offering many opportunities for those wanting to grow in their technology career.
The Netherlands' job market for software engineers is booming, with employers rewarding experienced and knowledgeable professionals. From big tech companies to start-ups, plenty of options are available for those wanting to develop their career in this field. Salaries here are often higher than in many other European countries, making it an attractive option for recruiting talent. This is a list of companies that hire many full-stack developers and currently have open roles.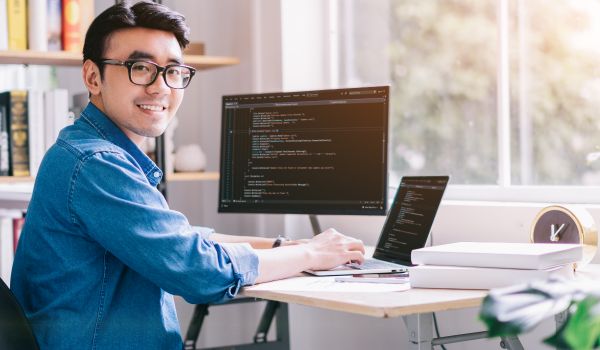 vRealworks is a company supporting the real-estate sector through their exciting product, Move.nl, which acts as the communication hub between real estate agents, property viewers, and buyers as they arrange viewings and pass on documentation. The product is used by over 4,000 real estate offices in the country. The company is based in Oostenburg, Amsterdam, Centrum. Realworks is hiring for a range of developer roles, and a full-stack role is advertised at the time of writing.
Realworks offer relocation support (if needed) and Dutch lessons. Good English is a must, as is a willingness to learn Dutch. Expect a different office working environment here than you may have been used to.
See Also: Customer Service Jobs in the Netherlands
If you want to work in an innovative and exciting company, Reaktor is a strategy, design, and technology partner for forward-thinking companies. based in Amsterdam, could be the one for you. They are a digital consultancy agency. They hire full-stack developers. Currently, they are looking for a full stacker to join their team in their modern canal-facing office in Amsterdam. With a salary ranging from €45,000 – €70,000 per year and relocation and visa support offered, Reaktor could be the opportunity for you in 2023.
Booking.com is the leading company in the travel and accommodation industry. Founded in the Netherlands in 1996, it has become one of the largest companies in Europe. Booking employs thousands of developers in Amsterdam. At the time of writing, there are a lot of vacancies in Amsterdam, including for back-end developers, front-end developers, and full-stack developers. As one of the world's leading tech companies, you'll be at the heart of what they do. You will be working in a large team for a company that prides itself on its treatment of employees. Booking is famous for helping relocated employees and their families assimilate into Dutch life.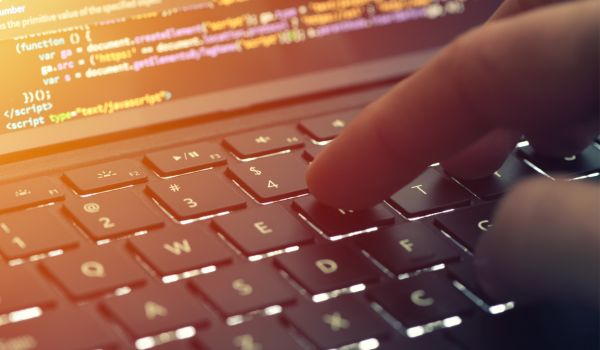 If you want to work for a large multinational, check out Swisscom. The IT and Telecoms giant is at the World Trade Center in Rotterdam. The office has a stunning view over the city, a modern interior, a brand-new kitchen area, gaming room. They currently have a vacancy for a senior developer in the heart of Rotterdam's financial district, in the city center, conveniently near the central station. So, it is easy to get in and out if you live outside of Rotterdam.
See Also: The Best Freelance Jobs for Expats in the Netherlands
Toss is a payroll and employment firm in Amsterdam. It is a one-stop shop for expat services in the Netherlands and covers Payroll, housing, the 30% ruling, visas, and recruitment. Toss specializes in expat services, can sponsor highly skilled migrants, and can help with various work status and residence queries. They are searching for a full-stack developer to join them. Contact them today to learn more about this or other current available positions. Fluency in English is a must.
Brenntag is a global chemical distributor operating 700 sites in 78 countries, 17,000 employees, and a 14 billion EUR turnover. The company was initially founded in 1874 in Berlin as an egg wholesaler! They are currently recruiting for a senior position at their Amsterdam site. The role could be a great next step. It has been recognized for winning Best Leadership Teams, Best Sales Team, and Best Company Outlook 2021 for the 'comparably' awards in 2021. These awards are given yearly to top-performing company cultures based on employee feedback. So, what are you waiting for?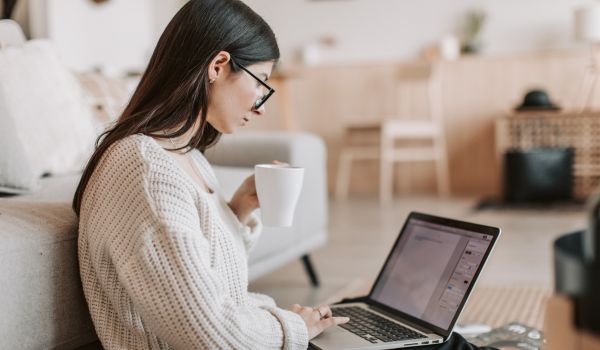 Eurocontrol is an intergovernmental organization supporting safe and efficient air traffic management in Europe. It was established in 1960 and is headquartered in Brussels, Belgium. They are looking for a Software Engineer (full-stack developer) to join their team at the Maastricht site, which houses the technical systems services arm of the company. Located at the southernmost point of the country, Maastricht is one of the oldest and most beautiful cities in the country, with a rich history and fantastic culinary culture.
Are you a graduate looking to make your move into software development? Well, the Software Institute is looking to take on a graduate developer. The software institute is a technical solutions company providing digital HR and workforce management support. The job is remote to begin before you work onsite in Amstelveen and Eindhoven. Unlike other graduate roles, it offers a full salary that increases later. This could be a tremendous opportunity and a great place to begin your career.
Becoming a full stack developer in the Netherlands can offer immense rewards for those who meet all the requirements. With ample resources and high salaries, it's worth exploring this profession if you're looking for an exciting new career opportunity!