Holland is a very attractive place to base an organization, which is why so many brands have made it home. This is due to low levels of business regulation, a multilingual workforce, top infrastructure, and low business tax rates. Overall, Holland is a very successful country, but with success comes challenges. It's a tiny country that doesn't have enough people to fill all the multilingual jobs, so companies hire from abroad.
If you are a customer services specialist looking for a new adventure and a new country, this is all great news of course. And to top it off, the Netherlands has the sixth-highest disposable income in Europe. Apart from the high salaries, the Netherlands is a desirable location to relocate to for many more reasons. Language is not a problem. If you speak English, everyone will be able to communicate with you. The Netherlands ranks first in the world in the Education First English Proficiency Index (EF EPI). With so many ex-pats making Holland home, many internationals want to make connections here too. Holland has an excellent quality of life, ranked number 2 in the world by numbeo, libral, and has great infrastructure and healthcare.
These are four companies that are currently recruiting for customer service positions in the Netherlands. The number of roles regularly increases, so if you're looking for a role and need help figuring out where to look, read on. All of these roles require English, but they don't require any Dutch. Most languages which are sought after are generally French, German and other European languages.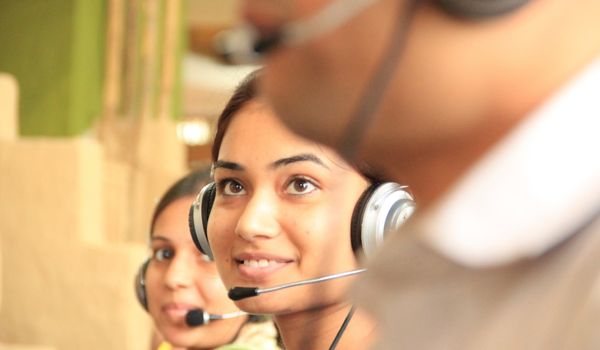 With over $6.0B in revenue worldwide and 100+ Fortune 500 company clients, Concentrix is a giant in the IT servicing industry. The company provides design, marketing, business processes, and customer management solutions. And guess what? Its European head office is in Amsterdam, near Sloterdijk. They are advertising 24 jobs, including customer service jobs requiring Spanish, Hebrew, Italian, German and French.
Have you ever considered living in a beautiful historic town? Maastricht is the oldest city in the Netherlands and the location of a high-end car manufacturer, Mercedes-Benz's office. On the outskirts of Maastricht, you'll find the Mercedes-Benz dedicated customer assistance center, where teams work around the clock supporting drivers with roadside assistance and breakdown questions. At this location, they have 40 roles advertised at the moment, including 3 customer services roles. Some positions require French. The customer service roles include a relocation package!
Booking.com is the largest company in Europe and employs over 10,000 customer service agents in various offices globally. Although Booking.com is best known for hotels, it also offers flights, car rentals, taxis, and attractions. Its worldwide headquarters are in Amsterdam, and officially it is an English-speaking office. There are currently 120 open vacancies in Amsterdam, including various customer service roles in various shapes and sizes. Some roles exclusively handle queries from guests, and some handle questions from accommodation partners such as hotel and holiday rental property owners. Booking.com is one of the largest employers of customer service employees in Amsterdam and currently has roles requiring either French, German, Thai, Japanese, Dutch, or Korean.
Did you know almost one-third of Netflix's worldwide subscribers live in Europe, an incredible 60 million homes? Amsterdam Zuid is the home of the Netflix EMEA headquarters. Netflix is a great company to work for and has a famous company culture. In fact, it won awards for this in 2021. Netflix also won awards for best company compensation and best leadership teams in 2020. At the time of writing this, there are currently 14 roles advertised in Amsterdam, including some technical customer service roles requiring Swedish or German.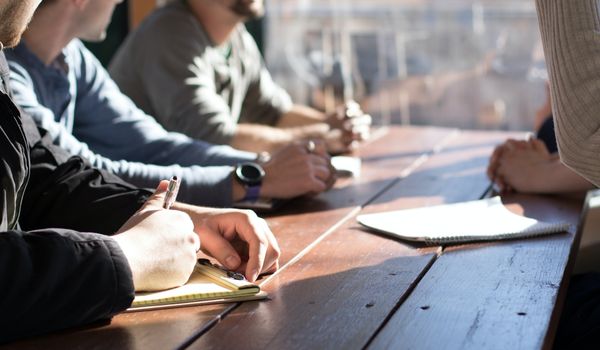 If you do speak Dutch in addition to English, then you can also check out these three companies.
The American Express office in the Netherlands has invested a lot of time and effort to make its workplace great for employees. In fact, it is one listed in the Top Employer Institute. The office is just a stone's throw from the Ajax stadium near Bijlmer ArenA. There are currently 7 roles in Amsterdam, including some customer service roles. If you feel like handling complex issues via calls and emails that require patience, diligence, and a growth mindset, this could be the role for you.
Saxo is a Danish investment bank specializing in online trading. If you are interested in financial markets, check out Saxo bank, it has 10 jobs in Amsterdam, including customer service roles. The Saxo office is in Amsterdam's financial district, in the busy Amsterdam Zuid, which has excellent transport links.
Aramex is a leading global logistical and transportation company for which supply chain management is key to its success. With services such as freight forwarding, domestic transportation, and international express shipping, it quickly became a worldwide brand. It offers warehousing, integrated logistics, information management solutions, and online shopping facilities. There are several roles in Schiphol Airport, including customer service. It has 13 positions at the time of writing, with customer service roles from junior to senior handling queries regarding operations and logistics.
In addition to applying directly to employers, it's always good to register with a recruitment agency, especially if you are planning to relocate. A recruiter will help you prepare for interviews and give you helpful advice you wouldn't get from the HR at an employer. If they have been working with the employer for a while, they will benefit from knowing what the interview process might be like. Abroad Experience Recruiters who work with a range of Dutch-based companies and have a range of customer service roles available, typically requiring a European language. Some positions require a bachelor's degree in a relevant field and between 1 and 3 years of work experience. If you don't see anything on the AER site that appeals, then you submit your CV, and they will get back to you.
If you are fluent in reading and writing English, this could be the next step in your professional journey. There are great opportunities and a range of roles to cover multiple languages. Why not find out more or register today? There is nothing to lose. Come join a big ex-pat team.