Becoming an expat literally means receiving a clean slate to create your life from scratch and redefine your identity. It's a chance to expand horizons and gain new, exciting experiences, but – as many of us can confirm – changing countries is not always smooth sailing.
Let's take a look at those who decided on the move this year and are now facing the ultimate challenge. 2020 started off promisingly, yet who expected such a turn of events? Nowadays moving to the Netherlands, not only comes with the standard challenges. Newcomers are expected to settle in their work teams using only video conferencing and make friends while maintaining a 1.5-meter distance. Not to mention, how challenging it is to build intimate connections. All of which can take a toll on expat mental health.
Expat Republic met up with psychologist Taiya Korchinski (TLK Psychological Services), specializing in expat mental health, to learn more about how expats are coping in these challenging times.
When did you move to the Netherlands?
I've been in the Netherlands now for four years. I'm an expat myself – originally from Canada, and I came to the Netherlands on what was supposed to be a three-month adventure… I ended up building a life here and falling in love with the country and client-centered therapy.
So, what exactly is your profession?
I work with the expat community and help them sort out their mental health issues, but also help them manage issues related to being an expat, being from somewhere else, and trying to make that work.
You've been an expat yourself – could you tell us – what are some of the problems you struggled with in the beginning?
When I first came to the Netherlands, one of my biggest challenges was making connections within the Dutch community. I had a thriving group of internationals around me from various backgrounds. I found that very warm, welcoming and safe – but, at the same time, it was very difficult to make lasting connections within the expat community, because people are constantly "coming and going". Finding that stability was something I struggled the most with.
We currently find ourselves amidst the corona crisis – how are expats coping with this situation?
I try to avoid blanket statements – but generally, what I have seen, particularly amongst my clients is that a lot of expats are handling this really well. Shocking I know, I think that comes from the adaptability that is required to make it work in a different country and of course having a support system in place. We – expats – are used to connecting with friends and family digitally. I know for myself – for the past four years, that's how I stayed in touch with my parents, friends, and family. The only thing that's changed is that now I'm skyping with people who live a couple of streets away from me rather than only those who live a few thousand kilometers.
The group of expats who are struggling now are the newcomers. That's because they haven't had the opportunity to build that structure around themselves here. A lot of people have shown up amidst this pandemic and have just been doing remote work, without getting to know people from their office, or finding the café in their neighborhood where they can meet friends. I think that's been a challenge for them – to be away from home and their network in such uncertain times. Uncertainty is fear-inducing for most of us.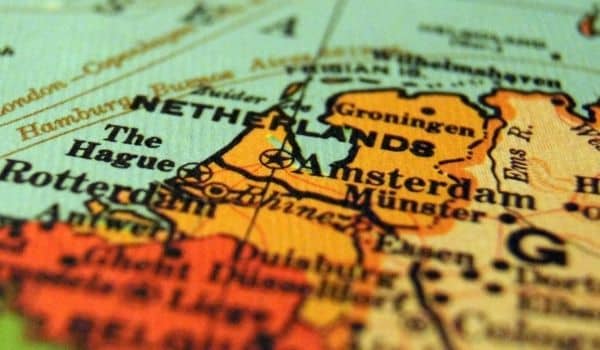 What would be your advice for someone who has "just arrived" to the Netherlands?
These expats are dealing with all the regular challenges newcomers face, along with additional barriers resulting from the pandemic. I advise this expat group to find security, safety, and comfort wherever they can for the sake of mental health. And, for a lot of people, this means connecting with friends back home, maintaining those relationships, being extra friendly to the person at Albert Heijn, so you can have a bit of extra-human contact – but, more importantly recognizing that there's nothing wrong in outsourcing your needs. As a mental health professional, I have been a primary support person for many people who have recently relocated to the Netherlands. It's ok to ask for support- you don't need to have a diagnosable health issue to see a therapist.
What about relationships – how have they been impacted by COVID-19?
There are two ways that the pandemic has affected relationships: you have people who are deciding to isolate together at home, and those who are separated. That's two completely different scenarios and many possible outcomes. Those living with their partner experience a lot of very intense time together without much personal space (both physically and mentally). Their relationship becomes a "pressure cooker", in some cases bringing out the absolute best, and in others – the absolute worst. It's just not possible to "be on your best behavior" for half a year. This situation has also allowed people to get to know their partners in a new way – I believe that's always a good thing but it doesn't necessarily mean that the relationship will or should continue.
For those living with their partners throughout this pandemic, there is no distraction from the issues in their relationship. These times are an opportunity to take a deep look at what's happening there and make decisions whether you want to invest the time and energy to make the necessary repairs.
Apart from the pandemic issues, what else do expat couples struggle with?
It's interesting when partners from two different cultural backgrounds try to make "it" work together. There's often quite some confusion arising from different understandings of certain terms. For example, I've observed couples in therapy whose main issue revolved around a single, misinterpreted concept like "romantic" or "conservative". These interpretations vary significantly when observed through different cultural lenses. So, it's really important to take the time to recognize the cultural difference and differences in understanding that may be at play in these types of relationships. I recommend determining these meanings together, having an open and honest conversation about expectations, and make sure everyone is on the same page.
Amsterdam is known for being tolerant – do you agree with that?
It's such a global city, that there are many communities you can either fit into or create on your own. For many people, the Netherlands represents the freedom to be yourself. And – maybe be your true self for the very first time. Regardless of where you're coming from, you can come to the Netherlands as a member of the LGBTQ+ community and find others who resonate with you – not something that can be done everywhere. Here, you are invited to do a lot of self-exploration – it's not about coming with the goal "I'm going to come out", per se but "I'm coming to the Netherlands to figure it out or in some cases to live my truth".
Is it necessary to go fully Dutch? Is it a place where expats can bring their culture and traditions?
I would never recommend to someone that they give up their culture. What I have noticed is that Dutch culture very open to receiving others. I always encourage my clients to live their life as themselves – because we are kidding ourselves if we think we are going to assimilate or "become Dutch". Sure, I'm personally more direct than I was when I moved here, but I'm not any less Canadian. I think people can grow and expand in their identity, and the Netherlands is tolerant of that. Some Dutch people may of course not have as much exposure to the international community, but I include many Dutch people in my cultural traditions and holidays – they are always very curious and happy to be there.
Do you have any tips for expats to connect with locals?
It really depends on where you are located in the Netherlands. If you are living in a smaller center, the connections may be harder to come by especially if you are focused on finding fellow expats. I would advise you to become a member of the community, whether that be through volunteering, joining clubs, or just friendly to strangers and willing to have a conversation. I just started saying "hi" to everyone in my building, but it did take me a year to burst out of my "expat exclusive bubble".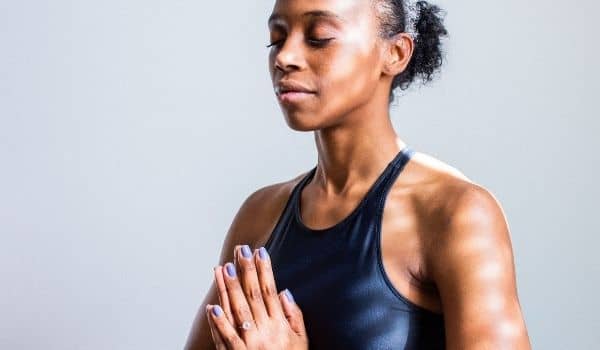 There has been a lot of talk about burnouts over the past years. How can we safeguard ourselves?
Firstly there is something that needs to be mentioned here – in order to safeguard ourselves we need to first acknowledge who this can affect. The idea that burnout is exclusively reserved for middle-aged workers is completely false. It may show up in that population more, but it doesn't mean that young people can't experience it. In terms of safeguarding, it's important to take a critical look at how you build your self-esteem. We often see that people have based their identity and their value around their career and success. That can be difficult, certainly within the expat community as people come here and struggle to find work within their profession or work long hours and don't get the appreciation they deserve or expect – often related to the cultural lens we see praise through. It really helps when we can feel important and appreciated at home or in the community. Being able to set strong boundaries is also important, as well as disengaging from work after hours.
I checked out your TLK Psychological Services website – you have online services available, as well as regular consultations, correct?
Yes, that's right. We try to be as flexible as we can towards clients. We do various types of therapy, primarily the client-centered approach and design treatment plans to meet our clients' needs. Individual therapy, couple's therapy. There's also digital therapy, which has been really beneficial not only due to the pandemic but also for those expats who travel.
TLK Psychological Services have three centers, located in Amsterdam, The Hague, and Alkmaar – they also arranged digital consultations. If you are in need of expat mental health services, visit their website for more information or via email and phone: +31 (0)6 100 106 64
Interview conducted & transcribed by Michelle Prygiel