As Europe continues to open up, keeping COVID-19 safely in the rearview mirror, the lasting legacy of the pandemic may very well lie in the way we work. When businesses sent their employees home in March, some harsh realities about remote work culture took shape. It became more obvious than ever that remote work was going to be an immediate, and lasting, reality.
Some experts have deemed work from home as a "new normal". These days,  the parameters of Zoom replace the physical walls of the meeting room. This may be a welcome relief to some – those who don't care much for commuting or superfluous office chit chat  – but to others, the prospect may be intimidating and inconvenient.
These feelings can come from many places, however, one thing is extremely important for successful remote work and, thus, to suppress them – it must be done from a place with a culture and infrastructure conducive for it. Luckily, the Netherlands is just one of those places. Even before the pandemic, some 14% of the Dutch workforce worked outside of a physical location.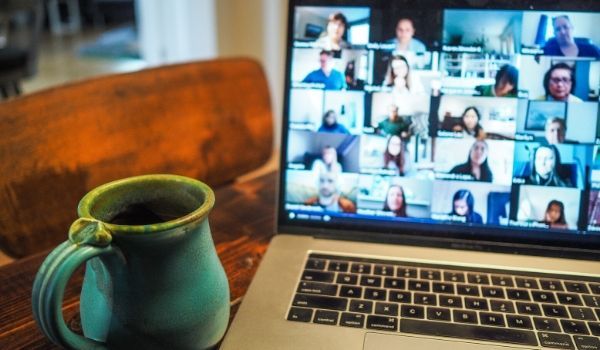 Why?
Well, the answer is threefold. Firstly, according to the University of Leiden psychology professor, Aukje Nauta, "values such as democracy and participation are deeply rooted in the Dutch working culture, so managers place more trust in their workers than elsewhere in the world".
Secondly, according to psychologist Bart Götte, "physical infrastructure is well developed, and public and commercial remote-working facilities are plentiful."
Finally, many other countries struggle with the unofficial work-related syndrome of presenteeism. The US and UK being perfect examples of cultures pressuring employees to "show up" at all costs. This translates into both cultural and technological disadvantages. With this mentality, less emphasis goes to strengthening the virtual office environment – whether inside the home or out.
Expanding the Virtual Office
In the Netherlands, some 1,1 million count themselves as self-employed. This had already "normalized" the idea of the virtual office. It has also been integral in transforming existing spaces, such as libraries, into more communal co-workspaces. Needless to say, there are also countless cafes and co-working spaces to provide choices in a preferred workspace. This headstart outlines the reorganizing effort for developing successful remote work environments of their own.
"I think that we will come out of this crisis more digitally literate, aware that many of us are capable of working remotely, with more autonomy, and perhaps an aspiration to become more independent," says Götte on the need to reorganize approaches and priorities.
Did you find a story about the Netherlands that you'd like to share with our audience? Why don't you shoot it over to our editor for consideration? Remember, though, NO FAKE NEWS!