The holiday season is on the horizon. It's time to plan your journey back home, where beloved family and friends await. You know how happy they will be to welcome you back. But imagine seeing the joy in their eyes grow even brighter when you gift them a slice of your Dutch life. What a heartwarming feeling! But what should you bring? We'll answer this question with 8 Dutch gift ideas for your nearest and dearest.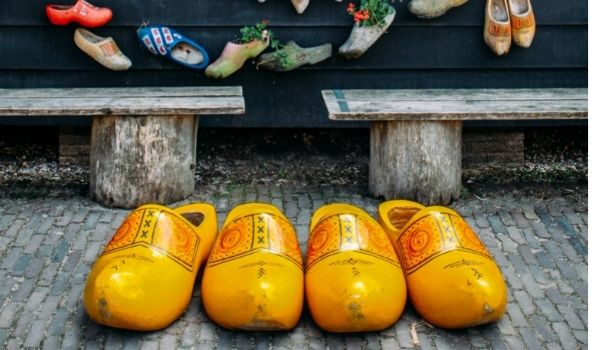 A Pair of Wooden Clogs
Bring home a charming symbol of Dutch heritage and ancient tradition. The traditional wooden shoe has deep roots in Dutch culture since the early 13th century. They were initially built as safety shoes for laborers.
You may not spot Dutchies click-clacking the clogs (or klompen) around the canals these days. But you can find the shoes anywhere in tourist shops. They are crafted from a single wood block and hand-painted with colorful designs. Your loved ones can use them for gardening, home decor, or as a fun conversation piece at themed gatherings.
Souvenir stores often feature this iconic footwear on keychains, magnets, or clothing. You can also opt for clog-shaped slippers. They may not protect your feet from sharp objects as clogs do, but they are certainly a cozy choice to keep your feet warm during cold seasons.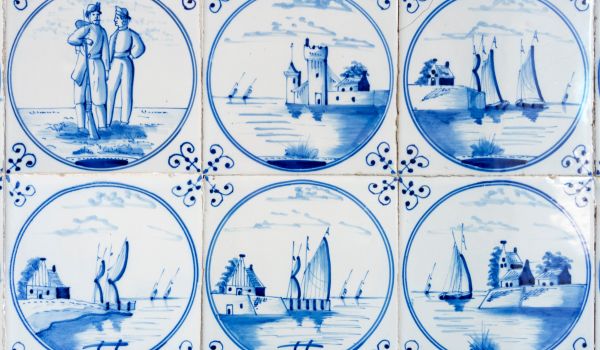 Delftware Ceramics
Here's another iconic symbol of the Netherlands, Delftware. This white and blue pottery is a must-consider when hunting for unique Dutch gift ideas. Like the name, Delftware comes from the city of Delft in South Holland. The hand-painted motifs often include charming scenes of windmills, floral patterns, and landscapes.
Delftware offers a wide range of choices, such as decorative tiles, vases, plates, and ornaments. It's an ideal gift for those who appreciate art, history, or simply want to add a touch of Dutch elegance to their homes.
The oldest delftware factory that still remains to this day is Royal Delft. Standing since 1653, they continue to create their pieces entirely by hand. But the world of Delftware extends far beyond Royal Delft's doors. You can find these artful treasures in workshops, webshops, specialty stores, and antique shops throughout Dutch cities.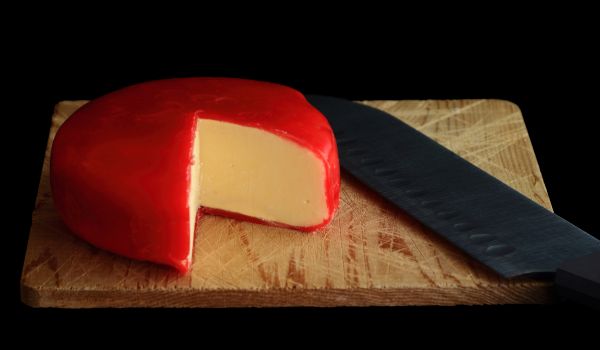 Gouda Cheese
Savor the taste of the Netherlands at home through their cheese. While Dutch cheese comes in a wide variety, Gouda is undeniably a top favorite for many. You might find them in your country, but the truly exceptional ones are tucked away in the Netherlands.
Surprise people with the generous wheels of Gouda. Wrap them up, tuck them into your suitcase, and your delectable Christmas present is good to go. Your loved ones are bound to relish the rich essence of Dutch gastronomy.
You can easily find Gouda cheese in almost any supermarket or cheese shop nationwide. Of course, there is also the internationally famous Gouda Cheese Market as well. And if you're short on time, even the airport is littered with them. What a convenience and one of the most popular Dutch gift ideas!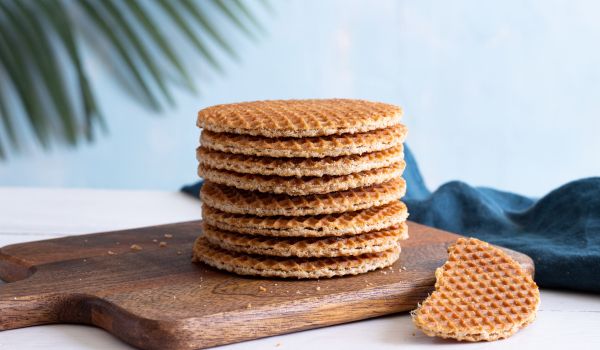 Stroopwafels
Want to express your unending love to your friends and family? Delight them with the sweet essence of your heart through stroopwafels. Don't let them miss out on the sheer joy of these thin waffle cookies filled with gooey caramel-like syrup.
Stroopwafels are a culinary staple in the Netherlands, readily available in supermarkets, street markets, and from street vendors. But Daelmans Stroopwafels stands out as a top choice among the many options. With a tradition spanning since 1094, they've faithfully maintained their secret recipe.
Daelmans offers a wide range of stroopwafels in various sizes and flavors. From the timeless classic to chocolate, honey, and even mini to jumbo sizes. Are you thinking of bringing Stroopwafels home as a gift? That's an excellent idea! Daelmans provides them with various gift tins and sets for all occasions: Christmas, Mother's Day, and birthdays. You can even get personalized packages for that extra special touch.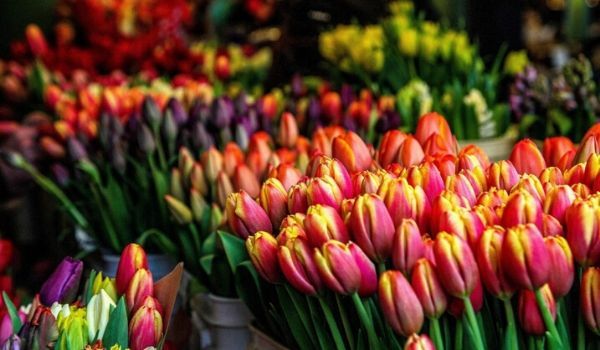 Flower Bulbs
If your family members are gardening enthusiasts or flower lovers, Dutch flower bulbs on their hands will make their hearts bloom. Head over to Amsterdam's Bloemenmark or Aalsmer's epic Royal FloraHolland. Not only will you discover beautiful presents but also experience the most vibrant and fragrant place in the city.
Tulips, geraniums, bougainvillea, and many other flowers await you there. You can get them in bouquets, single flowers, or as bulbs. Opting for bulbs makes transportation a breeze, allowing you to nurture and watch them flourish in your garden.
Always do research before grabbing your flower bulbs. Pay attention to climate differences and, of course, custom regulations. Keep in mind that some countries have restrictions on the entry of foreign plants.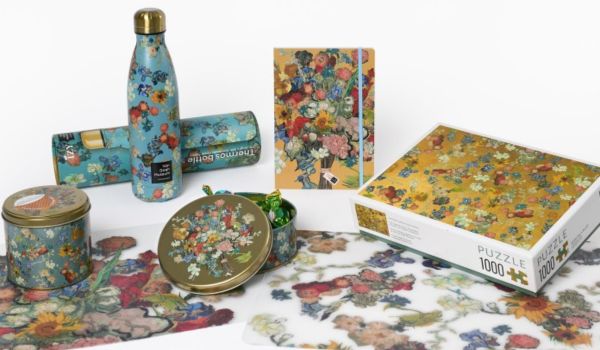 Van Gogh-Inspired Items
Is there an art enthusiast within your circle? Then a Van Gogh merchandise will be the perfect Dutch gift! Picture how content they will be to have the "Starry Night" imitation decorating their living space. It will bring a touch of the legend's timeless genius into their lives.
The Van Gogh Museum in Amsterdam is a treasure trove of Van Gogh-inspired items. Their offerings include bags, cups, home decor items, clothing, and many more. There's something for everyone, so pick one of your favorites!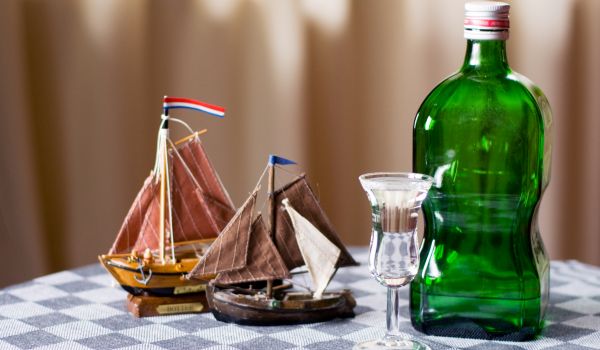 Jenever
Jenever, or Dutch gin, is a pure essence of Dutch heritage and craftsmanship. Its unique blend of malt wine, juniper berries, and botanicals sets it apart from your average gin. This strong spirit is a suitable present for those who enjoy sipping a fine liquor.
There are two types of Jenever: Oude (old) and Jonge (young). Oude offers a malty, smooth, aromatic taste, while jonge presents a lighter, more neutral flavor, ideal for mixing in cocktails.
Explore well-stocked liquor stores or online options to get your hands on Jenever. Prioritize renowned distilleries and trusted brands to ensure the quality and authenticity of your chosen bottle.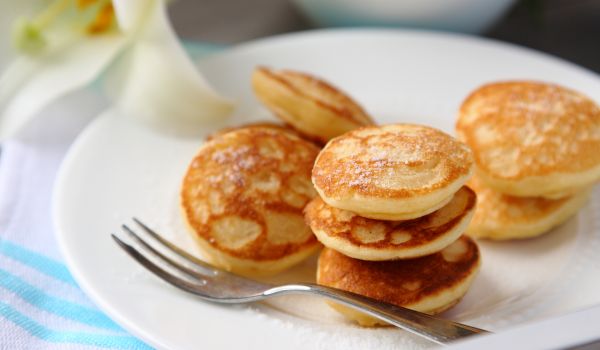 Poffertjes pan
A poffertjes pan can be an ideal present for those who enjoy cooking. These pans are crafted with small, shallow holes explicitly designed for the mini pancakes.
When finding a quality poffertjes pan, explore Dutch kitchenware stores, local markets, or even online retailers. They come in various sizes, materials, and designs. Go for those made from durable materials like cast iron for a lasting quality.
Find poffertjes recipes online, and your loved ones can make these delicious Dutch treats in their own kitchens.
There you have it, a selection of Dutch gift ideas to cater to all tastes. Got art geeks, foodies, plant enthusiasts, or booze lovers among your friends and family? You can now handpick presents that suit their unique interests. But these ideas are not the limit. You will find abundant Dutch souvenir options if you visit any tourist shops in the country. From mugs, miniatures, and magnets to stylish clothing, you won't have any problem finding goodies that please just about anyone.