The Netherlands is home to an abundance of markets. Record-breaking markets: the world's largest floral market, Europe's biggest indoor market, it's all right here. Whether you're a foodie or love sifting for a bargain, there is something for everyone at these best markets in the Netherlands.
Most towns have their own recreational street market. They tend to run once or twice a week and are often held in the centre of town. Other markets are more niche, selling only flowers, antiques, cheese, or second-hand clothes.
Recreational Markets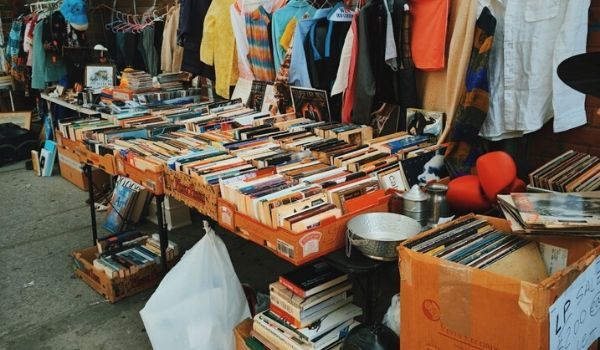 With over 2000 stalls, this buzzing marketplace boasts the title of Europe's largest indoor market. Weave your way between Turkish rugs, mounds of spices, second-hand clothing, local produce, and even furniture. Hungry? There are over 60 mouth-watering international food stalls to choose from.
Open: Saturday and Sunday
This is one of Europe's largest street markets and has been running since 1905. Here, you can find everything, from fruit and vegetables to clothing, from fish to jewelry and even textiles and leather goods. Whether you are after a bargain or just interested in window shopping, Albert Cuypmarkt is a must-see for anyone visiting Amsterdam.
Open: Monday to Saturday
One of Europe's largest multicultural markets. A real one-stop-shop. Around 500 stalls offer everything from exotic fruit, baklava, and antiques, to computing goods, fabrics and shoes. Open rain, hail, or shine, thousands of people flock to Haagse Markt each week. Whether you're after a new place to do your weekly shopping or just like to be amid the market hustle and bustle, this place is definitely worth checking out.
Open: Monday, Wednesday, Friday and Saturday
De Markt – Delft
A hot spot for antiques and authentic Delftware pottery. If you're after a vintage candlestick or an unknown painting, then stop by for a browse. On Thursday it's mainly antiques and all things vintage, on Saturday a book market is added.
Open: Thursday and Saturday from April to October
De Markt – Leiden
One of Holland's most delightful markets. It is the place to be on a Saturday morning, strolling around the canal-side stalls. Full of flowers and clothing but especially food. Come with an empty stomach and treat yourself to a deliciously sweet stroopwafel, a piece of Dutch cheese, or even a traditional herring sandwich.
Open: Saturday
Rotterdam Street Market – Rotterdam
Rotterdam's main street market takes place near the Blaak underground station. Over 400 stalls overflow with fresh produce, flowers, electronics, clothes, fabrics, and accessories. Not to mention the delicious freshly prepared street food. Rub shoulders with the multi-cultural locals going about their weekly shopping and immerse yourself in the makeshift market laneways.
Open: Tuesday and Saturday
A monthly market that offers local producers and designers the chance to show off their wares. A friendly atmosphere full of unique, quirky, and organic products. You can enjoy good food, live music, and even a massage between your browsing. A great place for the family.
Open: Every 3rd Sunday of the month
Flowers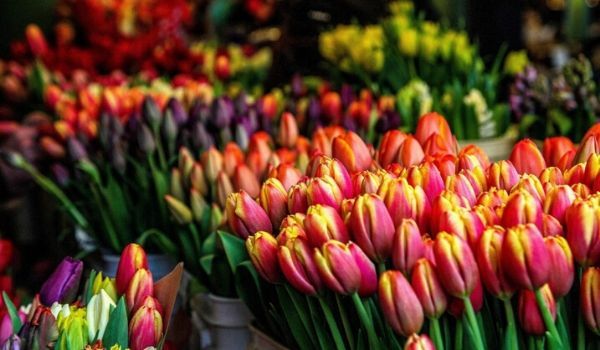 The Flora Holland flower auction is the world's largest flower market. Around 20 million blooms of all shapes, colours, and sizes are purchased daily. It must be pointed out, however, that visitors are not allowed to get up close and personal with the flowers. Instead, they must observe the action from the viewing platforms above.
Open: Monday to Friday
Bloemenmarkt – Amsterdam
Bloemenmarkt is Amsterdam's floating flower market. Blooms bob up and down along the Singel canal onboard a series of barges. This floating attraction sells everything from vacuum-packed bulbs to cannabis seeds as well as the obvious abundance of tulips. Even if you don't want to buy anything, the greenhouse-style structures are a beautiful place for a stroll.
Open: Everyday
Bloemenmarkt – Utrecht
Brighten up your Saturday morning with a stroll through Utrecht's flower market at Janskerkhof plaza. The square transforms into a blanket of blossoms. If you're looking to add a bit of colour to your apartment, this is the spot for you. With a wealth of fresh flowers at bargain prices, you're bound to find the perfect bunch.
Open: Saturday
Leeuwarden Flower Market – Leeuwarden
The longest market in the Netherlands. Every year, on Ascension Day, the street becomes a sea of colourful flowers as far as the eye can see. Leeuwarden has over 200 flower and plant stalls. Each year around 30,000 people visit the market, many leaving with bags, buckets, and even trollies full of various blooms.
Open: Ascension Day
Food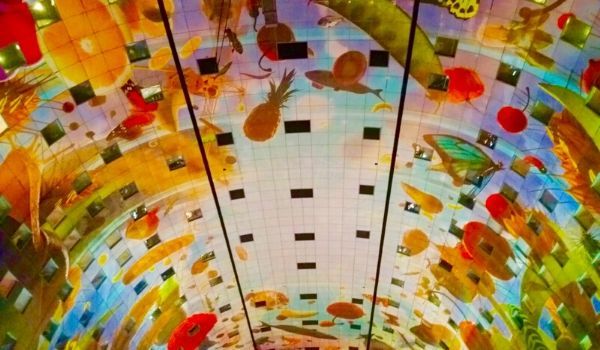 The largest cheese market in the Netherlands. It has been running for over 300 years and is open from April to September. Traditionally dressed "cheese porters" carry wheels of cheese to and from a weigh house, where it is weighed and sampled according to traditional methods. While nowadays it is more of a show for visitors and less for corporate cheese dealers, it's still worth checking out.
Open: Friday mornings and some Tuesday evenings from April to September
Taking the shape of a large arch, Markthal is home to over 100 mainly food-related stalls. It has international restaurants, fruit and vegetable stands, as well as fresh fish and flowers. The interior features one of the world's largest artworks: "Horn of Plenty". The artwork is dotted with windows belonging to the luxury apartments on the building's exterior.
Open: Every day
This hip and happening food market opened in 2014 in a newly renovated tram depot. The convivial loft-like space is perfect for savouring a variety of international cuisine from over 20 different stalls. Whether you feel like Vietnamese, Greek, dumplings, or Mexican, just order and grab a spot at one of the central communal benches.
Open: Every day
Flea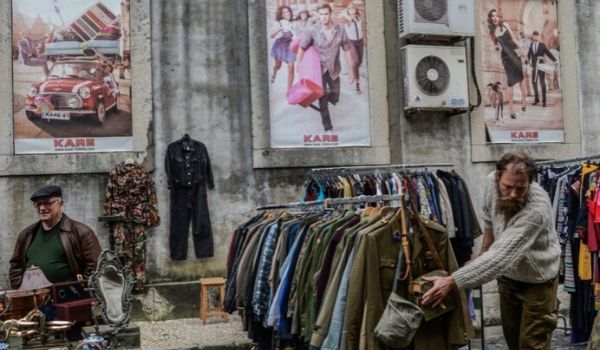 With over 600 stalls, IJ-Hallen is not only one of Europe's but also one of the world's largest flea markets. This monthly market takes place inside two giant warehouses but usually spills out onto the streets as well. Packed with unique vintage and second-hand goods, one seller's "trash" might very well be your treasure. Scramble among the racks and find yourself a pre-loved bargain.
Open: One weekend a month, check website for dates
The place to go for vintage clothes, old records, cameras, and sunglasses. It is the oldest flea market in the Netherlands, running for over 130 years. Rummage around boxes of old books, strum a vintage guitar and try a pair of dated Prada shades. If you're hungry after all the bargain hunting, check out one of the food vans.
Open: Every day except Sunday