Once you have set your heart on following an MBA, your next question might be about the investment it will cost, both financially and in hours. Fortunately, several options to get (partial) funding, like loans and scholarships exist. One option that candidates don't always consider but can be mutually beneficial, is receiving the financial or hours/leave support from employers. In this article, we hope to provide you with some strong arguments to help convince your employer to do just that and help fund your MBA.
But first, it is important to know if your company has specific policies on covering study cost (or study leave) and more particular, in funding your MBA. So, start with by digging into your company's policies before you approach your manager.
Once you understand what your company has on offer, you need to have a clear idea of what it actually is that you are asking for. Would you like financial funding, or would you be looking to negotiate extra leave? Or maybe a combination of both?
Once you know in which direction you are heading, you need to spend a serious amount of time preparing your request. Your employer needs to have a clear view on what's in it for them instead of how it would only benefit you. You should look at it as a sales pitch and get your arguments right to "sell" your proposal.
Most part-time MBA degrees have been created to suit your work schedule, some being set up over weekends, while others are offered in blocks. Blended or Hybrid options are also becoming increasingly popular. However, if you want to convince your employer to invest in your MBA, you will most probably need stronger arguments than simply "it won't affect my schedule".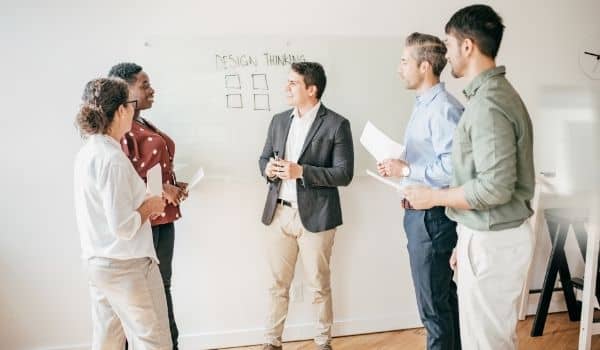 An MBA Is About Practice-Oriented Assignments
When looking for an MBA, focus on how practice-oriented it is. Employers will appreciate the fact that they can gain from the knowledge you are acquiring from day 1. The more practice-oriented it is, the more the company will benefit.
One of the best ways to ensure long-term benefits for your employer is to check the method of assessments implemented by the school. Assignments, for example, have proven to be more efficient than exams in ensuring long-term embedding of knowledge in the brain. In addition, assignments have also shown to be very advantageous to companies, as you can immediately apply what you have learned to real-life challenges for your company, and this on an array of courses throughout your MBA journey.
The Executive MBA program at Maastricht School of Management (MSM) (one of the top MBA programs in the Netherlands) is a program in which exams are replaced by individual assignments. For the strategy course, for example, students can use the assignments to analyze, and comment on their company's strategy by reviewing the vision/mission, current corporate and business strategy, and looking into ways to improve. Or, for the course on Change Management, students could be asked to focus on a particular change needed within their company and suggest how to achieve this, by taking on the project through a change management plan. Also, MSM's Online MBA is all about practice-oriented assignments based on real-life business cases.
Learning From Other Experienced Professionals
Since most MBA programs require at least 3-5 years of working experience and often consist of a diverse range of participants, you will have the opportunity to learn from professionals working in other sectors and with different job backgrounds. Based on the MBA program of your choice, you might even share the classroom with participants coming from different cultures.
Working and learning together with experienced professionals from various backgrounds will help you to gain perspective on how things are done in different industries, at different levels, and within different cultures. This will certainly provide you with new insights into how to handle things in your own organization. You will acquire a fresh look on old topics, and you will be stimulated and challenged to go beyond the beaten path.
The Executive MBA at MSM typically consists of about 30 students coming from all corners of the world. With an average working experience of 13 years, and with most courses including group assignments, students are constantly learning from one another. This contributes to an increased awareness to cultural differences, growth in self-awareness, and improved management of group dynamics.
Depending on the MBA program, company visits, guest lectures and simulation games might also be part of the program. These will not only help you to get a more practical feel for the course topic, but also to see how other companies handle a specific situation related to the course. This will give you more insight into different processes or strategies, which you can directly apply to your own company's practice.
Dedicating Your Final Project to Your Company
Most MBA's require a final project to close off the program. Depending on the program, you might have different options for your thesis. Some of these options could allow you to fully dedicate the content of this final project to your organization, either by a more theoretical in-depth research or on a more practical element by conducting a consulting project or developing a business plan.
Instead of hiring a consultant for this, your company will benefit from your in-depth understanding of the company, as well as your newly gained MBA knowledge, which will be directed in a very concentrated way for the company.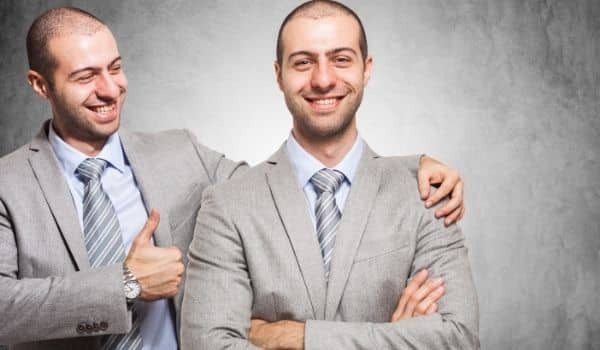 Know Your Own Value
As important as it is to show the contribution of your MBA to your employer, it is of equal importance to show your own value to the company. Make sure to demonstrate your achievements in the company so far. This does not mean your personal accomplishments, like promotions, but actual contributions to company goals. Did you contribute to generating revenue or to save costs? Did you optimize business processes or develop clear procedures? Highlight projects which you successfully completed, and which positively impacted the performance of your company.
Then make the link to the MBA you wish to follow and how the curriculum, the teaching approach and class composition will increase your impact even further.
Corporate Discount Opportunities
Finally, something worth mentioning to your company is that some MBA providers might offer special corporate discounts for companies that would send two or more high potentials to do them. This might not be as strong an argument as the ones mentioned above, but could still be interesting to look into. Especially if you know that there would be more potential MBA candidates among your colleagues.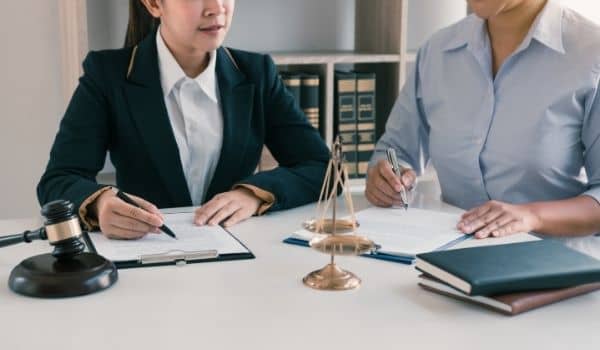 What Does Your Employer Ask In Return?
Once you succeed in convincing your employer to (partially) sponsor your MBA financially and/or with additional study leave, make sure to understand what they require in return. It is quite common that you have to sign a contract in which your employer asks for a certain level of loyalty, in the form of a required number of years working to the company after graduating from your MBA.
After all, the company will be making a significant investment in you and it makes sense to expect some return on it. Before accepting the sponsorship offer, you should decide for yourself if the terms are feasible for you and if you are prepared to commit.
MSM offers its MBA program in three formats to accommodate the needs of its participants. You can choose the full-time MBA, the part-time Executive MBA or the part-time Online MBA. All three variants follow the same curriculum and share the same international accreditations. MSM's MBA programs are characterized by the international learning environment and the practice-oriented approach. For more information, visit: www.msm.nl/mba