So, after moving to the Netherlands, you've decided to invest in the stock market. And no wonder the finance bug bit you. This is a country of financial innovation! After all, this is the place where the very concept originated!
Dutch markets in corporate securities emerged as early as 1609. The Netherlands' residents have long since found the stock market brings many benefits. It can give them control of their financial destiny, supplementing other income. It can offer the potential to earn dividends or an average annualized return, among other possibilities. You could also enjoy such perks.
But no opportunity is without risk. The stock market can be volatile, so returns are never guaranteed. To reach your financial goals, you must identify the market's most promising companies. Easier said than done. That's where brokers come in.
Not any old broker, though. You could have such an expert invest for you, but this puts you completely out of control. But that's the opposite of why many people want to invest in the first place! In recent years though, digital technologies have revolutionized this relationship.
In its most basic terms, the definition of an online broker is a trading provider. They offer access to a digital platform to help their clients buy, sell, and trade stocks. Online brokerage firms can empower you to invest while retaining complete control. You can access your account at any time and even on your cell phone. But there is so much more to it than that. Need help to become a market mogul? Confused about where to start with online brokers? Here is a selection of the best online brokers for internationals in the Netherlands.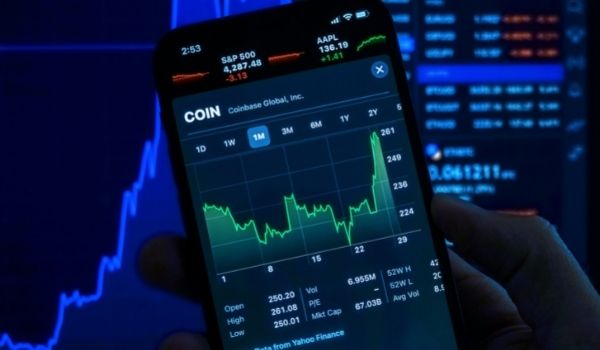 eToro is an international social trading and multi-asset brokerage company. It focuses on providing financial and copy trading services, like forex and crypto. As well as its base in Israel, eToro has registered offices in Cyprus, the UK, the US, and Australia. For expats, it helps that it comes in various languages and will also likely be available in your home country.
It has free stock and ETF trading, seamless account opening and social trading. As such, it is one of the great online brokers for beginners in the Netherlands and beyond. Furthermore, eToro has various educational tools available to help you grow in confidence. These include a trading platform tutorial, educational videos, and even a demo account.
Please note 74% of retail investor accounts lose money when trading CFDs with this provider. You should consider whether you can afford to take the high risk of losing your money.
Revolut is another international financial technology company that offers banking services. Headquartered in London, it has provided brokerage services since 2019. Internationals looking to further make money can open a free account via its en-NL app.
Revolut's platform offers free stock trading (though conditions apply) without inactivity fees. Yet only US shares and cryptocurrencies are available for trading. You should also note it does not host popular asset classes like mutual funds, options or bonds
.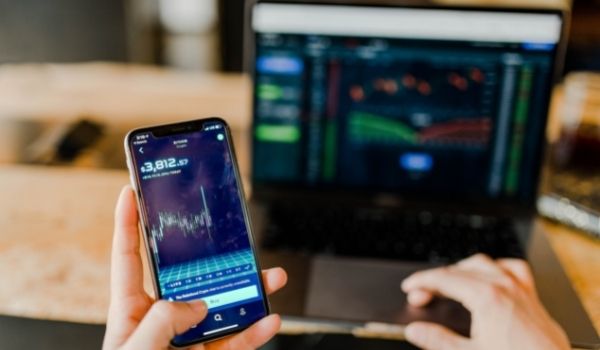 Are you looking to branch beyond the realms of traditional share-trading? Coinbase is for you. The American company operates a cryptocurrency exchange platform. This includes a brokerage service named Coinbase Prime.
The integrated solution provides secure custody and an advanced trading platform. You can store and trade your crypto coins on the service for free. Its exchange software also insures your assets. This protects them in the event of a security breach. But note, the vendor does deduct a monthly fee based on the number of trades that occurred.
Regulated by top-tier regulators, Degiro offers market-low fees in all asset classes. It is a German-Dutch discount broker, established in 2008. Its early success attracted a merger with flatexDEGIRO Bank in early 2021. This created the biggest organization of its kind in Europe. It is an online, execution-focused broker with its own banking license.
Its web and mobile trading platforms are well-designed and easy to use. But be aware forex or crypto trading are not available. And the platform does not support credit/debit card deposits. Its app supports various languages – but users can only access the local language. For example, if you register from Amsterdam, your platform language will be Dutch. This may be an issue for expats yet to pick up much Nederlands.
Rabobank customers know that it can be hard to find an English translation for their basic services. Its extra services are even more elusive. As such, it depends on how much you trust your web browser's translation extension. If that's a lot, Rabo Zelf Beleggen [roughly, Rabo Investing Yourself] is one of the online brokers in the Netherlands. And from a historic name in the finance sector!
Rabobank has been trading since 1895. So, it has a reputation for reliability other firms on this list can't match. So, you may feel more comfortable backing the ETFs, bonds, shares and funds on Rabo's platform. This 'reliability' comes at a price, though. Zelf Beleggen's offer is low compared to other brokers. And its costs for almost all forms of investing are higher than with other brokers.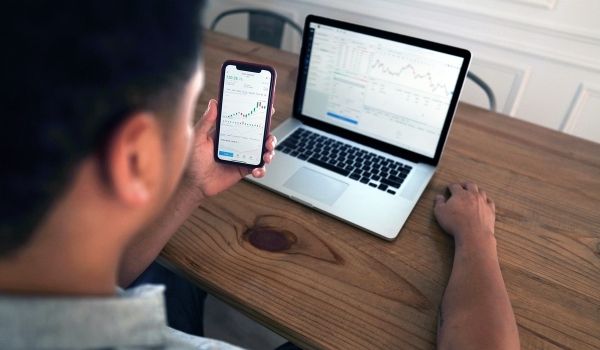 Interactive Brokers is a multinational brokerage firm. It is the largest electronic trading platform in the US by daily average revenue trades. It stretches far beyond America, though. Traders looking for broad market access, like internationals, will find it ideal.
The company brokers stocks, options, futures, EFPs, futures options, forex, bonds, and funds. It offers low trading fees and industry-leading margin rates. Its mobile trading platform includes many tools to help beginners gain know-how. These include an extensive chatbot function. Interactive Brokers is available in English.
If you are an expat with more knowledge of Portuguese than Dutch or English, you may want to give Passfolio a look. It has a distinct focus on Brazilian customers, with content often in Portuguese. Launched in 2018, it offers global zero-commission stockbroking. It has attractive fees, as trading in all assets is free of charge above a trade value of $5.
The exception is crypto, while most withdrawal options also carry a fee. Its education offering is small. The platform does feature some high-quality educational articles and a YouTube channel. But its market updates are only in Portuguese.
Founded in 2004, Trading 212 is a London headquartered CFD broker. The global operation also allows clients to trade stocks and ETFs free of charge. There are no fees for deposit, withdrawal or inactivity. The platform is available in English, while accounts are quick and easy to open.
Its mobile trading platform is welcoming for beginners. It has well-tuned search, alert and order functions. It also offers extensive education tools. And text and video tutorials can help you use the trading platforms or coach you on the basics of trading.
So, there we have it—seven online brokers operating in the Netherlands who could help you start your journey to stock success. But even with online brokers, you must note again; no investment is risk-free. If you are not comfortable judging these on your own, you should seek out a financial advisor. Please see Expat Republic's financial services page for more information on that.