"It is not the critic who counts; it's not the man who points out how the strongman stumbles; or where the doer of deeds could have done them better. The credit belongs to the man who is actually in the arena, whose face is marred by dust and sweat and blood; who strives valiantly; who errs; who comes up short again and again; who spends himself in a worthy cause; who at the best knows, in the end, the triumph of high achievement, and who at the worst, if he fails, at least he fails daring greatly…" – Theodore Roosevelt, 26th President of the USA
Congratulations, you did it! You've taken a huge leap of faith. New job, new career, new city, new country, new culture, new life, new life "style". But now what? How do you take all the pieces of your new life, personally and professionally, and make them fit into a discernible jigsaw puzzle without going completely nuts?
My name is Mark Hodson. 15 years ago I moved to Amsterdam to open my own restaurant. I moved 9,000 miles away from my home in Los Angeles to a foreign country where I didn't speak the language and only knew one person. Opening my restaurant was merely half the battle. Transitioning into my new life abroad and fitting into my new environment was the other. And that half… I surely wasn't prepared for it.
And just maybe at this very moment, you might be going through this too. I mean, obviously, you've got your job thing down. Right? Your company wouldn't have sent you halfway around the world and provided you with a place to live if they didn't think you had the skills, aptitude, and chops to do an amazing job abroad. But then… There's that word again… Abroad.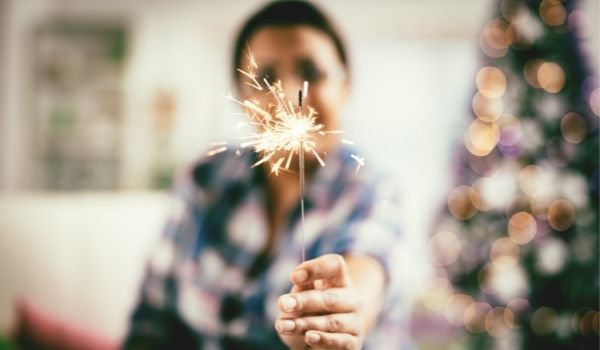 A Sparkling Life
As a Life Coach and as a Transition Coach, I can help you adjust smoothly to your new environment and assimilate effortlessly into the Dutch culture. As a Spiritual Coach, I can help you put all the pieces of the puzzle together… Intuitively, instinctually, and skillfully, so that your new life abroad sparkles like the most picturesque postcard you've ever seen.
It starts with reimagining and redefining yourself within the context of your new environment and within the confines of the cafe culture that is The Netherlands. I don't care where you grew up, went to school, church, or college. Or even where your last job was. Very little can prepare you for the Dutch way of life. And that's totally cool. No one expects you to fit in straight away. But you've already taken a huge step towards totally changing your life by moving. So why not take one more step and allow me to help you gain the clarity, confidence, and extra momentum that you might just need to make this new adventure even more amazing.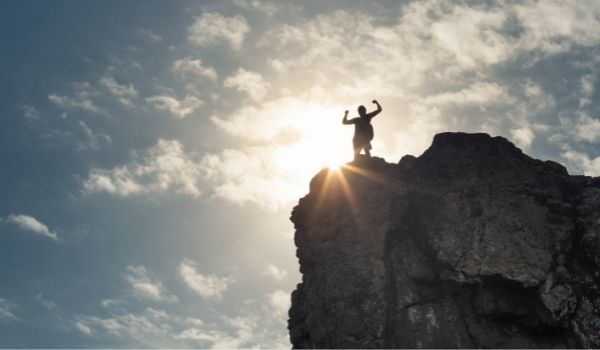 Substance & Significance
Jobwise, you've obviously already achieved a high level of personal success. Now it's time to move from success to significance.
The human soul doesn't want to be advised, fixed, or saved. It simply wants to be witnessed – to be seen, heard, companioned exactly as it is.
As a coach, when we make that kind of deep bow to the soul of a struggling person… to one of our clients… it's that respect to the individual… respect "for" the individual… that reinforces the soul's healing resources. The only resources that can truly help the client make it through and move forward.
Coaching is about helping our clients stretch beyond their current capabilities. A new goal can seem daunting. You're seeing the challenge through the eyes of who you are now, rather than the person you will "grow to be" in the process of working toward this goal. It is our duty as coaches to remind our clients that by taking the process step by step, you will indeed gain the needed skills and grow into the person you need to be in order to succeed with this goal.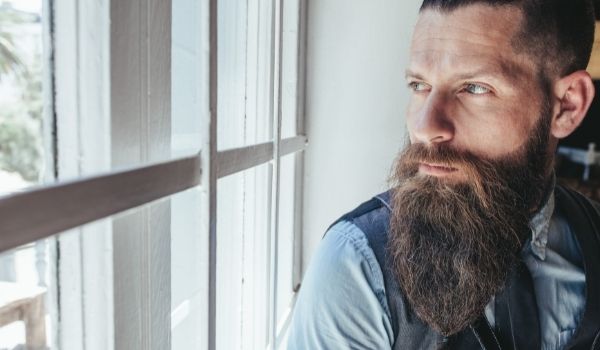 My Process
I opened my restaurant in 2007 and it ran smashingly until 2010 when the economy took a severe nosedive. Over 100 bars and restaurants went out of business in the city of Amsterdam alone. Luckily, I sold mine right before things went completely askew and I got out, for the most part, unscathed. But the restaurant was done and that was that. This was just one more thing I was now going to have to learn how to deal with.
And for me, the real "ah-ha" moment, the real embracing of my significance, came after I got to Amsterdam and after I really started reexamining what I thought about myself. And why I thought about what I thought about myself. I realized that I needed to reimagine myself. I needed to redefine myself. And, not to get all Tony Robbins on you, but I needed to reinvent myself, too. Sure, I had already summoned up the courage to take that leap of faith, get the hell out of LA, and start a new career in a new country. But now it was time to put all the pieces together. It was time to discover the very best version of myself.
And that's precisely what my program and I are prepared to turn you into. The very best version of you, completely unafraid to enter the arena!
As the British writer C.S. Lewis said, "You can't go back and change the beginning. But you can start where you are. And change the ending."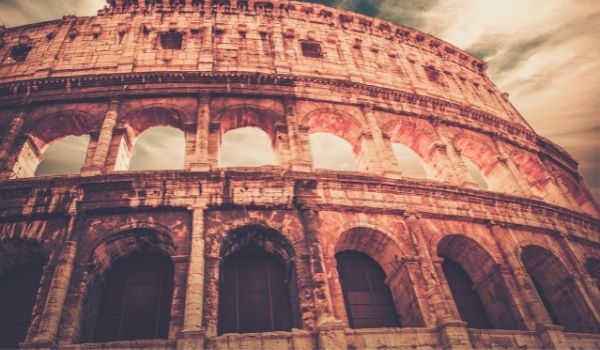 Stepping Into the Arena
I mean, here's the thing about discovering your passion and discovering the very best version of you. The Kick-Ass version of you…
1. To find your passion in life you've got to first become familiar with yourself
Step into the arena…
2. You need to know what drives you, what you're naturally good at, and what you're willing to fight for.
Step into the arena…
3. What do you genuinely enjoy? What inspires you, what excites you, what scares you, what makes you pee your pants?
Step into the arena…
4. What do you pretend to like? What do you truly suck at? And what lies are you telling yourself about your skills, and about your natural talents, about your natural abilities, and about your gifts? What are you really made of?
Step into the goddamn arena already!
I'll meet you there!
About Mark
In 2020 I was ICF sanctioned through The Life Purpose Institute of Southern California as a Life Coach and as a Spiritual Coach. I received my Master's Degree in Modern Applied Psychology from Aberdeen University in Scotland in 2019. And I am currently working on my Master's Degree in Clinical Psychology at Pepperdine University here in Southern California. To learn more about who I am, what I do, and my approach to coaching, please visit my website.
So pop on over, take a look around, fill out a brief email questionnaire, and let's talk. You've already taken a huge step towards totally changing your life by moving to The Netherlands and starting a new job and/or a new career. So why not take one more step and allow me to help you discover the very best version of yourself… The Kick-Ass Version yourself.
The Kick-Ass Version of me is waiting to meet the Kick-Ass Version of you!
Cheers, my friends…