Employers love the Netherlands and love the country's highly skilled and productive workforce. But the Netherlands is also an open economy, and internationals are in hot demand. We've put together a list of ten companies hiring expats here, from Amsterdam to Eindhoven and everywhere in between. If any of these companies are on your dream job bucket list in the Netherlands and you are looking for a leg up against the competition, consider an Expat Academy visit. Expat Academy's team of professionals are specialize in providing clarity and support in your job search.
153 new foreign companies set up shop in Amsterdam alone last year, according to the city's local government. These firms created more than 4,000 jobs in the Dutch capital, adding to the 241,000 people already employed by foreign companies there. Outside Amsterdam, another 4,000 jobs were added by foreign companies, according to government figures.
The government expects the influx of foreign firms to continue, especially as Britain prepares to leave the European Union. Currently, the government's Invest in Holland network is in talks with more than 250 companies preparing to make a Brexit-related move.
All of this is good news for internationals seeking employment, especially as many of these companies displaced by Brexit will be looking for English-speaking workers. But job searchers needn't wait for Britain's departure when a multitude of firms are already on a hiring spree.
Liberty Global is a multinational telecommunications firm with operations in six countries. In the Netherlands, it partly owns Vodafone, Ziggo, which provides mobile and broadband services to four million customers.
The company is always on the lookout for fresh talent and is currently looking to fill more than 50 positions in and around Amsterdam, from network engineers to business analysts. What's more, Liberty Global was voted the fifth most desirable company to work for in the UK in a 2017 LinkedIn survey.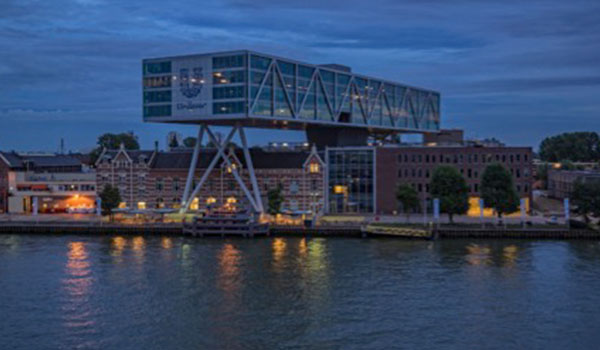 Owning more than 400 brands of food, beverages, cleaning products, beauty, and personal care products, Unilever is an international titan and Europe's seventh most valuable company. It's also headquartered in Rotterdam and hires several hundred new workers every month, a portion of those in the Netherlands.
At the time of writing, the company is hiring for marketing, human resources, and research and development roles in Rotterdam.
One of the world's largest oil companies and a stalwart of US oil city Houston, Shell is wholly owned by Royal Dutch Shell. Even in modern eco-conscious times, the company has been steadily hiring worldwide and is right now advertising 40 jobs in the Netherlands, many based in The Hague.
As the firm has expanded into the realms of clean energy and biofuels, the range of jobs on offer is diverse. From carbon policy advisors to geophysicists, wind specialists and legal experts, the energy giant regularly add to its roster of more than 11,000 Dutch-based staff.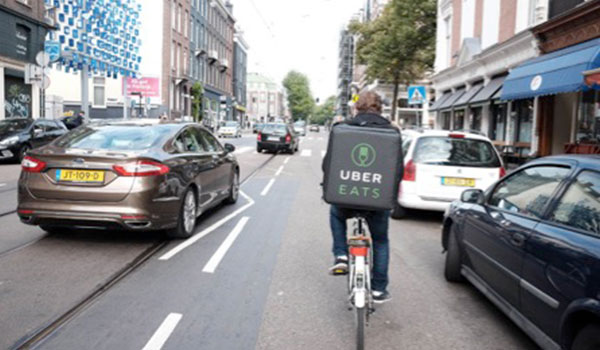 The bane of yellow cab drivers everywhere, Silicon Valley-based Uber has operations in nearly 800 metropolitan areas worldwide, and the Netherlands is no different. However, as well as hiring drivers and bike-riding students to deliver food in Amsterdam, the company's EMEA headquarters has been located in Amsterdam since 2017.
Right now Uber is hiring 77 people in the Dutch capital, among them sales managers, accountants, product designers, and app engineers. Those with a second language are in luck too, as many of these roles require skilled French, German, and Polish speakers.
Though headquartered in Amsterdam, travelers worldwide have used booking.com to search, compare and book accommodation in 228 countries and territories worldwide. Back in the Amsterdam office, the smooth running of the site depends on a multinational team of customer service and tech experts.
180 jobs are currently open in the Netherlands, with plenty requiring a foreign language.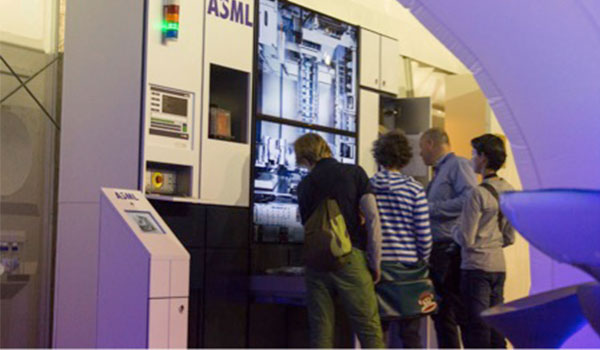 ASML is a leading supplier of machines that make semiconductor chips and is based in Veldhoven, near the tech hub of Eindhoven. The company employs a whopping 13,000 staff of 102 nationalities at Veldhoven and further north in Delft. Furthermore, internationals make up such a high percentage of ASML's staff that the company offers help with relocation, including temporary housing, moving services for furniture, and a relocation budget to cover the move.
211 jobs are currently open at ASML in the Netherlands, the bulk of them in the design and engineering fields.
Dutch multinational TomTom was one of the first companies to bring satellite navigation to the market in 2004 and has since branched out into providing mapping for self-driving cars and real-time traffic information.
TomTom is presently looking to fill 37 positions in Amsterdam and Eindhoven. The company is crying out for programmers, and for internationals fresh from college, TomTom regularly hires interns.
Never heard of Gemalto? You've definitely used their products. Headquartered in Amsterdam, Gemalto is the world's largest manufacturer of SIM cards and has also led the field in Near Field Communications technology, contactless bank cards, e-passports, and other smart card technologies. When you check onto the train in the Netherlands with your OV Chipkaart, you're checking in with Gemalto technology.
Though not currently advertising for employees in the Netherlands, Gemalto regularly hires graduates and interns as well as tech experts of all stripes.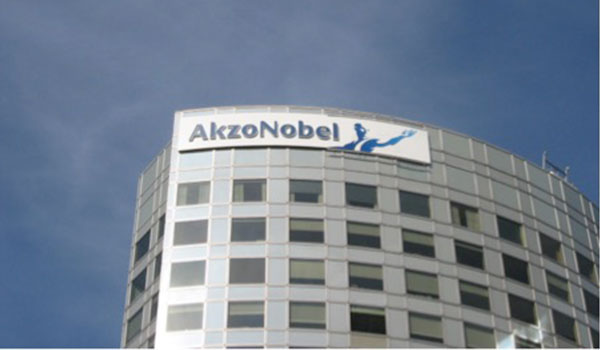 Paint and coatings giant AkzoNobel is another Dutch multinational whose reach extends worldwide. If you've ever painted your house with Dulux paint, had your car resprayed with Sikkens, or your shiny alloy wheels powder coated with Interpon, then you've come across AkzoNobel's products. The industrial giant also produces industrial chemicals, chlorination agents, and salt.
For job-seeking internationals, there is a wealth of job opportunities at AkzoNobel, in Amsterdam as well as Arnhem, Sassenheim, and Ammerzoden. Researchers, data scientists, and safety specialists are currently in demand, and as with Gemalto, the company hires interns.
Multilingual recruitment site Undutchables offer jobs in administration, customer service, sales, marketing, logistics, IT, HR, finance, and executive-level management. The organization has hooked internationals up with more than 1700 jobs since 2015.
The jobs offered here are varied, and the company's advertising is of all sizes. One thing they all have in common though is that they're looking to boost their skilled international workforce.
With such a multitude of jobs on offer here in the Netherlands, internationals need not look far for an opportunity. Your next career move might be right here on your doorstep, so get out there and get looking!
Get that Dream Job in The Netherlands
Tired of doing the same boring job day in day out? Want to finally skyrocket (or change) your career? Recently moved for love? Never fear, Expat Republic is here!
Inquire about our Career Buster service where we help Internationals make the jump they've always wanted to make!