Built on an economy that encourages innovation, with new start-ups popping up every day, it's no wonder that expat entrepreneurs and business owners in the Netherlands continue to entice.
We spoke to Margot Heesakker-Heintz and Laurens den Ouden from Business.gov.nl to compile this general checklist for new business owners in the Netherlands. Business.gov.nl is the official government website for non-Dutch speaking entrepreneurs, who want to do business with or in the Netherlands and offers practical, step-by-step information on how to be one of the many business owners in the Netherlands.
Whether you're a freelancer working from home, or dream of running your own herring stand, here's what you need to know before your business starts operating.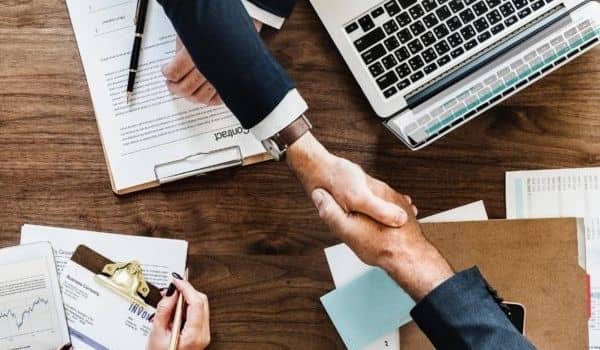 Start By Watching This Webinar
This free webinar by Business.gov.nl is a great visual tool and will answer any questions you have about starting a business in the Netherlands. From learning which permits you need, to what taxes you can expect to pay, the webinar is aimed at entrepreneurs who want to move their business to the Netherlands or start a business there.
"It consists of 4 parts. The first part of the webinar is all about immigration and also the different possibilities and requirements that are required," says Laurens. "It's available for free on the website and is available at any time."
"The second part is also very interesting because it helps you to choose a trade name and tells you about registering," says Margot.
"The third part is all about taxations, so which taxes you'll be faced with as an entrepreneur. The 4th part is more about why the Netherlands is such a great place to come to live and work."
How Business.gov.nl Can Help Expats
The foreign waters of the Dutch Government can be tricky to navigate when you first get here – from official websites only offering information in Dutch, to confusing rules and catch 22's. Business.gov.nl is the expert at clearing the fog and creating informative and clear content for non-Dutch speaking expats.
The website joins the forces of a team of editors from different governments (including the Chamber of Commerce, Immigration and Naturalisation Service and Dutch Tax and Customs Administration) in order to create clear and informative content for business owners in the Netherlands. The website acts as a central information hub from the government for foreign entrepreneurs. The content they create is easy to understand and connects the dots between government agencies and expat entrepreneurs.
What you need to check off before you're in business
Check that you're legally allowed to open a business in the Netherlands
It may seem obvious, but the first step is checking whether you fulfill the conditions for staying in the Netherlands and that you're legally allowed to start a business here. "If you're an EU citizen then you can just start your business, just like if you were from the Netherlands," says Margot. "If you're from outside the EU then you have to get a resident permit."
For more information check the Coming to the Netherlands section of Business.gov.nl.
Define your business
It's important to sit down and figure out which specific business conditions apply to your situation and your goals for your business. "You don't need a business plan when you register," says Margot. "The staff at the Chamber of Commerce will tell you that it's important to write one, however, if only to get funding for your plans."
"On Business.gov.nl there are also some tips and some templates that can help you with creating your business plan," says Laurens.
Select your legal form
The legal form of your company determines such issues as liability and tax obligations. All new business owners in the Netherlands, including self-employed professionals and freelancers, are required to choose between a number of legal forms and can't operate without deciding on one. When deciding on a legal structure for your business there are a few considerations that should be taken into account.
"It's always a good idea if you're unsure to go and talk to the Chamber of Commerce because they have a lot of skilled people who can tell you just about everything you need to think of and everything you need to know," says Margot. "If you're undecided on which legal form you should take, or if the advantages and disadvantages of each are not exactly clear to you, then they can help you see what applies to your situation so that you can make a well-informed choice.
Select a business name
For your business to be registered in the Commercial Register, you'll be required to choose a trade name. "There are a number of requirements your name must meet, such as being unique", says Laurens. "The staff at the KvK will be able to give you good tips when choosing a name."
Don't underestimate the power of a good business name. Take the time to really think about what would be a good fit. Other things to keep in mind are that you can't use special symbols such as ()?!*/ and that you can't be misleading, for example by using the word 'accountant' if you aren't one. In this webinar video, you can hear more about choosing a good trade name.
"Your name has to be an advertisement for your business," says Margot. "Ask people around you which name you should choose because they definitely can have good ideas that you wouldn't think of yourself. The Chamber of Commerce also has the commercial register and can check for you if you have a unique name"
Register with the Dutch Commercial Register and Dutch Tax Administration
All new businesses in the Netherlands are required to register with the Dutch Commercial Register at the Chamber of Commerce. To make things easier, the Chamber of Commerce will also issue your VAT-number, and complete your registration at the Dutch Tax Administration for you.
You can make an appointment online here and are required to fill out as much of the registration form as you can prior to your appointment. For the appointment, you'll need to bring the 50 euro registration fee, a valid form of identification, your business name and some knowledge of what type of business you'll be registering.
"The people who work here have a lot of experience and they can give you very good pointers," says Margot. "I know because I registered myself a couple of years ago and they just think of everything. When you're just starting your business and you're new at it then you're bound to forget stuff, so it's wonderful to have people to help guide you."
Find a location
If you plan to set up your business at a particular location, you'll need to make sure your choice of location is in line with the municipal zoning plan. The zoning plan details rules on how a certain plot of land or are can be used, however, it's possible to ask the municipality to change the zoning plan.
"You can also have a business in your own home," says Margot. "If you're a sole trader or freelance then you can work from your home, that's no problem." However, if you plan to work from home, you'll still need to report this to your local municipality.
Set up your business accounts
When you have a business in the Netherlands, it's legally required that you keep business-related records for at least 7 years. This includes documents such as cash register accounts, receipts, bank statements, invoices, and business correspondence.
Check whether you need insurance
The Dutch love their insurance. The residents know all too well that if you live in the Netherlands then you're required to take out health insurance. When starting a business, there are also several ways to insure your assets in the event of legal liability. "Business insurance isn't required, but there are certain insurances that are advised like taking out insurance for if you're ill or have an accident," says Margot. "You'll also have to build up your own pension fund and if you hire personnel, then of course you need to have all the legal insurances for them."
"On Business.gov.nl there's a special menu item about insurance," says Laurens. "You will be able to see all the different insurances for self-employed professionals with a lot of information on each one."