It has been a wild ride for cryptocurrency lately. From astronomical highs to a current bear market, cryptocurrency can be both a rewarding and frustrating endeavour. But, with all that said, as we look toward the future and economies shift into the digital space, digital currency rides the same waves as VR, AR, NFT, and even the inevitable Metaverse. So, even though you may be sceptical at first, we provided a quick guide on how to buy bitcoin in the Netherlands. Use it for reference, but when you're ready, of course!
In our research, eToro would be the best-regulated cryptocurrency broker available in the Netherlands*. Setting up your eToro account and trading takes only five minutes. You may have heard about eToro before. It is a wildly popular platform, and one is transparent in its fees. For a relatively low cost (10 USD – the minimum), potential investors can buy Bitcoin in the Netherlands with an eToro account.
*Cryptoasset investing is highly volatile and unregulated in some EU countries. No consumer protection. Tax on profits may apply.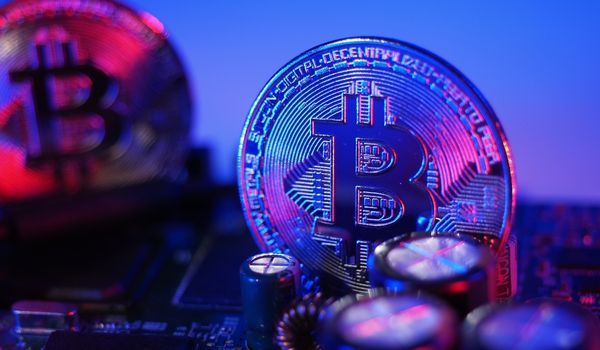 Why eToro?
Simple. eToro is officially registered with the Dutch Central Bank as a cryptocurrency service provider. It also is regulated by several agencies, including ASIC, FCA, CySEC, and SEC.
But eToro is not just for people wondering how to buy bitcoin in the Netherlands. It also includes stocks featured on the Amsterdam exchange and exchanges in the US, UK, France, Australia, and more. The platform also includes things like forex, commodities, and more.
How to Buy Bitcoin in the Netherlands
Simple enough. You've done this many times before. Follow the link and click "Join Now". You'll be asked standard questions like your preferred username and password. There will also be some identification questions, which leads to…
Step 2: Provide ID
ID verification is vital for other investors, the health of the platform, and your own peace of mind. Here you will need to upload a valid form of ID based on your country of residence. Of course, you're learning how to buy Bitcoin in the Netherlands, so you'll need to show your official affiliation with the country.
Step 3: Deposit Funds
Ok, you're all verified, and the account is open. Now deposit some funds and get to trading! Choose one of its various payment methods, and deposit around 48 euros (50 USD – the minimum) to start. Do keep in mind there is a small fee to deposit from non-USD accounts (.5%).
Step 4: Find Bitcoin
The cryptocurrency landscape is vast and intimidating. So if you don't know your dogecoins from your Shiba Inu's, stick to the tried and true. That will always be Bitcoin. So, when you're looking to invest in Bitcoin in the Netherlands, simply type out "Bitcoin" in the search box. Then, click "Trade" to buy in when it pops up.
Step 5: Buy, Buy, Buy
Now that you've found Bitcoin, it's time to buy. Find the box labeled "Amount". Next, click "Open Trade" with an amount of 10 USD minimum. Once that's done, your Bitcoin will enter your portfolio. They can now be sold at any time.
There it is! You're all set up with eToro and are ready to buy and sell bitcoin in the Netherlands. Though its appropriate for beginner and advanced traders, there are also some other platforms that could suit your needs. For those, make sure to read our list of the best online brokers for investment-minded internationals in the Netherlands.