As a native or near-native English speaker, who has found themselves in a foreign land, finding work can often be a struggle until you master the local language. Although English is spoken widely in the Netherlands, many jobs will require you to have a strong command of Dutch. And while many businesses in the Netherlands advertise English speaking jobs, their frequency can be less than ideal.
Of course, we are not saying that you shouldn't learn Dutch or any other language you so please. But, there is a successful and productive way you can put your English language proficiency to great use. By becoming an English teacher, suddenly your language skills are abilities rather than  hindrances.
At this point, you are probably thinking that it would be impossible for you to become a teacher. Maybe you didn't study teaching in university, or perhaps you have already spent a few decades on a different career path. These are no reasons to count yourself out. If you have ever dreamed of a career in English language teaching, we are here to tell you that it is never too late and the perfect solution is within your grasp at this very minute.
How to become an English language teacher
Teaching English to speakers of other languages is a highly rewarding way to use your language skills. In order to be able to travel almost anywhere in the world to teach English, all you need is a can-do attitude and a TEFL or TESOL certificate. Far from jargon, these groups of letters will open up a world of opportunities for you, even if you have had no formal teacher training.
There are several ways to go about attaining these qualifications. There are numerous schools and organisations that offer TEFL/TESOL qualifications. However, as with anything else, you get what you pay for. Some companies do offer cheap TEFL courses, but this should always make you ask a few questions before handing over, and possibly wasting, your money. When something seems too good to be true, more often than not, it is.
To guarantee a high-quality seal of approval on your qualification, CELTA is the English teaching diploma handed out by the University of Cambridge. It is possibly the most widely recognised and highly sought-after of these types of teaching diplomas.
Glossary of terms:
TEFL = Teaching English as a Foreign Language
TESOL = Teaching English to Speakers of Other Languages
CELTA = Cambridge Certificate in English Language Teaching to Adults
It might seem hard to imagine, but within a few short (yet intensive) weeks you can have an English teaching qualification from Cambridge. So, whether you are just starting out on the career ladder or would like a complete career change or career break, here's how CELTA training can offer the freedom to live out your teaching dreams:
See the world with your CELTA training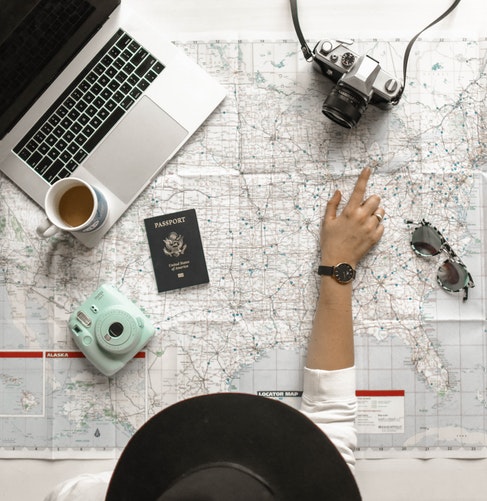 The sheer volume of countries globally that seek teachers of English as a second language is incredible. From China to Equador, English language teachers with CELTA qualifications are sought everywhere. Perhaps, you only want to travel as an English teacher for a few months of the year. If you attain your English language teacher training from a reputable institution that specialises in CELTA courses, many of them are proactively contacted by global language schools looking for summer teachers. Be it Greece or the Philippines, choose your destination and jet off for a summer teaching position.
Long-term job stability
For those of you who emigrated to the Netherlands due to economic instability in your home country, a stable job will be at the top of your priorities. Attaining an English language teaching certificate is something that you will have for the rest of your life. Whenever times become hard again, you will always have something to fall back on.
Institutions such as the British Language Training Centre in Amsterdam are an authorised Cambridge English exam centre that also offer dedicated teaching sessions and assistance with finding jobs as part of their CELTA courses. They estimate that most of their students are working as an English teacher within two to three months of becoming qualified.
Classroom vs Distance learning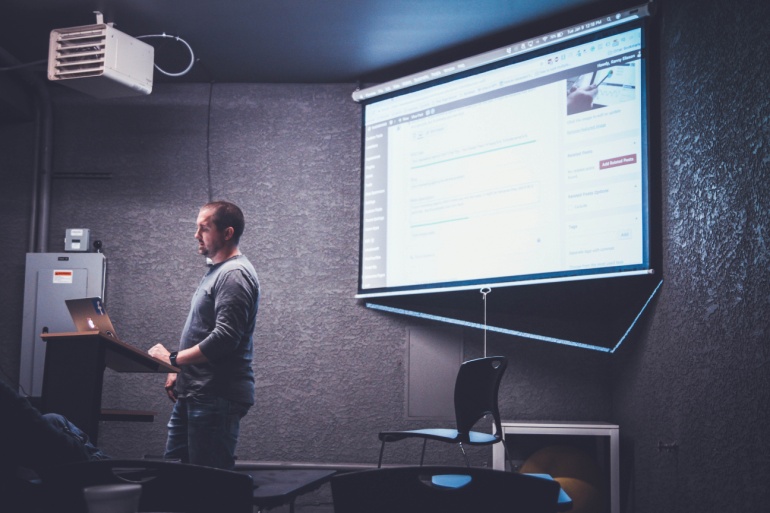 Due to the lower overheads involved, distance learning courses are usually offered by the cheaper organisations. And, while there is nothing wrong with distance learning in the greater scheme of things, a classroom environment makes more sense when training to be a teacher. Due to the nature of this qualification, the opportunity to gain some valuable experience standing in front of a class cannot be underestimated. Regardless of whether you are shy or not, practicing with real people in a face-to-face setting will give you much-needed confidence and experience. CELTA courses involve practicing teaching real classes and they provide continual evaluation to help you develop your style and your confidence.
Teaching the Dutch
Perhaps you would prefer to only travel the world when on vacation. Maybe you would like to have a stable and secure job close to home instead. If you are living in the Netherlands, you're in the perfect country for that also. While the Dutch may be some of the best non-native speakers of English around, they have been known to stumble as a nation over certain grammatical points. It is becoming increasingly common for Dutch people to take classes to improve their professional and business-level English, with many Dutch companies hiring CELTA teachers for staff language classes. If you are a native English speaker (or have native-like fluency), with a CELTA qualification, you could be that teacher.
Job satisfaction, career freedom and pay

A massively attractive aspect of attaining a qualification in teaching English as a second language to adults is that you have the freedom to plan your own working time. With this type of teacher training qualification under your belt, you can work in a school during daytime hours, or could instead offer evening classes. For complete control over your working life, you could even provide private, one-on-one lessons from your own home. With CELTA, you can organise your own time as you see fit. Generally speaking the pay is also interesting. As an English teacher you can generally earn between 20-55 euros per hour with the bulk of trainers earning on average 30-35 euros per hour. This is close to double the average salary in The Netherlands.
Possibly the best aspect of this type of career change is how quickly you can attain it. Once you have made the decision, within one month you can be a fully qualified CELTA teacher. Or, for a more gentle pace, a part-time CELTA course only takes about 12 weeks. For anyone who has ever dreamed of a rewarding career or who craves the freedom that comes from working for yourself, CELTA really could open a world of new and exciting opportunities.