Spanish cycling enthusiasts David Saiz and Ana Castán had an idea during the pandemic that allowed for Dutch bicycles to have a second life in their home country. By launching Quierounabici.eu, Saiz and Castán looked to bridge the gap of cheap bicycles in Spain as a result of the pandemic.
During the pandemic, bicycles saw a huge boom in demand as fear of public transport coupled with a lack of open establishments and team sports. As a result, Saiz and Castán imported some 130 bikes from the Netherlands to Spain last October. The bikes, all abandoned in the Netherlands, set the first collection of the flat road, gearless bikes to reach Quierounabici.eu. This summer, a second shipment is due to arrive. The first shipment found its way to Valladolid, Burgos, Valencia, and Madrid. The second shipment will add Logroño to the previous four cities.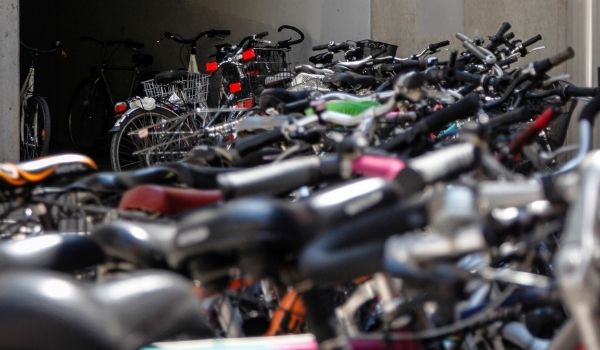 How Do You Collect Abandoned Bikes in the Netherlands?
In their research, Saiz and Castán found out that abandoned bikes are collected by their respective Dutch municipality. From there, a depot sells them to large-scale distributors. These depots sell a minimum of 100 bikes at a time, so Quierounabici.eu needed to match this number. Quierounabici.eu saw initial demand exceed expectation. 130 reservations were set with a €30 deposit. These bikes were then sold for €165.
Buy, Why Bring the Dutch Bicycles to Spain?
According to Saiz and Castán, there are many reasons to launch Quierounabici.eu. Of course, there is the encouragement of bicycle use. An activity that greatly increases urban beautification, as well as air quality and overall inhabitable space. But, Saiz and Castán also look to build community and engage with a circular economy with all the newfound Dutch bicycles in Spain.
Did you find a story about the Netherlands that you'd like to share with our audience? Why don't you shoot it over to our editor for consideration? Remember, though, NO FAKE NEWS!