It's a known fact that the Dutch love cycling. From a civilian to a wealthy politician, riding a bicycle is almost everyone's favorite mode of transport. With dedicated bike routes across the Netherlands, it is easy and safe for cyclists to ride even in areas with heavy traffic.
It's almost summertime and long, pleasant days await us ahead. This is the right time for nature lovers to hop on their bicycles and ride along some of the most picturesque areas the country has to offer. We have selected 10 of the most beautiful bike routes in the Netherlands ideal for a day trip in the arms of nature.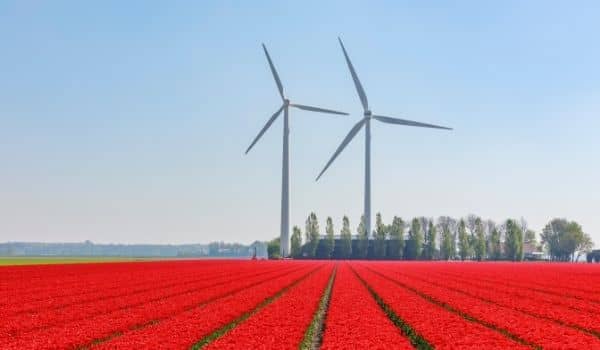 Keukenhof Tulip Fields
During the spring season in the Netherlands, a visit to the tulip fields is a must. The Keukenhof fields can be best explored on a bike, and there are various options available around the area for cyclists.
Keukenhof has four signed cycle routes, each with its own color. Each route covers a specific distance and takes you through mesmerizing landscapes and magical colors. You can also get to see some historical monuments on the tracks.
If you don't want to bring your own bike, you can rent a bike near the fields or even get on a tandem bike for two if you're visiting with your partner or friend.
There is also a guided tour available to give you some interesting information about the tulips and the area around it.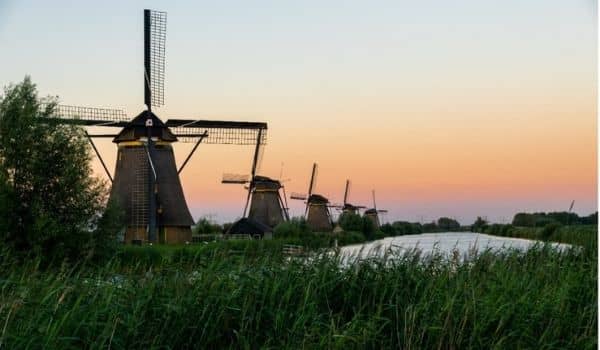 Kinderdijk
A UNESCO World Heritage site, Kinderdijk is a small village in South Holland known for its historic windmills and polders. Like any other landscape, it is another area that can be best enjoyed on a bike.
Kinderdijk is accessible from some nearby cities such as Rotterdam, Dordrecht, and Gouda. Like Keukenhof, it offers four-cycle routes with different colors. The green route starts from the information center and the souvenir shop where you can rent a bike. The routes are not marked for tourists but are easy to follow. All the routes have various shortcuts, which cyclists can use to change their path and turn back if they want to.
The main highlight is a line of 19 magnificent windmills that you get to see along the way.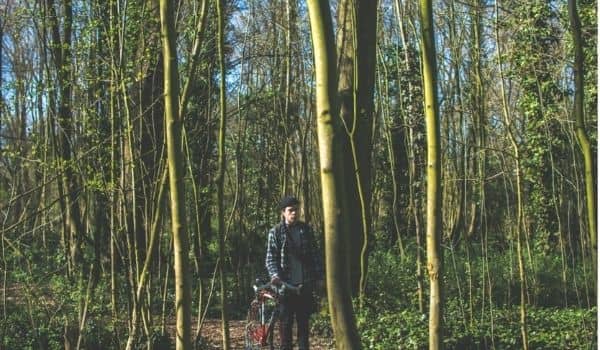 Amsterdamse Bos
Located to the south of Amsterdam, Amsterdamse Bos is a park area offering lush greenery, serene lakes, and tons of recreational activities. Nature enthusiasts living in Amsterdam find it a perfect place to escape the hustle-bustle of the city and enjoy a peaceful walk or bike ride.
To ride to the Bos, you can start from Amsterdam central station, biking alongside the Amstel river and halt on the way for a quick snack. Or you can start at any of the entrances to the park and continue along the green cycle trails.
You can rent bikes at the main entrance of the Bos at Amstelveenseweg.
Scheveningen
For beach-loving cyclists, Scheveningen is no less than a paradise. At only four kilometers from the Hague city center, the cycle routes along the Scheveningen beach offer a charming view of the North Sea. Here you can bike alongside the tranquil waters and take a break to enjoy the mesmerizing view of the sunset.
Several tourist attractions, forest trails, and the famous Holland Dune is also in the Scheveningen area.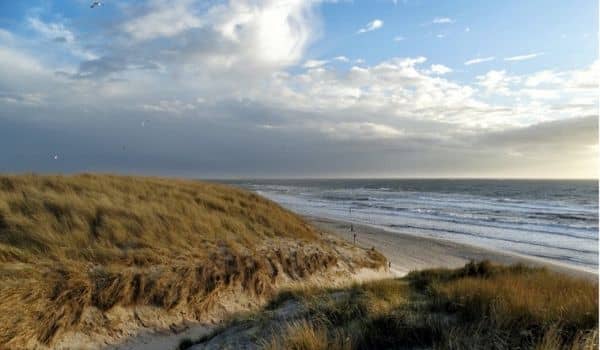 Texel Island
The largest of the North Sea's Wadden Islands, Texel is a perfect place to visit on a sunny day with some of the most beautiful bike routes in the Netherlands. Stretching over 140 kilometers of cycle routes, visitors can explore serene beaches, dunes, and beautiful villages.
There's an eight-kilometer MTB trail on the island for mountain bikers and sports enthusiasts which runs through De Dennen forest area and promises a magnificent view. You can also cycle on the beach using your mountain bike since the sand is unsuitable for a regular bicycle.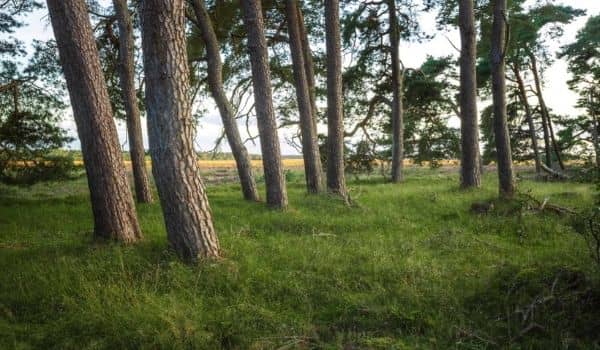 Hoge Veluwe National Park
Another popular destination for nature lovers is the Hoge Veluwe National Park, home to hundreds of wildlife species and much more to offer. Across 14000 acres, there are plenty of trails you can follow on your bicycle or walking. You can explore different types of forests, exquisite wildlife, and culture on the bike paths running over 40 kilometers.
The park also houses many historical monuments and museums and hosts many activities for its visitors throughout the year.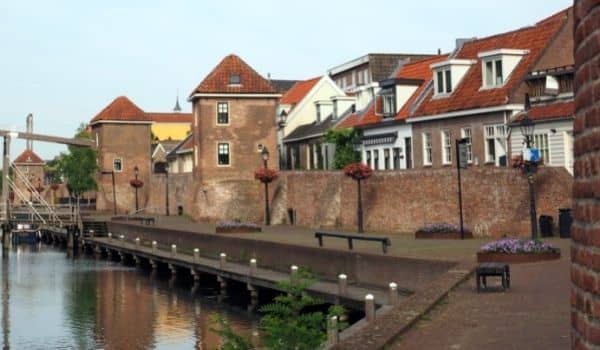 The New Dutch Waterline
Scenic landscapes, peaceful riverbanks, and impressive forts- cycling through the New Dutch Waterline has all this and much more to offer. Explore some great, historic cities like Vianen or Leerdam on the Waterwerken route or experience a unique cycling tour combined with good food. Each route has a special thing to offer and guarantees a memorable experience for cyclists and art admirers.
Bikers can bike at their leisure, absorb the splendor of various monuments, dikes, and forts, and take a relaxing coffee and snack break. There are also several guided tours organized for each of the routes.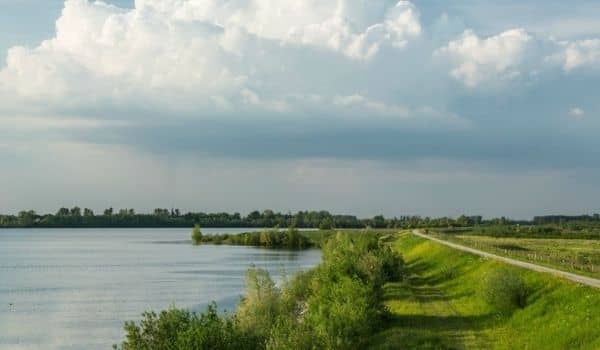 Maasvallei River Park
The Maasvallei River Park is a landscaped park overlooking the famous Maas River. It stretches along the Belgium-Netherlands border for over 40 kilometers. With a plethora of picturesque terrains and quiet villages, it's a much sought-after place for cyclists.
The park has an extensive bicycle route network, marked with accurate indications, and connected. There are various starting points from where you can start your ride and also charge your electric bikes using charging points located at multiple places.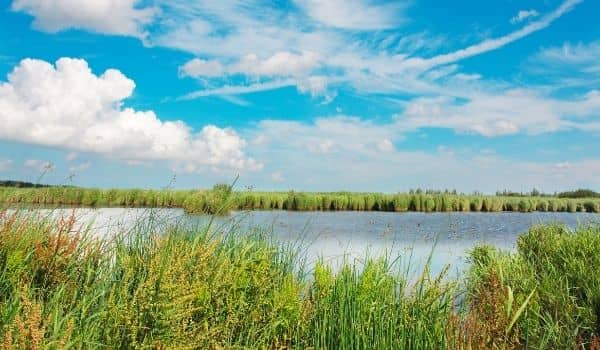 Lauwersmeer National Park
Located close to the cities Leeuwarden and Groningen, the Lauwersmeer National Park is a paradise for bird watchers. The park has different cycle routes. Cyclists can even watch various birds while they bike through the most scenic areas.
Apart from cycling, there are plenty of activities, such as swimming, sailing, fishing and watching stars.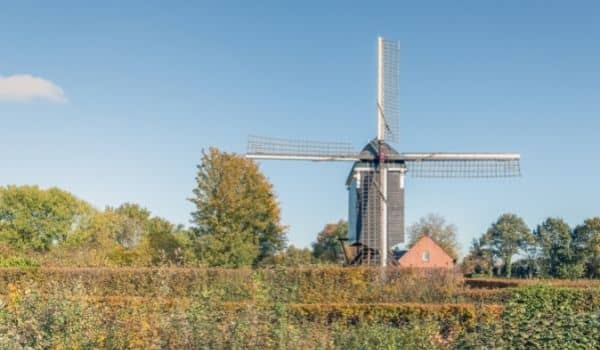 Zundert
In the Noord-Brabant province is the town Zundert, the birthplace of the famous painter Vincent van Gogh. For those who follow the works of the great artist, this place is a must-visit. The painter's first home, Vincent van Goghhuis, is now a museum and has plenty of his memories. It also serves as the route, which takes cyclists through the areas he took inspiration.
The area also offers various cycling routes stretching through picturesque landscapes and woods. You can get to explore the meadows which Van Gogh loved.
We hope to have made things easier for the next time you feel like stepping out of the house and going on a leisure bike tour. Hop on your cycle (or buy a bicycle if you don't have one yet) , grab your helmet (or do as the Dutch do, and don't wear one), and pedal along some of the most beautiful bike routes in the Netherlands. But remember, stay safe while biking, whether in Amsterdam or around the country.