Travel helps us connect to our environment. It can link us to essential services like health and education. It can enable us to build bridges and friendships with surrounding communities. And, of course, it can open up new working opportunities. This makes finding ways to get around a crucial step in settling in the Netherlands.
On arrival, you'll soon realize the Netherlands has an excellent public transport system. Wherever you need to go, you can get there in good time by train, bus, tram or ferry. At the same time, extensive cycle lanes make biking anywhere safe and enjoyable. But these options only get you so far. If you have a family or need to travel to many places on a flexible schedule, car ownership may be a better fit for you.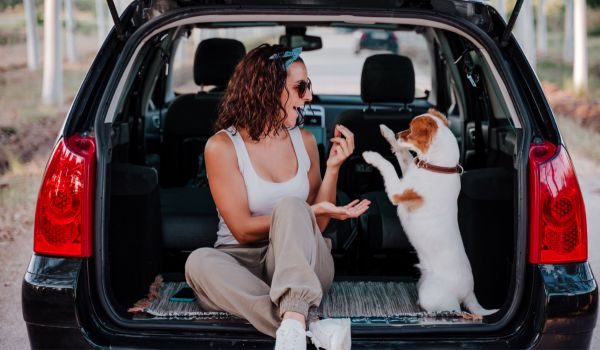 Getting Started
Of course, you should brush up on local motoring law before you do that. Remember that driving licenses from the EU and EFTA are valid until expiry. If you got yours outside that zone, your license is only valid on Dutch roads for six months. Either way, at some point, you will need to apply for a replacement from the Netherlands.
Once that's accounted for, where can you get your hands on a set of wheels? Only some employers will offer a company car. Some expats might think about transporting their car from their old homes. But this can be expensive – and if you're from the UK, leave you with a steering wheel on the 'wrong' side. If those options sound like non-starters to you, consider a second-hand vehicle. If you need to know where to start your search in the Netherlands, Expat Republic has got you covered!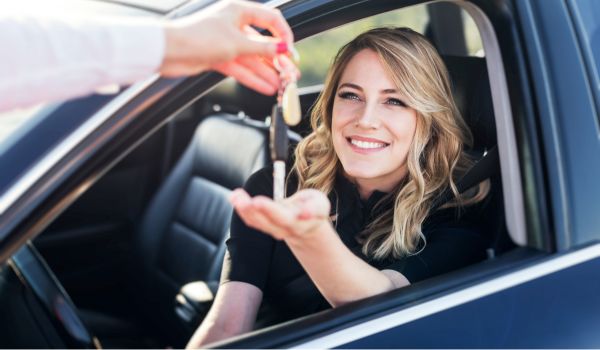 Classifieds for Cars in the Netherlands
Everyone has different criteria that matter most. Mileage, performance, sustainability, cost. Used well, classified ads can find a trusty automobile which applies to all these factors. Car dealers have profits to secure and bills to pay – ramping up costs. Classified sellers do not have these concerns. At the same time, owners with a new car on the way may be more open to haggling on the price of a vehicle they need to shift! This can help get you the keys to the car of your dreams for a cut price.
Internationals do need to be aware that they take care when buying cars from private sellers. As with any classified goods, you should view and test it before handing over your money. You should also view a car's history by running its plates through an auto-check website. But if all this sounds daunting, classified car web platforms can help do some of the work for you. This can make the experience of picking up a classified car cheaper and safer. Here are three online listings platforms to get you on the hunt for your new vehicle.
Also Read: Road Tax in the Netherlands: What is the Wegenbelasting?
Gaspedaal.nl
In the old days, buying cars from private sellers involved a lot of graft. You should keep an eagle eye on various newspapers for new listings. And you would also need to look for cars with a 'for sale' sign in the window. With Gaspedaal, those days are far behind.
The site has the most expensive record of listings in the Dutch market. Founded in 2007, Gaspedaal aims to give a complete overview of the Netherlands' car market. It has listings from 10,000 car companies and compiles private sellers from 40 other sites.
It is worth checking the reviews of the site on TrustPilot, though. 40% of Gaspedaal reviews are five stars; the same percentage is for single-star ratings. Criticisms include poor usability, slow search functions, and difficulty filtering results. Even so, many users are happy about the wide range of selection and searchability of the platform. The platform itself warns that its private sellers do not offer warranties. It also notes that used car dealers do supply one-year warranties and must tell you if the car has an issue. But "only if you ask". This is especially prescient to remember, given Gaspedaal.nl only connects users with dealer's website and not directly with them.
Autotrack.nl
Another listing site, more positioned to serve dealers as it brings you in direct contact with them, is AutoTrack.nl. Founded in 2000, AutoTrack offers an extensive range of new and used cars. It allows users to compare brands and models for sale in the Netherlands. You can filter out options based on your needs on the website and app.
AutoTrack verifies the information provided to answer those questions. It checks all car advertisements before publication. And it adjusts or removes adverts where necessary. This helps prevent any negative surprises for customers in the sales process.
Reviews for Autotrack are still mixed, though. Customers do praise its large selection and quality information. But Google users have said the platform's app can be glitchy or hard to use. Meanwhile, users are not offered much protection from bad buys. Again, there are no warranties when buying from private sellers.
Bynco
Looking to do different in the sector, Bynco offers a classified experience like no other. The company's website pledges to absorb sale risks, acting as a guarantor when you buy cars on Bynco. The warranty lasts 12 months, or 12 kilometers, whichever is soonest. During that time, Bynco will pay maintenance costs.
Users do not get to visit or test-drive cars before they order them. But Bynco's sales partners must agree to guarantee offers to get listed. They must also meet requirements for quality. And for the first 14 days, buyers can return their car if they don't like it. There are no costs for doing so.
Bynco also walks customers through their rights and responsibilities in the market. For example, expats looking to buy used cars through Bynco can refer to its handy guide to the process. This transparency and commitment to customer care mean the group receives excellent reviews. On Kiyoh, the Netherlands' specific review platform for web shops, Bynco has a rating of 9.2 out of 10, among the common praise: clear communication, efficient delivery, and good quality vehicles.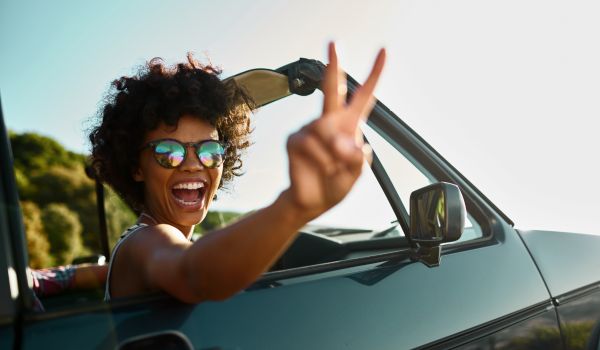 Hit the Road
For the international on the go, a second-hand car offers a quick and cheap way to start driving in your new home. But even once you have the keys, you'll need to take care of insurance before you hit the road.
Check out Expat Republic's guide to Dutch car insurance. It has all you need to know about the industry's ins and outs – and where to find the best deals. Then you can start your ultimate journey; toward making the most of life in the Netherlands! Goede reis!