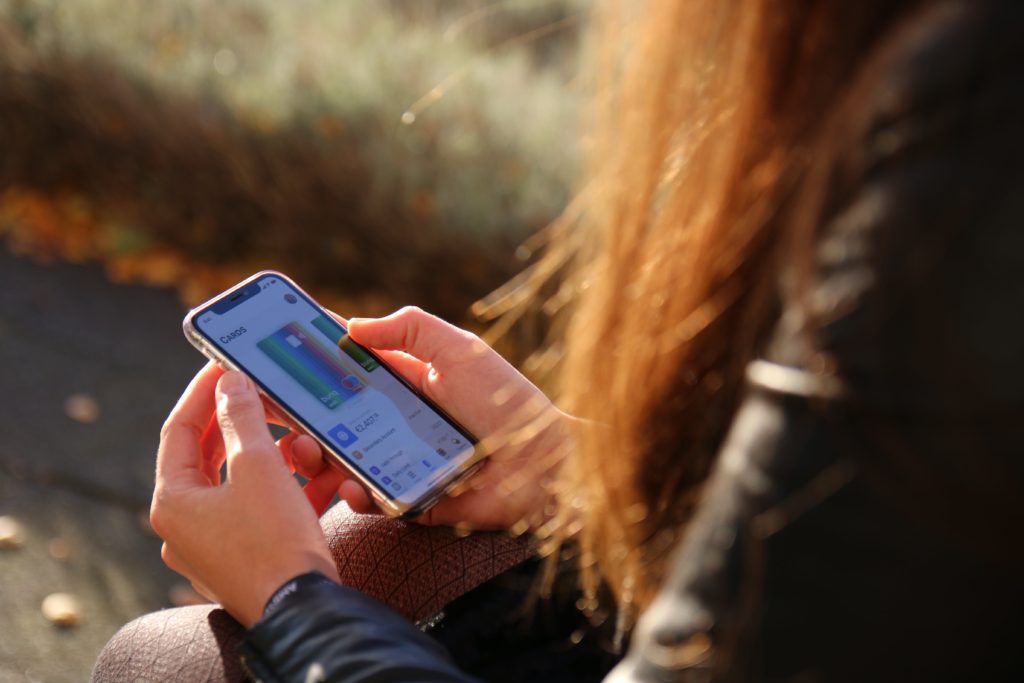 As an expat, you're fully aware of how integrated and honestly, small the world is. Moving your whole life halfway around the world is now a piece of cake, but with their fixed locations, restrictive opening hours, and outdated rules and requirements, banks haven't quite caught up yet. Thankfully, there's a bank that's perfectly tailored for modern expats and nomads: bunq.
First things first, opening a bank account with bunq takes literally five minutes. All you'll need is your phone, your ID, and an address anywhere in the EU. For you readers in The Netherlands, you can provide your BSN number up to 90 days after opening an account.
Access your money for free, all the time, anywhere
So with the app installed, what are the advantages? First of all there's zero ATM fees worldwide. Anyone who has gotten a nasty surprise pulling money out of a hole in the wall halfway around the world knows how important this one is. Likewise bunq charges no fees on foreign exchange, meaning you pay the exchange rate and nothing else.
Expats and travelers of all stripes will love bunq's easy, fast, and cheap international transfers. Simply choose one of 39 currencies to send your payment in and pay only the real, live exchange rate.
Save easy and save more
Only a lucky few get to spend their entire lives globetrotting. Most of us have to turn up and work every day. Luckily, bunq bundles together a raft of innovative features that make saving your paychecks a breeze, leaving you more cash to spend on the things and people you love.
How about interest rates nine times higher than other banks? Or automatic saving and budgeting controls that let you choose how much of your salary gets partitioned into other accounts for groceries, rent, bills or beer? Users can also open up to 25 accounts at a time, so you can exercise as much control over your saving and spending as you want.
Plus, bunq's unique savings goals feature takes the struggle out of sectioning off your money. Create goals and track your progress to make saving money rewarding, and even fun.
What's more, bunq is the only bank in the world to offer users the freedom to decide how their savings are invested. Traditional banks aren't always renowned for ethics, but if you only want your money invested in green companies, bunq offers you that freedom of choice.
A fully mobile bank
A trip into town to the bank is time consuming and boring. With bunq you can access everything you need from your phone, any time. Opening a joint account, changing your PIN, ordering or blocking a card, or opening and closing accounts can be done in seconds, from the palm of your hand.
Anyone who's used a traditional bank in The Netherlands will be familiar with the e-dentifier: A fiddly card-reading contraption that looks like it came out of a high school pencil case. With bunq, all you need to authorize payments is your phone's fingerprint reader or camera, cutting out another unnecessary step.
Apple Pay, Google Pay, bunq has every possible way to bank covered. All on one device.
Banking for expats
Behind all of bunq's innovative, expat-focused features is a rock-solid customer support base. If you need help or have any questions, get in touch with the bunq team through the app and chat with support staff in English, German, Dutch, Italian, Spanish or French.
Users can also tap into the bunq community to share ideas, knowledge and experiences. Got an idea for the app? Let the community know and make your voice heard.
Download the app today and get set up in five minutes. Make banking easy and enjoyable, and get on with the more important things in life!