No matter what country you're moving from, the Netherlands is sure to have a very different banking system than you're used to. This is especially challenging when not every bank is the same with their offerings, requirements, fees, and languages (or any other aspect of banking like credit cards) that you're likely to encounter at some point in your journey.
As one of the most progressive countries in the European Union, the Netherlands has developed a significant setup of systems throughout. One of those systems is the debit card. The use of cards for transactions has increased from 50 billion euros in 2001 to over 130 billion in 2017 and is steadily rising still (Statista). What this means is you need to know all there is about how, where, and when to use your new bank account.
Since much of this is a challenge to find all in one place, we want to help you out with knowing what each major bank can help you with (or not) as well as the newer online banks! For example, what exactly is an IBAN and how do you use it? What do you need before you can schedule an appointment? Do you need to even schedule an appointment? Read on to learn all about how to prepare, what to expect, and details you may not have even known were important to you.
Things You Will Need to Have (for Most Banks)
Proof of ID (passport or identity card)
Official proof of address, such as a tenancy agreement
Citizen service number (burgerservicenummer, BSN)
Proof of your income, unless you are only opening a spaarrekening (savings account). Your contract of employment or three consecutive pay slips will be accepted by most banks as proof.
Things to be Aware Of
The Dutch term for a debit/pay account is betalen.
Dutch banks charge you to use their services. They vary from bank to bank, but local branch banks (ie traditional banks) are generally around 1.50 euros per month for a basic account with a debit card and, depending upon what additional accounts you open, go up from there.
Most banks require an appointment to be scheduled in order to open an account – especially for business accounts. For those that don't, you just may have a 30-60 minute wait time when walking in depending upon when you go.
Checking accounts are not really an option in the Netherlands. There are high fees to deposit or cash them at any bank or check cashing facility.
Google Chrome has a built-in translator which comes in handy for many of the banks as they often don't have full English sites.
Most Dutch bank accounts utilize a 'scanner' along with their cards to make purchases online as a security precaution.

These scanners are sent to you upon opening your traditional bank account but do not need to be carried around, they are only for online purchases where iDeal is accepted, or for logging into your online banking account on a computer.

Ask every question you possibly can think of to the staff, they will assume you know everything you need unless you ask.
Don't throw away any paperwork you're sent that has any codes, etc. on them – you'll likely need them again sometime.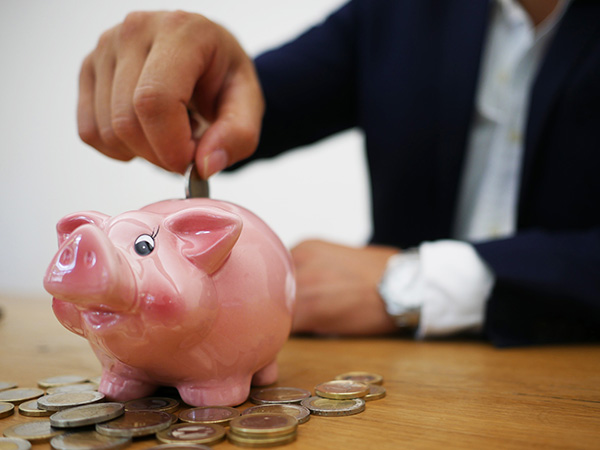 Traditional Bank Options
One overarching item that applies to all of these banks is that getting an account set up can take anywhere from 3 days to 3 weeks so be prepared with a backup until you receive everything you need. Another is that you must schedule an in-person appointment ahead of time for most traditional banks.
Below is a list of the largest and most prominent traditional banks here in the Netherlands for you along with their pros and potential cons of obtaining and using an account at each. These items are the typically important differentiators as well as the information each company makes available for consumers. Evaluate to your heart's content and choose the bank that best fits you and your needs.
Pros:
Custom payment card
Solid banking app
Interest on your money up to 5,000 euros
Potential Challenges:
Very little English on their website, documents, and app
They accommodate only certain types of accounts. Click here to determine if your needs will be met.
Pros:
Plenty of branch and ATM locations
Easy to use app with chat built-in – some of it is in English
Extensive online account management
Potential Challenges:
Very little English on their website, documents, and app but beginning to improve
Strict with their requirements upon setup (having BSN and registered address, etc.)
Pros:
Very English-friendly service including an internationals desk
QR Code payment option
App in English, German or Spanish
Private accounts can be open as a walk-in to a branch but you'll likely be waiting a while to do so
Potential Challenges:
Business account opening must be scheduled in advance
Can be challenging to get questions answered clearly – especially regarding expat business accounts.
Pros:
Option to open an account with few documents
Smartwatch integration
Debit card with photo for extra security
Account management in English
First to accept apple pay
Potential Challenges:
Global Company/Corporation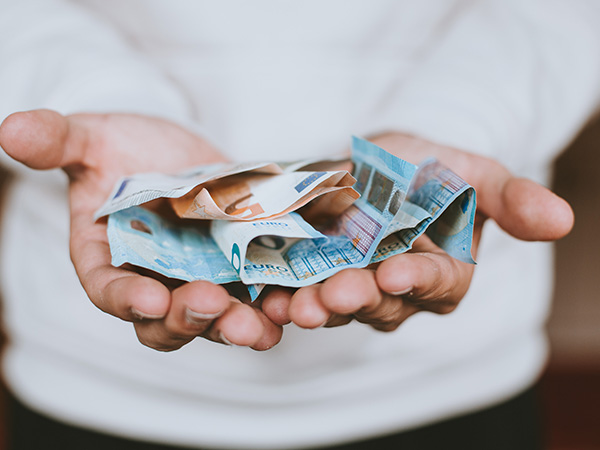 Online Bank Accounts
By definition of course, these banks are strictly accessible online and via smartphone app. There are no branches you can go into to speak someone so these are for those of you who prefer a more digital lifestyle or maybe you think their debit cards are prettier? They are, however, typically much quicker and easier to set up immediately and receive your debit card 3-5 days later. Regardless of why, these are the top options in the Netherlands for online bank accounts.
Available in Maestro or MasterCard Debit. Maestro is the most commonly accepted form of payment in restaurants and shops in the Netherlands whereas MasterCard is often not.
Pros:
App, support and website is in 6 languages
Paperless, highly digitally-focused banking
No BSN needed
No foreign exchange fees on charges
Up to 10 Free ATM withdrawals
Interest rate of .27%
Developer-friendly
Potential Challenges:
Monthly fees of 7.99 euros; 9.99 for joint account.
0.10 Euro charge for each transaction when you have a business account.
Pros:
Earn .03% interest on pay account balances under 250k
Optional Accounting link
Mobile payments
Fees of 5 euros per month (however they have an intro rate of 2.50)
Potential Challenges:
No English on website
Not allowed for US citizens
Business accounts only for less than € 2 million in revenue and less than 10 employees
Pros:
NO monthly fees for standard accounts
Built-in budgeting on app
Crypto-currency friendly
Free Euro IBAN account
No fee exchange in 29 fiat currencies up to €6,000 per month
No fee ATM withdrawals up to €200 per month
Business Accounting integrations
Potential Challenges:
Monthly fees of 7.99 or 13.99 for premium pay accounts
Fee of .5% for transfers over €6k
Only Master card, No Maestro
Pros:
Great reputation in social responsibility
Interest earned on debit account balance
Potential Challenges:
No English website or app
Business account costs 6 euros per month and is only for self-employed, not large businesses
Pros:
Multilingual customer service
Free basic account
Potential Challenges:
Only MasterCard, no Maestro
Apple and Google Pay not yet available in NL
Pros
Highly focused on sustainability and green business
Biodegradable debit card
Potential Challenges:
Monthly fee of 3 euros for the individual pay account
Very little information about what the actual account itself provides
Pros
No fees for standard account with debit card
Free bank transfers
No BSN required
Potential Challenges:
Only MasterCard, no Maestro
Withdrawals from ATMs cost .75 euros
No business accounts
Pros:
Free basic account
Up to 6 free ATM withdrawals
Potential Challenges:
Only MasterCard, no Maestro
Not a bank, essentially a prepaid card
Business account is 9.95 pounds (UK Based company)
Things to Know Once You're Set Up
To start with, your International Bank Account Number (IBAN) and Bank Identifier Code (BIC) are your account number and sort code written in a standard, internationally recognized format (HSBC).
Your Swift code should also be requested by your bank upon setup. It is a standard format of BIC and it is a unique identification code for a particular bank. These codes are used when transferring money between banks, particularly for international wire transfers (Swift Codes).
All-in-all, there are definitely some decisions to make when it comes to choosing the right bank for you. You'll want to be sure to consider all of the options and what fits best with your situation. If flexibility is your focus more than the stability of a large corporation then you can begin to narrow your search.