Have you noticed that every year we seem to be breaking more weather records (record-breaking temperatures in the Netherlands last summer, for example)? Extreme weather is becoming more frequent, even to the point that in 2020, we ran out of names to give hurricanes that ravaged various coasts around the world. It is fast becoming obvious that Earth's climate changes are not only affecting global weather, but also ecosystems and society in general. "It is unequivocal that climate change is occurring," says the last report issued by the United Nations Intergovernmental Panel on Climate Change (IPCC) in 2014. But what can we do to stop this?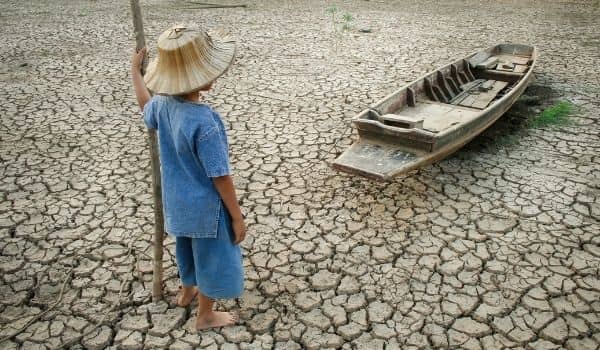 The "Two Degrees Celsius Limit"
In the battle to save our planet, many different parties, both big and small, can, and need, to play an important role. An important decision that was agreed upon, and that set a challenging but important goal for all parties, was the "Two Degrees Celsius Limit", in 2009 at the UN Climate Change Conference held in Copenhagen. According to the Copenhagen Accord, preventing the earth from warming by more than two degrees Celsius would need the reduction of greenhouse gas emissions within 141 nations and in more than 950 businesses (Potsdam Institute for Climate Impact Research [PIK], 2009). Since then, the accepted temperature limit has been reaffirmed in many policies such as the Paris Agreement and the United Nations Sustainable Development Goals for 2030 (World Economic Forum, WEF, 2020).
On paper, this looks great. But what does it mean for us "mere mortals"? As the WEF points out the "business has a vital role to play in curbing its effects by limiting carbon emissions, but success isn't only about action from individual companies. To create change on a level large enough to halt climate change, businesses – and whole sectors and value chains – will need to consolidate efforts" (2020). This transformation must be incorporated at a personal level to work. As business leaders or as employees, we can all play an important role in ensuring climate-related risks are reduced and opportunities are taken to respect the "2-degree Celsius limit".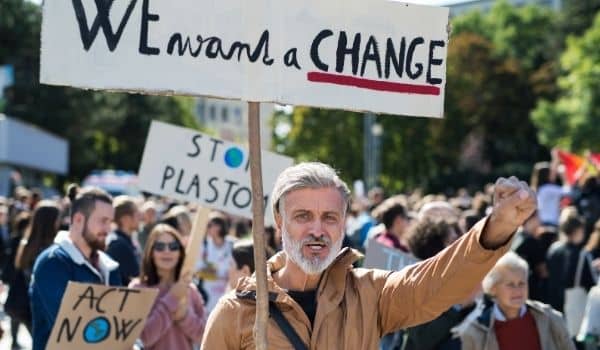 5 Ways to Make a Difference
Here are 5 ways in which we, as individuals, can make a difference:
1. Creating Awareness
Awareness is the foundation to achieve any kind of transformation or change. Being aware of the issue and options are an important part of the path toward lowering greenhouse gas emissions. Knowledge is key in creating this awareness!
In today's digital age, where information is available, awareness is growing through social media and other activities. Greta Thunberg, for example, has made a massive impact in this regard. But, we are not all Greta's, and yet we can do a lot as well. Many community engagement activities exist where you can get educated and educate others.
Some tips you can consider:
Many communities organize "Clean Up" volunteering days where you can help pick up trash along the side of the road, to make the environment less toxic and polluted. You could also organize this as a company "team-building" activity in the light of for example Earth Day or Sustainable Development Week.
Define SDG/Climate-related goals for your company in which your team/employees can contribute. Get everyone to define their own personal SDG/Climate-related goal that contributes to the company SDG/Climate goals and make it part of the evaluation process.
Based on the SDG/Climate-related goals above try to "gamify" the experience, by creating SDG challenges/competitions and track the results for your company, in your team, for yourself.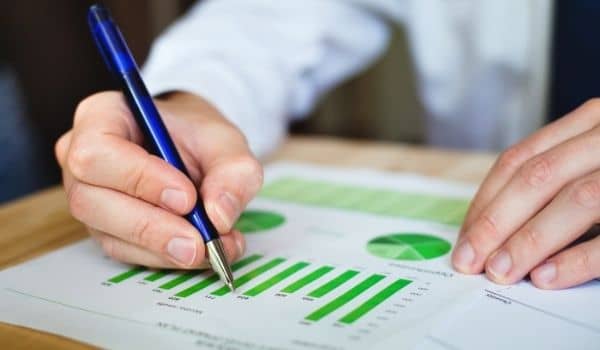 2. Changing Your Mindset
With the aim of moving towards a low carbon future, we need to rethink our approach to business. A paradigm mindset shift needs to take place. And as mentioned above, it all starts with awareness. From awareness, actions will develop. The mindset will change and new habits will form once actions are put in place.
Some tips that you can install at work to create new friendly habits for the environment:
Use less paper and print smarter
Switch off the lights when leaving for a longer period and unplug laptop chargers
Invest in office plants
Change the way you commute: car-pooling, ride-shares, electronic cars, bikes, trains, bus, and even zoom calls instead of driving
Buy eco-friendly office supplies
Support green vendors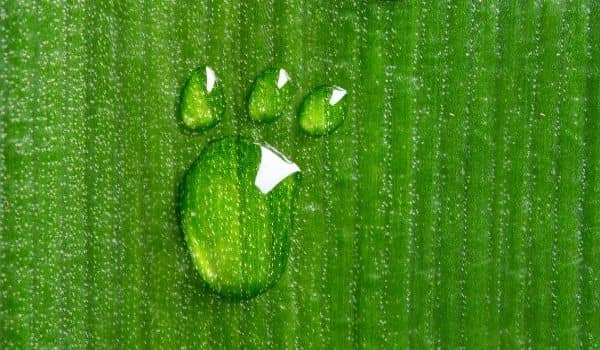 3. Limiting Your Carbon Footprint
There are so many innovative new ideas being developed every day in places all around the world, that by looking outside of the traditional scope and working without boundaries, you will realize how many of these innovative ideas regarding low-carbon products, processes, and technologies can be adopted and implemented in your own company.
No matter what your business does, new processes can be created, adapted, or developed to limit your carbon footprint.
Tips to achieve this:
Build lean business processes and set up continuous improvement as a goal
Cut out any unnecessary transportation routes and buy flights using websites such as FlyGRN
Use Scrum or Kanban processes to improve the effectiveness and sustainability of the logistics processes
Divide waste in the proper way and create 'recycle' waste bins around your company
Use apps like Too Good To Go to rescue food waste
4. Making Technology Your Friend
Technological creations to help the environment are developed in increased numbers. Becoming aware of what is available and learning how to use such technologies can make a huge difference.
Some of the tips to consider:
Invest in electric cars and passive buildings
Use apps like Constellation, Eco-eye, or My Earth to save electricity and utilities
Use smart thermostats which allow you to control the heating and air conditioning
Make more use of meeting technologies like Zoom, Microsoft Teams, Google Meet to limit business trips
5. Moving Towards Sustainable Investments
The investment world is also changing. An increasing amount of banks are making sustainable efforts or offering sustainability-focused ethical investment options. Supporting companies trying to find new ways to invest in the low-carbon economy can also encourage others to follow suit. Then, it becomes a simple question of demand and supply.
Some tips of companies that are working on this:
Invest and work with companies like Triodos bank here in the Netherlands – which wants to ensure a more positive impact on people and society through responsible banking, or globally, by checking out the list of 217 signatories that have signed up to the UN Principles for Responsible Banking.
Use TreeClicks browser extension to invest in tree planting projects
Jane Goodall summarized it well: "You cannot get through a single day without having an impact on the world around you. What you do makes a difference, and you have to decide what kind of difference you want to make." So, our challenge to you is to decide to make a difference… take up the challenge, and put in place some of these tips in your own working environments!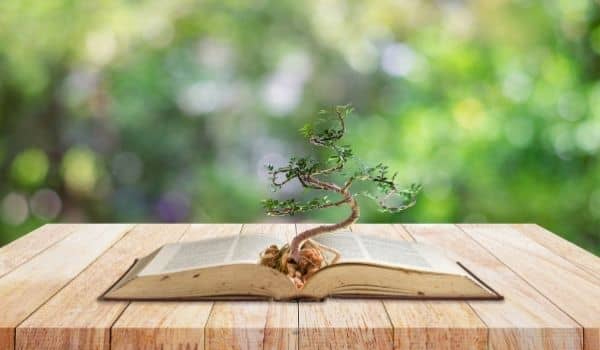 Do You Want to Deepen Your Knowledge?
If you would like to know more about these types of initiatives, consider an extra degree or short course. At Maastricht School of Management (MSM) we offer various alternatives, depending on your situation:
The Master in Management: although a generalist degree aimed at young high potentials, the program has a strong sustainability element both in the curriculum (e.g. Sustainability-focused Group Project) and extra-curricular SDG-related student competitions.
The MSM MBA goes even deeper into this topic, not only offering the same extra-curricular SDG-related student competitions but also offering courses and assignments related to CSR and sustainability throughout the curriculum. In addition, students can focus their final thesis on a sustainability-related issue via a consulting project. The MSM MBA also includes a Specialization Phase, of which one of the themes includes International Business and Sustainable Development.
This MSM MBA specialization in International Business and Sustainable Development is a 2-week intense course, composed of 4 modules, and can also be taken as a "summer course" separately if you don't have the time, financial means, or ambition to invest in a full MBA right now.
If you want to know more about what MSM is doing to make an impact, or if you want to read more about MSM's sustainability-related activities, you can do so via our MSM PRME Report.
You can also check out the blog section on the MSM website in which we regularly cover SDG-related blogs highlighting MSM's SDG-related activities in our education and capacity building projects, and SDG-related activities by our students and alumni.
SDG Change-Maker Scholarship
It is worthwhile noting this year MSM has created an MSM SDG Change-Maker Scholarship if you are already sustainability-oriented. You can find more information about this scholarship via this link. If you would like more information about MSM, our programs, or our scholarships, please don't hesitate to contact us.