Building a team of internationals has many benefits. They will have a range of backgrounds, experiences and cultures. As such there will never be a shortage of ideas for tackling new challenges at work. But assembling such a team is only half the battle. You still need to inspire and motivate your team to realize their potential as individuals, and as a cohesive unit.
Whether you're managing at a huge multinational, or starting a business in the Netherlands from the ground, up, the importance of this is crucial. Inspiring that essential one-for-all and all-for-one mindset can make or break the goals you set for your team, or indeed the wider company. But how do you go about it, particularly amid a multi-lingual collection of individuals who may have little in common? Don't panic. Expat Republic is here to help.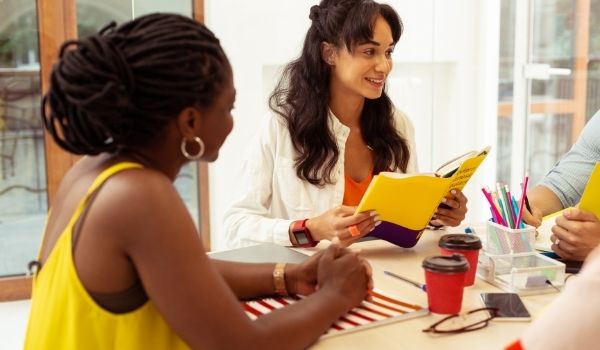 1. Offer a Fair Salary
The most fundamental part of employment is the wage an employee receives for their work. Staff don't expect the moon here – but what they do expect is fair compensation that will allow them to live a comfortable life. When recruiting, do not obscure the salary offered behind promises of fancy break-rooms, or cafeteria food. Let applicants judge for themselves if the salary is enough for them before taking the role. It will enable your future team members to commit to their work, without being half-focused on where else they can turn to help make ends meet. It is a simple step because it is the kind of motivation money literally can buy.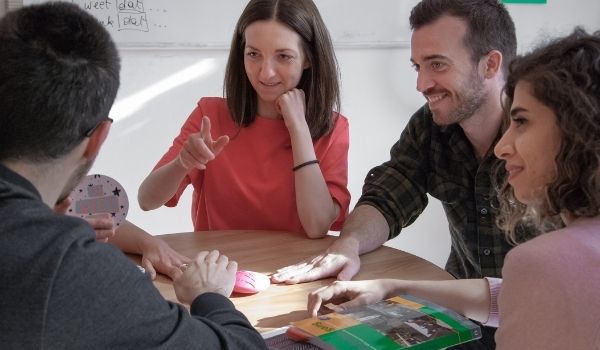 2. Don't be a Micromanager
Once you have new talent joining your team, retaining them becomes the key challenge. Whatever their cultural background, an engaged employee is a productive one. But much more than that – engaged employees tend to have higher rates of job satisfaction. This makes them more likely to stay in a role they feel they can shape. This is even more important among international teams. Expats are talented individuals who are willing to move on should they not feel a job or city is working for them. Avoid helicopter management. Don't keep swooping in to meddle in matters you ought to trust your team to take care of.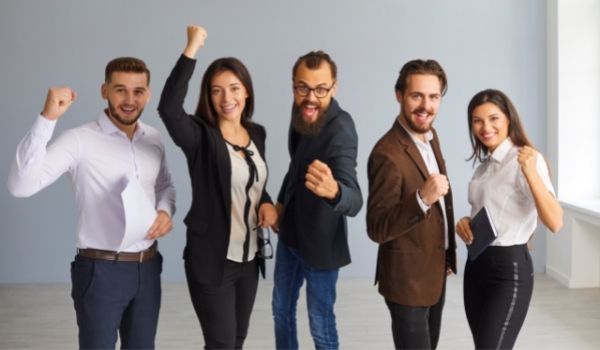 3. Appeal to Employee Entrepreneurialism
Some firms go one further to unleash the creativity of their staff. Companies like Google, Apple and the BBC are among those to allow staff to spend a percentage of their time on personal projects, boosting their motivation at work. Depending on the company, some deploy it on the condition that they can claim the project as the company's intellectual property. Others require that staff give an explanation of how the project could benefit the company, though this reason can be outlying of the firm's usual interests. It's down to you to decide whether to navigate the ethical minefield these approaches might land you in. But even if you don't give those conditions, side project time will be a boost to your team and company. It offers the added bonus staff have something to focus on if they need time to think about a dead-end in their regular tasks. It also means they will develop skills to take forward into that work.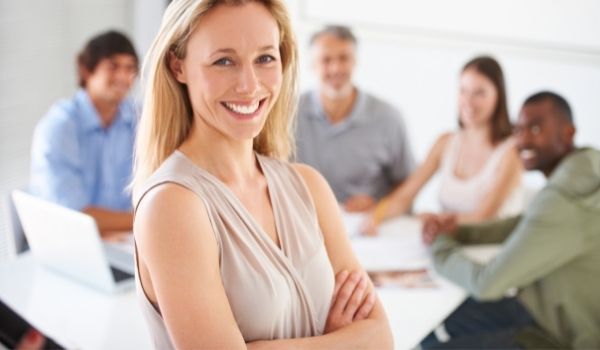 4. Support Their Needs
All this is not to say you should simply abandon your team to its own devices. All staff may face things like stress, work-life imbalance, or fatigue. But internationals have more unique challenges. Ask each individual "how are things going?" and then let them talk. Just showing that you care as a manager is a great motivator in itself – but you'll be surprised at what comes out. Those who have moved recently will be far from home, and their usual support networks. Present yourself as an open book, who your team members can turn to for advice or support. As their manager, you need to be able to link them to new networks to help them bed down in their new home. You may also point them in the direction of support services, which can help see them through their problems.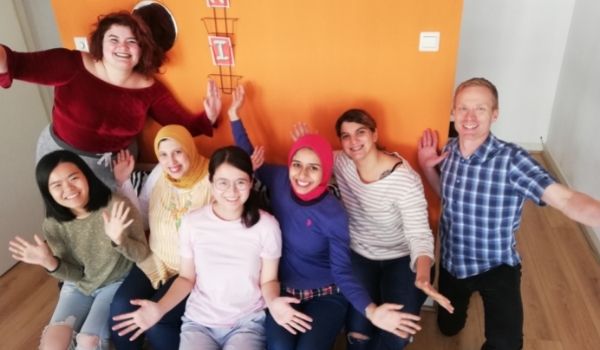 5. Provide a Language Course
When looking to feel at home in a new environment, picking up the language can be one of the best steps toward fitting in. Offering in-company Dutch classes, either online or offline, can be a great way of helping your team settle in their new surroundings. Learning alongside each other will also help them to bond as colleagues. Hi Dutch Classes has years of experience in providing Dutch courses to small and large companies. When both employees and their partners learn Dutch, the whole family can feel happier and more comfortable in their new environment, which means they're more likely to stay with the company.  Students often talk about the "glue effect" of a Dutch course, because it connects them to new people and new activities.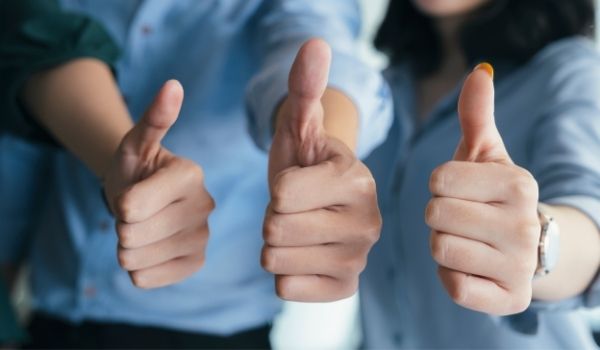 6. Give Positive Feedback
Positive feedback is a deceptively simple way to help inspire and motivate your team in their work. It is often underestimated and overlooked due to its simplicity. But never forget, a kind word can make all the difference to someone you didn't even know needed lifting up. The uncertainty internationals go through as they adapt to a new home means a little praise can go a long way. It can help motivate them, boost confidence, and show your people that you value them. Meanwhile, it can also help them to understand and develop their skills.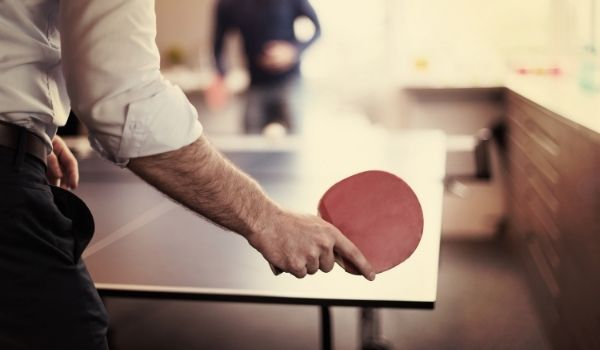 7. Office Perks
Office perks come in many shapes and sizes, which can help motivate and inspire your team, as well as decrease turnover. There is always something you can do, whatever the size of the firm. Many organisations have table-tennis nets or pool tables, for example. In the Netherlands, many multi-firm office complexes shared by start-ups will also have things like gyms built into them. Secure access to them for your staff, and you can help boost the wellness of your team – and in turn their productivity. Meanwhile, if the workplace doesn't have its own cafeteria, you might offer meal vouchers for delivery services like Uber Eats or Deliveroo.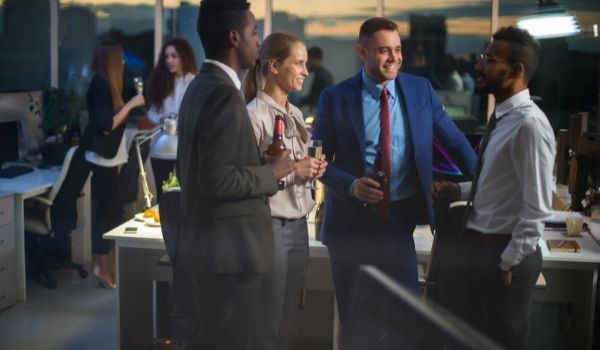 8. Borrelen
Broadly speaking, drinking in the workplace is – rightly – frowned upon throughout the world. But that is not to say there is never a time or place for it. If you are looking to knit together and perhaps even further motivate your team of internationals, the Dutch tradition of the borrel has plenty to offer. Taking place at the end of an afternoon – most often Friday, when it is also known as a vrijmibo – many employers use the final hours of the week to unwind, with a couple of beers and some fried snacks. Depending on the employer, the intricacies of the food and drink may vary – but the core principle is the same. Bringing a diverse team together to let its hair down is great for morale and a tight team spirit.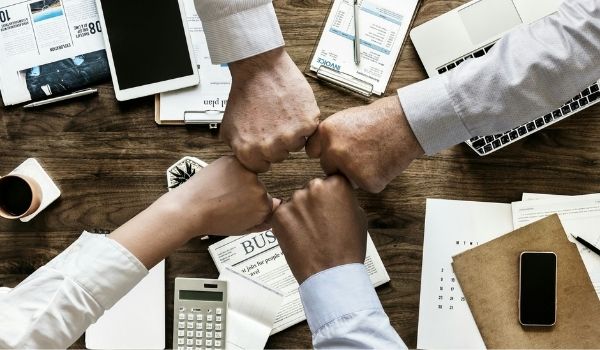 9. Team-building Activities
Team members who feel connected become motivated to work hard for each other. Team-building exercises outside the office can also help with this, beyond the borrel. It needn't be something as bruising as the cliché paintballing weekend, either. For a more gezellig time getting to know each other, forming a pub quiz team is a great idea. It can give them a shared goal to strive for while providing many points of conversation to help break the ice. At the same time, the alternatives to this are endless. For instance, why not host a board-games night? Catan will be an especially popular one when building bridges with Dutch colleagues. Or, in the land of Total Football, launching a soccer team could also build togetherness.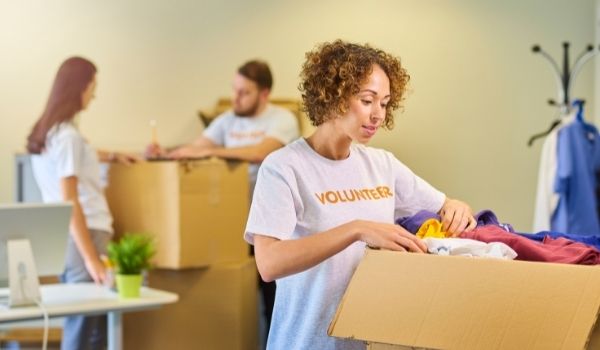 10. Charity Drives
In a competitive job market, motivating and retaining international talent takes on many elements. One last important one, appealing to your team's sense of purpose. Increasingly, employees don't want to see work as an endless 9-5 grind, going through the motions between pay-cheques. Workers at firms of all sizes want to feel they are making a difference. Like other team activities, a charity drive will give your team a shared goal to work towards. But it will carry the added bonus that they will feel like they are making the world a better place. By encouraging this, you can give your team a sign that they can have a meaningful impact on the world as long as they stay with your company. That will inspire and energize them in their regular responsibilities.
As we have seen, there are so many ways to inspire and motivate your team of expats. At their heart, there are common themes, though. Treat them as you would want to be treated. Trust them to live up to their potential. Find ways to include them and their interests in the workplace. And support them when they feel isolated.