Whether you've been saving up for your dream vacation or you live out of a backpack as a digital nomad, Expat Republic has some top tips for helping your money go further!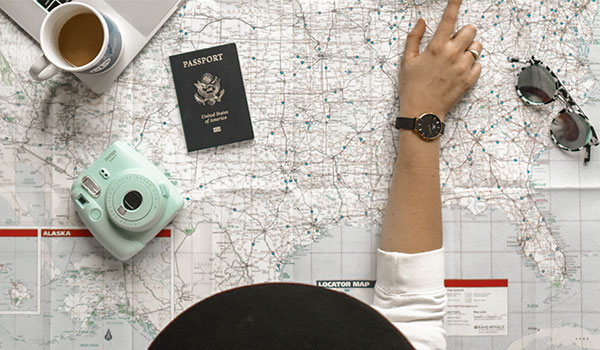 Flights
Do you have a set destination or are you just looking for a good deal? With so many carriers these days, finding the best (and cheapest) flights can be a bit overwhelming. Thanks to a few simple suggestions, you can save yourself both time and money!
Flights are (nearly) always cheaper mid-week. If you can be flexible with departure dates you could easily save yourself a pretty penny just by bringing forward or postponing your flight a day or two. Comparing airline companies for price, flight times and stopovers has never been easier. Thanks to a number of websites such as Skyscanner, Momondo and Priceline, all you have to do is plug in your dates (and any other preferences) and the results are instantly delivered. From there you can proceed to the third-party website offering the best deal, or even directly through the airline, with the click of a button.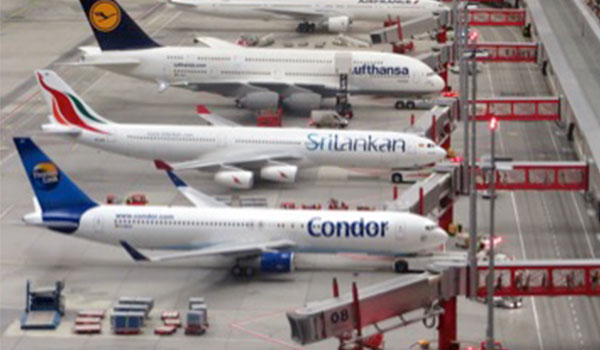 Travel (Medical) Insurance
Often a last-minute thought or something disregarded completely. Travel insurance used to be a hefty cost and so many travelers chose to take the risk. A risk that can end up being far more expensive than taking out an insurance policy. Now, however, there are no excuses for not protecting yourself and your belongings while traveling. A newcomer on the travel insurance scene, SafetyWing has made insurance affordable for everyone, especially long term travelers like the digital nomad community.
SafetyWing is the world's first international Travel Medical Insurance. Its extensive medical coverage includes unexpected and accidental medical issues, emergency evacuation and consequential doctor and hospital costs. While the travel side of the SafetyWing insurance policy covers travel delays, lost luggage, personal liability and problems related to natural disasters.
Even though SafetyWing is the new kid on the block, it is administered by one of the world's largest insurance companies, Tokio Marine. In fact, all claims are handled by Tokio Marine, who offers 24/7 support. So, no matter what time of day, if you run into to trouble on your travels, there's always someone there to help.
Flexibility is paramount at SafetyWing. Travelers, especially digital nomads, can choose a start date and have their policy automatically renewed until they choose to cancel when their trip ends. Ideal for those with no set return date as there is no cap on the duration of travel.
With coverage starting from just $37 for 4 weeks, there are no more excuses not to use protection!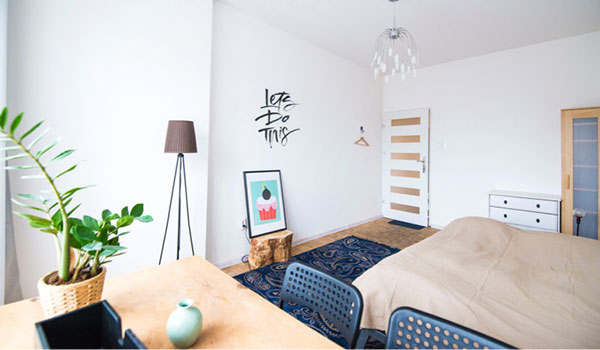 Accommodation
Gone are the days when hotels were the only choice. Nowadays, travel is more affordable meaning more people are on the move, so the demand for accommodation structures has skyrocketed.
For backpackers on a budget there is no better way to stay than hostel dormitories. Not only are they cheap and cheerful, but you also meet people from all corners of the globe. As a bonus, many also offer breakfast, even if it's simple, it's one less meal you have to pay for! Some hostels also have communal kitchen facilities available to guests so you can prepare a picnic or cook dinner after a day out and about.
For couples, older travelers, digital nomads or just those who like a bit more privacy, Airbnb has opened up the world to an accessible home away from home. With a huge range of sizes and prices, self-catering accommodation is ideal for the long-term traveler.
Currency
Credit card fees often wack on an extra 3% charge for a foreign transaction fee on purchases made overseas. Withdrawing cash from international ATMs can also be a costly business. Before jetting off, shop around. Find a card that guarantees no foreign transaction fees.
The bunq Travel Card not only offers no foreign currency conversion fees, but it also has a fixed low fee of just €0.99 for international ATM withdrawals. The unique thing about this card is that while it is a credit card, you cannot use money you don't have. It works like a debit card attached to your bunq Travel Account but gives you access to credit card benefits such as car rental deposits that usually do not accept debit cards.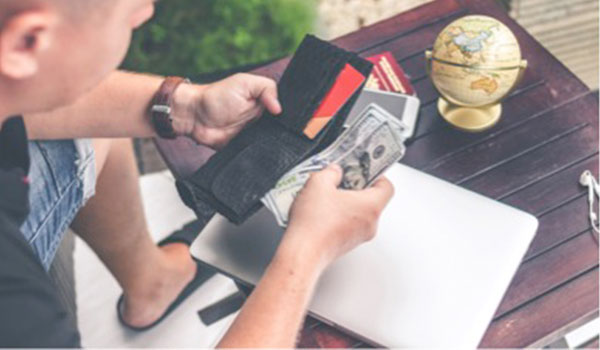 Activities
There is no better (or cheaper) way of finding your bearings and learning some fun facts about a new town or city than going on a Free Walking Tour. Often run by local students, the 2-3-hour tour shows you around the main part of town and offers interesting and amusing insights. Local knowledge is priceless and suggestions for "off the beaten track" restaurants can be a way to savor local cuisine without getting caught in an expensive and disappointing tourist trap.
Many museums and galleries have reduced rates or even free entry on particular days. Plan ahead to save on entrance fees.
Getting around
While it might be easy to hail a taxi or call an Uber if you're looking to save money look to a local option. Public transport, especially buses, can maybe not save you time but definitely money when getting around a city. Check out day or multi-day passes that often include discounts as well as unlimited travel.
If you're looking to country hop, check out all the options. Rail passes can often be an easy way to travel, especially around Europe. An overnight train can save you a night's accommodation while getting you from A to B. Saying that, with such competition between budget airlines, prices are often driven down and, depending on the time of year, flying will often be a more reasonably priced option.