Finding fantastic furniture solutions is famously one of the most challenging aspects of building your new home in the Netherlands – but it doesn't have to be! There are so many more options for quality home essentials than traversing the crowded corridors of Ikea. Still, it can be complex to navigate the noise of advice when you're not already in the know. So, to help you discover the dresser drawers, desks and decorations of your dreams, we have compiled a complete guide to the best furniture fixes across the Netherlands. Whether temporary trusted providers, second-hand shops, online boutiques, bulk-buy centres or high-end creators, we have something to settle you into your new home in time for your next adventure. Buying furniture in the Netherlands has never been so easy or looked this good!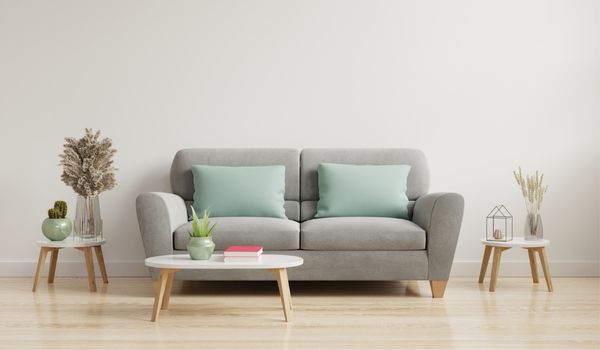 Second-Hand Stores
Thrifting, upcycling and charity shop hunting are some of the most rewarding yet time-consuming ways of filling your new abode with treasures. Second-hand stores in the Netherlands can be a little different from where you started your expat expedition, often they are located further out of the main city centres and require a car to get to, or they can have an unusual name that you'd only find if you know the exact right words to use. However, every city has a splattering of simple solutions to make your second-hand search as fun as possible.
The Treasures of IJ Hallen
Firstly, when buying second-hand furniture in the Netherlands, your best bet is to start at flea markets. In Amsterdam, if you catch the free ferry to NDSM Werf on the second weekend of every month, you will find IJ Hallen – the biggest flea market in Europe. Every city has a market offering interesting alternatives to your furniture needs, so get familiar with the market rotation in your city, and soon you will have your secret source of furniture must-haves.
Kringloopwinkels Are King
Charity & Thrift stores in the Netherlands are called Kringloopwinkels. They are a guaranteed way to efficiently build up your basics with some beautiful second-hand pieces. In Amsterdam, the Kringloop Centrum in Zuidoost and the Kringloopbedrijf De Lokatie in the North are two of the biggest and best-quality used and vintage furniture stores. In Rotterdam, Kringloopwinkel Rataplan on Aristotelsstraat and Nieuw Hoop Kringloop on Oudedijk are essential pit stops on your pursuit. Similarly, The Kringloop Laakhaven and Kringloop Den Haag offer an Aladdin's Cave of pre-loved and restored relics ready to find a new home.
Take To The Streets
If sustainability is the quality you look for most, then wandering around the more residential streets of your surrounding area can often be the creative cure to shopping on a shoestring budget. Don't worry; everybody does it. I assure you, nobody will stare at or judge you for doing your bit for the environment.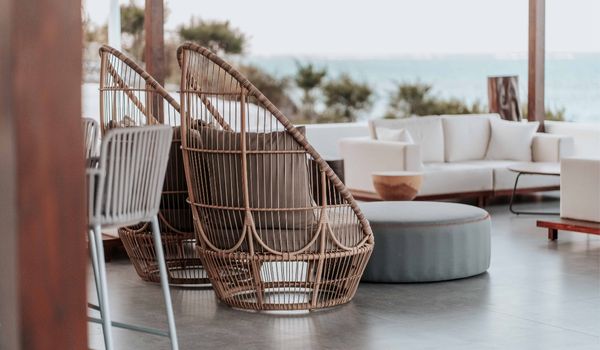 Small Boutiques & High-End Studios
Dutch design has always been ahead of the game due to its creative ingenuity and proclivity for efficiency. Countless couture boutique stores and high-end creators of bespoke furniture can be found offering door-to-door delivery across the Netherlands. Perhaps most notable is MADE.nl, a self-sustaining network of independent furniture designers united under the MADE umbrella who put sustainability and original design at the bedrock of everything they do. MADE toes the line between affordable and high-end with grace, resulting in a shopping experience that never feels like you are paying more than you should.
For more upscale and bespoke pieces made by familiar and exclusive brands, the Netherlands hosts several department stores waiting to fit your home with couture chairs, cupboards and coffee tables. De Bijenkorf (The Beehive) is the most famous and commonly found department chain with stores dotted throughout the country. With countless counters and ready-made demo exhibits ready to inspire, de Bijenkorf offers an unparalleled window into the luxury furniture market that is perfect for finding those statement pieces guaranteed to spark a conversation over dinner in your new home.
While the Netherlands does lean toward the lesser known brands, all staple designers and globally beloved brands like Roche Bobois, Christopher Guy, Restoration Hardware, Baker, Kartell, and Boca do Lobo all ship across the country, with each offering a select few showrooms to view or purchase their products in person. Equally, for an effective and streamlined shopping experience, head to the "woonboulevard", centres for all sorts of furniture and home stores comparable to large shopping centres or outlet villages in every major city in the Netherlands.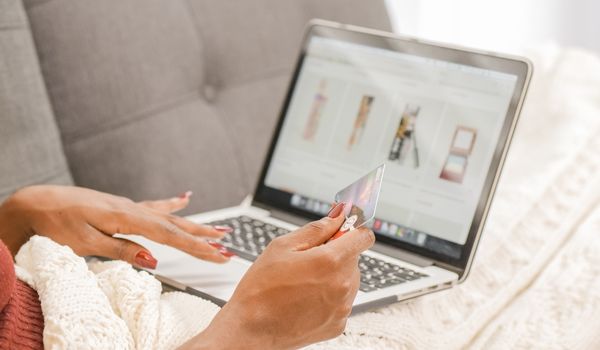 Online Retailers
A beautiful part about moving to the Netherlands is the sense of community that revolves around local businesses and high street culture, with many independent outlets offering any number of remedies for furniture issues. However, suppose you find yourself in a tight pinch or prefer to leisurely scroll through an infinite number of options. In that case, several online retailers are waiting in the wings to help.
The first site you need to know about is Marktplaats – an online labyrinth of possibilities that combines traditional retail outlets with used and second-hand items uploaded by their massive network of users. If Amazon and Facebook Marketplace were merged, the result would be Marktplaats, bringing you the best options at the friendliest prices. Many sellers on Marktplaats do offer a posting option. However, this is not guaranteed, as many offer a collection-only sale to minimise costs and allow you to select a pickup time.
Amazon may be a friendly and familiar face for you, and understanding how things will operate can be a comforting idea in a new land, so don't worry – The Netherlands has Amazon! However, in true Dutch fashion, we also have our own alternative called Bol.com, which can often offer the same product for less as they typically source more from local companies, passing the savings in import fees onto you.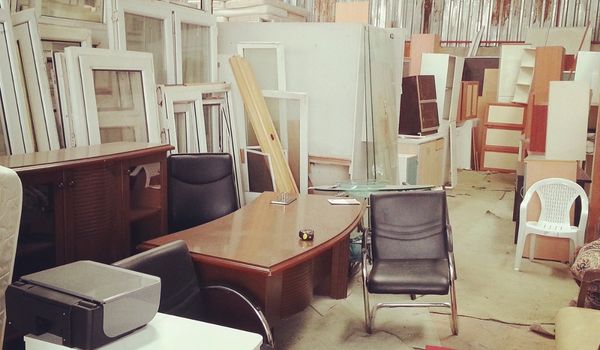 Furniture Rentals
Renting your furniture can be the fastest, friendliest and most flexible way of making your house feel like a home before you even set foot in it. Regarding quality and hassle-free service in the Netherlands, there is only one provider we trust to meet the moment and guarantee a one-stop-shop solution to building your home away from home – TOSS Furniture.
A Style To Make You Smile
TOSS Furniture takes all the heavy lifting and legwork out of relocating, allowing you to focus on the essentials and prioritise bringing just your personal belongings with you on your journey. With a dedicated team of in-house, English-speaking professionals whose passion is providing expert support, TOSS Furniture is the trusted friend you need to simplify an often overwhelming situation.
You can tailor your furniture to any taste or style with a massive selection of pre-made and customisable packages of curated fittings and furnishings. Aside from all things furniture, you can also rent white and brown goods, kitchen appliances, household items, baby items, garden furniture and bath, bed and household textiles. Four key categories form the cornerstone of their collection, allowing you to find your perfect match rather than a temporary fix. If classic solid wood and crisp metal accents of an urban loft tickle your tastebuds, then the Industrial Living selection may find your fancy. Similarly, if the cool linen textures of a French Chateau or the rustic decal of an Italian country home are more to your liking. Compile your interior completely yourself or order a handy ready-made package!
Why Rent?
You may ask, this sounds perfect, but why is renting a great way to go? Well, imagine stumbling out of Schiphol after two days of travelling, navigating the narrow back alleys of Amsterdam to your new home, and opening the door to find your new life ready and waiting for you. With TOSS Furniture, we no longer have to endure the mattress on the floor moments or spend the precious first days of your new adventure attempting to transport a wardrobe via the metro.
Additionally, by not committing to any major purchase or long-term logistical problems, you instantly have a little extra money saved to help settle you in. As if that isn't enough already, you don't have to stress about moving out when the curtain call comes down on your Dutch experience. Instead, just give your friends at TOSS Furniture a call, and they will handle the rest. Don't stress. If you decide to stay longer or shorter, you can easily extend your rental period with their flexible plans.
So, how does it work? Simply contact TOSS Furniture on their website, fill out their quick but comprehensive preferences form and a member of their friendly inquiry team will reach out to you with an affordable quote within a few moments. Once you've given the go-ahead, TOSS Furniture will deliver, assemble, arrange and style your new apartment or house to the taste and time you have agreed on. Once your rental period is over, the team at TOSS Furniture will restore your apartment exactly to how it was before you arrived – it couldn't be simpler!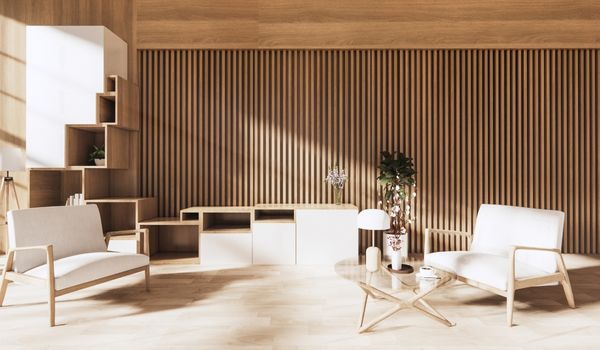 Final Furniture Thoughts
Buying furniture in the Netherlands shouldn't have to be a stressful experience. With so much to sort and plan for your new life as an expat in The Netherlands, filling your home with pieces perfect for your personality should be the reward you get for getting yourself here, not the next chore on the to-do list. So, with the options for renting, thrifting and buying laid out in this guide, you can start to imagine your new Dutch lifestyle forming around you, one piece at a time.