With its canals and its famous windmill that welcomes every traveler, the historical city of Leiden is beautiful and cozy, or as the Dutchies would say, gezellig. Walking past the windmill towards the center, one can only realize that the canals and their several bridges contribute and complete the city's beauty. In the heart of the city center, there is the famous castle of Leiden, where many tourists pay a visit to find out its history. After wandering around to explore the beauty of this city, someone can quickly realize that there is more to it.
Similar to Amsterdam, not only is Leiden a true addition to the Netherlands' beautiful landscape, but it also offers multiple options for visitors and inhabitants to enjoy diverse cuisine types. Whether you are into Thai, Greek, Latin American, or simply want to enjoy a tasty sandwich in front of the view of a canal, you can find your place to go in the city. Here's our selection of the best lunch places in Leiden.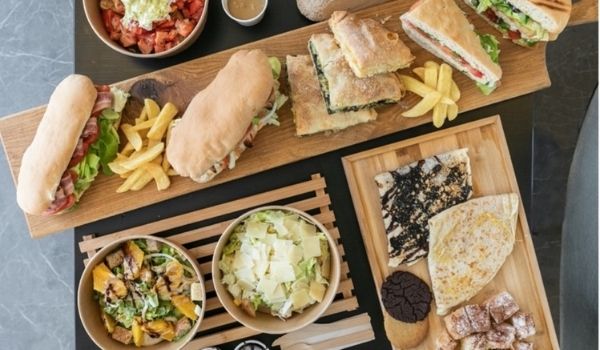 Inspired by the Greek cuisine, where the quality and rich flavor of the food starts with handmade products, at the Eleat, everything is homemade and freshly prepared on the spot every day.
With various options ranging from sandwiches with homemade bread, as well as crepes (savory or sweet), salads, you can choose from a menu that pleases vegans, vegetarians, and carnivores alike. And if none of these feels right, the store offers DIY options for sandwiches and crepes! Of course, the Greek deli (mainly pastries with feta cheese/spinach and more) with homemade dough could not be missing from the menu. You can enjoy these with a nice warm or Freddo espresso/cappuccino. The Eleat is located very close to the windmill of Leiden, and it offers take away or delivery options if you fancy a nice walk or a picnic at the park close by.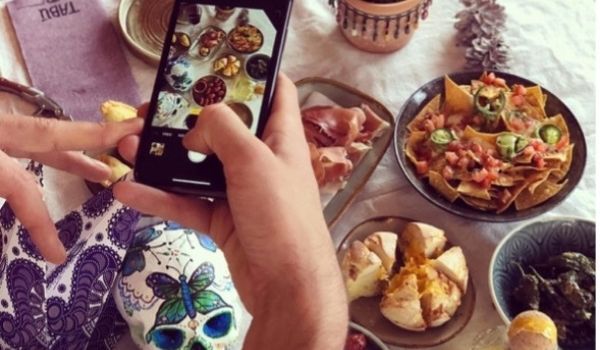 If you are a fan of Latin American cuisine and can't decide if you like Mexican or Brazilian food more, Tabu is the right place for you. Traditional recipes given with modern twists will for sure gain your interest and meet your taste. The restaurant is famous for its location and the positive vibes it serves along with the food! Located close to the city center of Leiden in a more quiet neighborhood, Tabu is the place to go if you are looking for a traditional Latin American yet classy lunch on the beautiful canal of Witte Singel. For cocktail lovers, Tabu offers a great selection of tequila-based drinks as well as more classic options in order to accompany your lunch.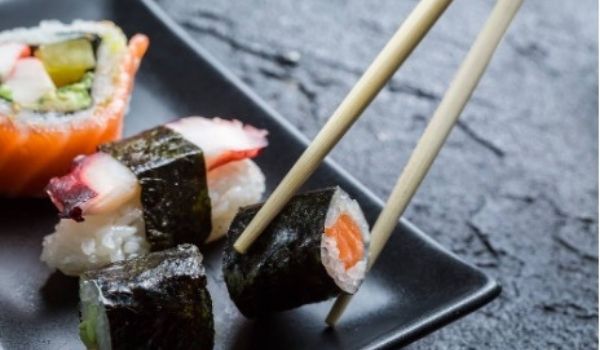 Everyone loves a good sushi place. Shabu Shabu is our suggestion if you are a fan of Asian cuisine. Very close to the most central shopping street of the city, Shabu Shabu is there to ensure a tasty sushi lunch with plenty of options even for the most difficult of tastes. An "All You Can Eat" menu provides several dish options at a fixed price. A great way for you to enjoy as much sushi as you possibly can! Of course, vegetarian and vegan options are included in the menu, all of which are provided in a hospitable, homey, and proper Asian environment.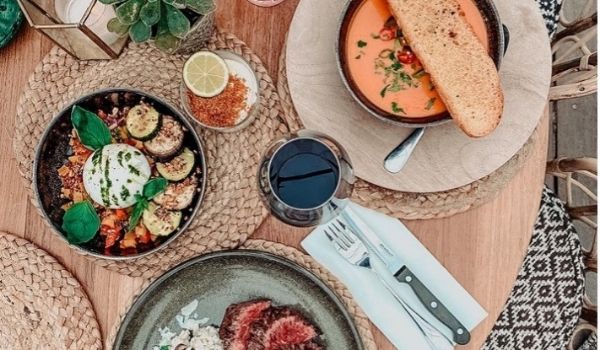 Hosted in a renewed and yet aristocratic building, Paco Ciao is a recently opened restaurant that will impress you with its menu and not only. With modern touches on interior decoration and diverse internal spaces, Paco Ciao is ideal for those who love retro-styled locales. It provides a very well attended, cozy atmosphere where you can enjoy a great lunch.
Read Also: Looking for Breakfast? These are the Bakeries You Should Try
With various lunch options ranging from tasty soups to salmon and meat dishes, one can easily find what they are looking for, and to top it off, dessert is highly recommended. Red velvet/carrot/cheesecake is there to ensure a complete lunch experience.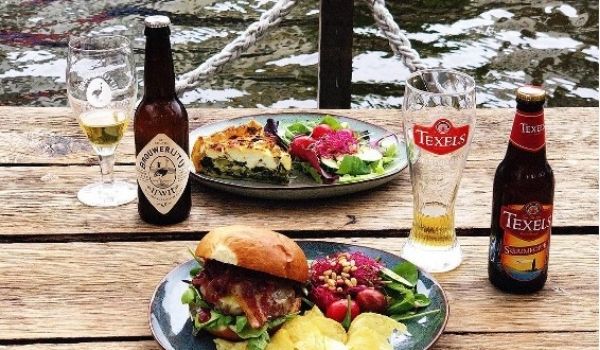 Located by one of the city's most famous canals, close to the old city hall, Roos is a great choice for those who love a Dutch lunch. At Roos, the product selection is carefully based on local shops or the local market. The restaurant strives for high quality and tasty lunch with several options, including vegan and vegetarian meals. Menu options are frequently updated based on demand, and new recipes are often added, resulting in a variant menu at some of the best lunch in Leiden.