Have you ever had the pleasure of spending time with a herd of Alpacas? These charming creatures are naturally friendly and curious. You no longer need to hop on a plane to experience them as many live right here in The Netherlands. Alpacas are not to be confused with their beefy, bigger cousins, Llamas. Llamas are beasts of burden while Alpacas are smaller, sweeter, and glossier. Both come from a large part of South America, stretching from Chile to Ecuador. Alpacas and Llamas are often closely linked to Peru.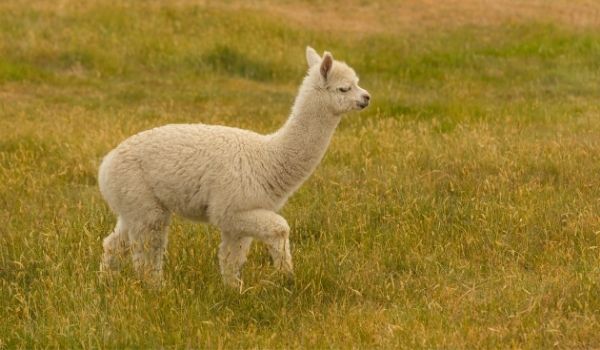 Baby Alpaca Boom
Alpaca herds in the Netherlands have been increasing in size. It's estimated that 2,000 alpacas graze the grasses of our Dutch countryside. Spread over 130 Alpaca farms, these cute Andean imports have many appealing features. The most obvious being their kind nature. They also grow a highly desirable soft and fluffy fleece that is sustainable. Alpaca wool is like cashmere. They can also help boost your 'happy feelings' when you spend time with them. Alpacas enjoy being social with humans. Many Dutch farms will allow you to pet them, take them for walks, or even do some Yoga in their company. It's unclear if the Alpaca's themselves get into any poses, but here's hoping.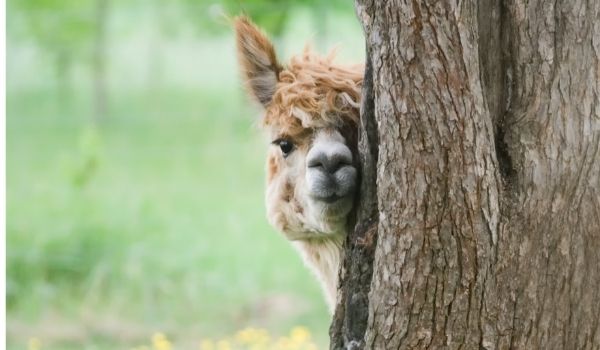 List of Alpaca Farms in the Netherlands
We thought it was time to list some of the most desirable Alpaca farms in the Netherlands. You can buy some of their impressive wool or plan a visit to walk with them in nature:
(90 minute walk E25 or Yoga E25pp)
You will find one of our favorite Alpaca farms in the Netherlands close to Sassenheim. It's a short drive outside of Amsterdam through the famous tulip fields of Holland. You can book a walk with the furry friends from the Andes here. If walking is not for you, you can also book in for a yoga session. The happy alpacas will stay close by and add some extra zen to the event. Call before visiting to check out what is currently allowed by the Dutch Government.
"Friendly and curious. Our alpacas are perfect companions for everything from invigorating hikes to blissful yoga … Come to the farm and experience our piece of Andes, here in the green heart of the Netherlands."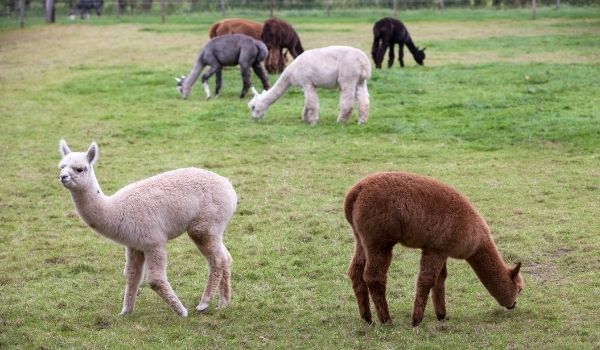 (Group Walk E20 pp – Private walk, Picnic or Wagon Ride at various prices)
This Alpaca Farm in the Netherlands has combined nature and water with the joy of Alpaca time. You can book a walk with the fluffy little bundles of joy, either privately or in a group. Prices vary and you get a little pep talk at the start to bring you up to date with all the latest Alpaca news and info. Picnics can also be arranged or a nice, covered wagon drive. River Forelands want to make sure everyone has a good time, so you also get to feed the Alpacas. Food is love so, honey, feed these cuties and fall for them!
(Walks not possible)
The project started in 2006 when this was a poultry farm and the owners fell in love with Alpacas on Australian TV? This Alpaca farm specializes in Black Alpacas. They focus on producing the shiniest, fluffiest, silkiest of fleeces. The herds come from the UK and Australia. Tienda Molino selects the UK and Australian Alpacas for their good genetics. The farm boasts many awards and certificates. Alpaca walking or bonding is not a service currently offered by Tienda Molina.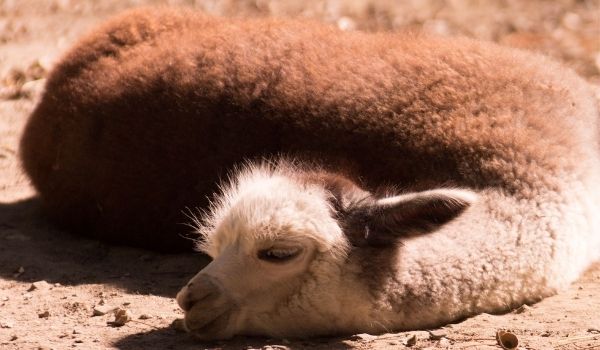 (Tea options starting at 22,50 pp up to 44,50 pp – no walking option)
The only thing better than Alpacas is baby Alpacas (crias) and why not combine it all with tea-time? Seems like a logical pairing. This farm currently has 3 crias with super cute names, Olijfje, Oushi & Cuzko! You can also meet llamas here, and a lot of other animals too like turtles, Rheas (mini ostriches), pigs and more. There are various tea options to go for and the luxury is super exciting. Sadly walking with Alpacas is not offered here but tea and cuddles more than makeup for it.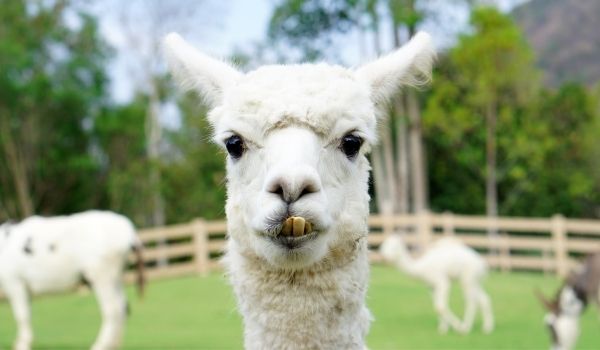 (Various prices starting from 29.95)
This Alpaca farm in the Netherlands is also home to Falabella's (tiny horses). The farm has been breeding Alpacas since 1992 and they really love their work. Their passion shows in their extensive knowledge about alpacas. The farm's location is very far south and close to the coast. They would like you to pay when you book. They also understand the need for people to walk with their herds, so a visit and walk is possible. Alpacas and Falabellas – double the pleasure.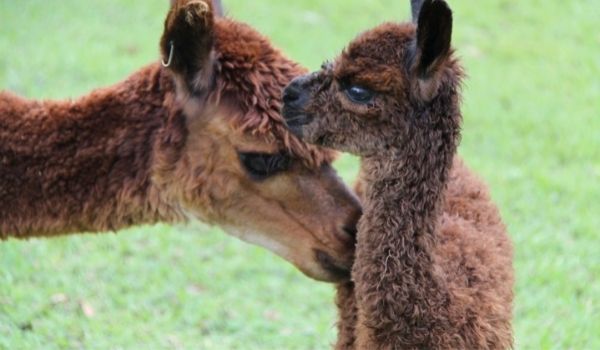 Always Plan your visit
Make sure to reach out and contact the farm and plan your visit. What we can do, and who we can do it with tends to often change these days. All farms mentioned are doing their best to keep up to date with safety rules. For more up-to-date Alpaca info be sure to visit the Alpaca Association Benelux.
Non-Alpaca Activities
If you want to try out some more fun activities that don't involve animals, why not check out our list of quirky museums or join a football league? Or, maybe you prefer a more active hobby like cycling? we have a list of bike routes with stunning views to inspire you.
That said, a day in nature with a friendly herd of Alpacas is definitely not a day wasted.
Written By Joseph Kearney