Have you ever stumbled upon a life-size replica of a microbe? Do you know how an early-modern era jukebox works? Can you tell what Gerrit Rietveld's favorite armchair looks like?
If your answer is no to all, we have some recommendations to share. While Amsterdam's finest microbiology museum will shed new light on the organisms flourishing in your immediate surrounds, the Rietveld Schröder House is the perfect place to learn about a young Gerrit Rietveld.
From an adorable mini-village to the Netherlands' largest music box, we rounded up the quirkiest museums even the most unaffected artworld skeptic and avid museum-avoider will enjoy. A visit to a traditional art institution is good and well – but you haven't lived until you stumble around in a gallery jam-packed with glow-in-the-dark sculptures and mind-meltingly colorful psychedelia.
Thirsty for some knowledge? Let's see what we've got, shall we?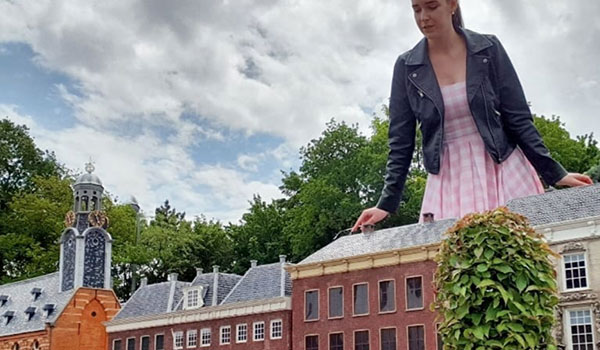 The tiny city near The Hague is the perfect location for a quick Jack and the Beanstalk, reenactment. How so? The largest establishment of its kind, the Madurodam is a fully-functioning, thoroughly-detailed miniature village. The park is equally popular among children, adults, and everyone else. Why? Hanging out among the life-size replica of the Church Westerkerk, the Rijksmuseum, or the Huis ten Bosch is pure bliss – regardless of your age group you belong to.
The Madurodam was governed by Princess Beatrix up until 1980, the year she became the Queen Regnant of the Netherlands. Today, the mayor of the city is elected by a council that counts 25 local school children as its honorary members.
What are you waiting for? Those Instagram snaps won't take themselves.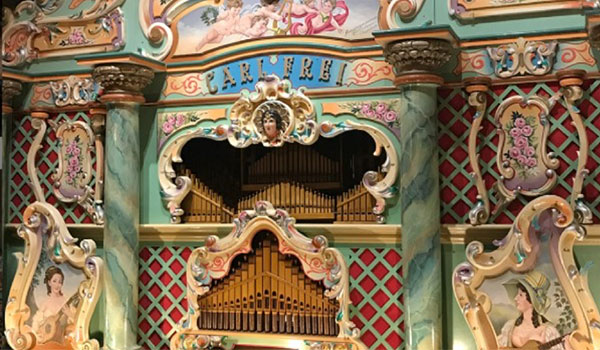 The Utrecht-based Museum Speelklok houses the largest collection of automatically-playing music instruments in Europe. As such, it offers a rare opportunity to catch a glimpse of some of the most innovative constructions built over the last few centuries.
The oldest items on show range from a standing clock dating back to 1775 and a street organ from 1814. The spacious museum is home to some rare marvels. Children and adult visitors alike will enjoy figuring out how an orchestrion – a street organ – or the late Victorian era's answer to a jukebox, the music box works.
A pioneering educational institution and expert-led conservatory in one, the Museum Speelklok prides itself on distributing vital pieces of information about music history while also conducting essential work in preserving and maintaining precious artifacts. Alongside the permanent exhibition, the museum also houses a world-first restoration facility. Open to visitors on Wednesdays only, this room allows children and adults alike to learn first-hand about the precious, highly valuable work of the conservators. There is only one question left: can you handle the cacophony?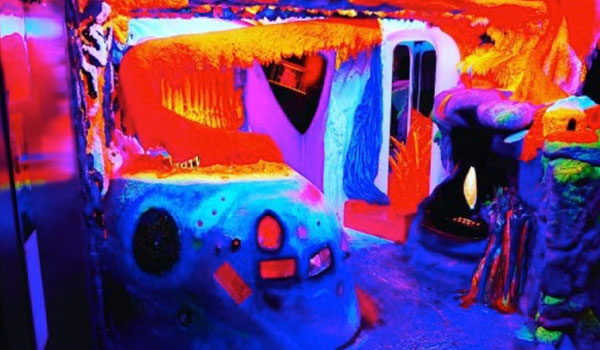 Home to Nick Palladino's collection of crazy-eclectic concoctions, Electric Ladyland is a must-see for everyone with an interest in psychedelia and beyond.
The quirky space is chock-a-block full of summer of love-themed memorabilia, posters, paintings and letters celebrating the genius of Jimmy Hendrix and the legacy of the hippies, alongside art installations you won't forget anytime soon.
Is that so, you might ask? To which we say: yes. Guaranteed. Palladino has a great eye for transforming seemingly meaningless, quotidian objects into the stuff of dazzlingly beautiful, dreamlike artworks, creating brightly fluorescent fish tanks with bits of plastic, play-doh, and other knick-knacks, and a set of re-imagined tarot cards you're bound to stare at for days.
Nick lives and breathes the ethos of the place, and is often found hanging out among the giddy spectators.
Our highlight? The fluorescent garden made with shiny, jewel-like objects, and more soft, pillow-y materials. Who could say no to a display that merges the aesthetic of Enter the Void, Yellow Submarine and Coraline?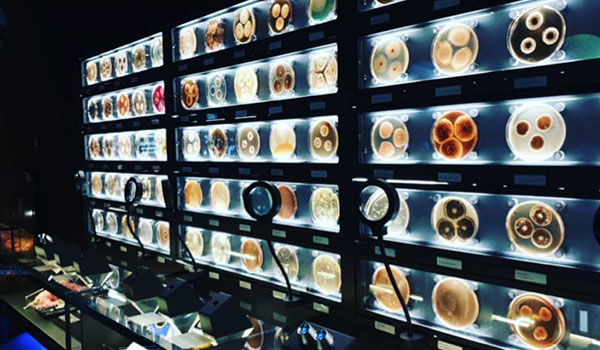 Did you know that toothpaste contains abrasive algae? Or that the royal fungi were named after Willem-Alexander of the Netherlands? These are just some of the facts you'll discover at Micropia, a world-leading museum dedicated to everything fungal, bacterial, and microbiotic.
A stone's throw away from the Artisplein and the Artis Amsterdam Royal Zoo, this institution houses thousands of organisms. Each is displayed in a Petri dish. The permanent exhibition comprises of walls and walls of futuristic, neon-lit glass shelves, creating the illusion that you just strolled into an alternative, sci-fi-inspired universe.
Micropia strives to do away with the odious reputation bacteria and fungi enjoyed since the emergence of modern science, the institution also runs regular guided tours and interactive activities to help visitors gain a better understanding of these crucial life forms. By putting these vastly-overlooked organisms prevailing in domestic life and agriculture into the focus, Micropia aspires to open our eyes and help us understand what's flourishing in our immediate surrounds. Warning: do consider whether this is the place for overly hygiene-oriented friends and family members. They might go on an unexpected sponge-purge after a brief visit.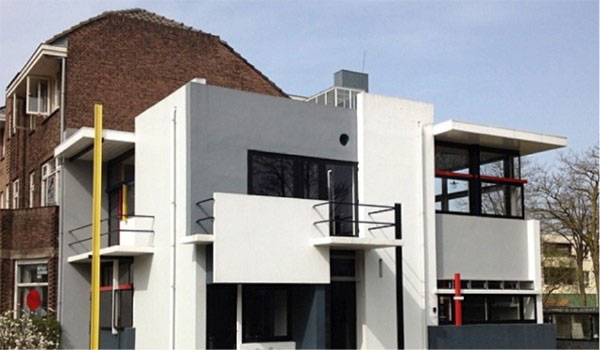 The Rietveld Schröder House is the celebrated location of an unlikely love story.
Commissioned by one of the owners, the then-married pharmacist, and mother-of-three, Truus Schröder-Schräder asked an old friend and ambitious young creative, a certain Gerrit Rietveld to design a house for her entire family.
The two plunged themselves into the study of the intricate rules of interior design, aiming to create a domestic space that is as easy-to-use as it is aesthetically pleasing. However, the collaboration soon gave way to something else, and by the time the house was finished, Schröder-Schräder Rietveld started pursuing a romantic affair.
The Rietveld Schröder House offers a rare opportunity for interior design geeks and long-time fans of the De Stijl movement to walk around the working and living environment of a legendary architect. Ever thought about how trendsetting designers make soup? Walking around in this unique environment, you will.
The house is a special treat for art-history heavy-weights, marking a watershed moment in Rietveld's evolution from a lesser-known furniture designer and into an internationally-established interior-designer-cum-architect. While the house precedes his greatest period – which began around 1934, with the creation of the zig-zag chair – it does evince the rigid minimalism and functionality-driven mentality most commonly associated with its creator.
De Stijl fans, designer chair-lovers and everyone with an eye for a good meet-cute: you know what to do.