There are about 6,500 languages in the world – that we know of. Among them, Spanish is considered one of the most beautiful. It's no wonder you're interested in learning it but choosing to learn a new language is the easy part, getting started is where people often get stuck. Partly because if you're looking to learn how to speak Spanish, there are plenty of schools to choose from right here in Amsterdam!
Analysis paralysis can freeze the best of us, so we want to provide you with all of the information you need to make an informed decision on which one is right for you. Here are some of the top recommended, by our community, language schools where you  can take Spanish lessons in Amsterdam: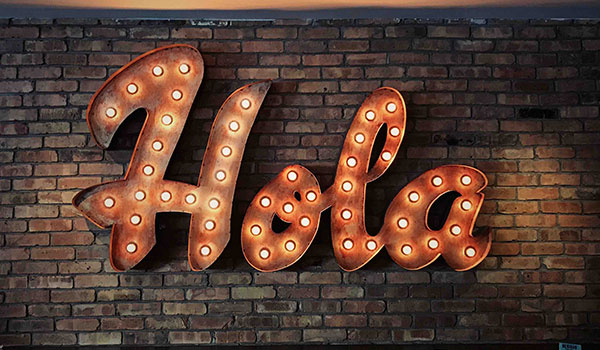 This titan in the field of language education needs no introduction. With over 140 years of experience, Berlitz is a large, established company that offers a unique, continuous blended learning approach that includes both online and in person. Additionally, their Virtual classroom is one of the most innovative and advanced on the market today. The Berlitz Method® provides continuous experience throughout the program. It's like having your cake and eating it too since it maximizes efficiency whilst not breaking your budget. Learn Spanish with confidence and ease!
Spanish with Elisenda
Free tryout lessons with Spanish tapas?! How could you say no? Elisenda has a maximum of 5 students per group lesson, so you're guaranteed to get personal attention for all of the language assistance you need. Also, any time games are implemented, we know we're in! From food to music, you'll experience all she has to offer of the Spanish language and culture for your learning pleasure.
Spanish Lessons Amsterdam boasts a healthy amount of varied courses. Beginners, intensive, and flexible or private lessons are available for you to find the perfect fit of time, level and pace. And with a long list of happy reviews and discounts for both students and au pairs, this team sounds like a lovely group of people looking to help you learn this 'lenguaje muy bonito'!
Animo!
While its main translation is 'Cheer up', animo could also mean zest, encouragement, or courage. Learning a new language tends to require at least one of these for the student, otherwise, the challenge of learning anything new will weigh heavily. Fortunately, with both 10 and 5-week courses in both normal and intensive paces here, you'll be speaking in your new language in no time!
Molinos
Molinos de Viento is an Amsterdam based, Spanish Language Cultural Center. While they specialize in Dutch Speakers learning Spanish, they also have a Basics Spanish course for English speakers. And since their location is also a venue for meetings, they have space and resources to make you feel comfortable in your learning setting.
The Language Corner
Priding itself in being "more than a language school," The Language Corner in Amsterdam provides Dutch and English courses in addition to Spanish but also holds events. A bit of local fame in their bar nights which promotes natives and newbies alike to join in the language fun. They have regular movie nights as well for the community feel on a different level.
Speaking of another level, how about a trip? Taalhuis organizes language trips you can join like learning Italian in Sardinia or Greek in Athens. Their extensive list of teachers also allows flexibility. Not every teacher is perfect for every student after all so perhaps you'll find your favorite among them. If you're looking for additional events to go with other students, they have cultural events you can also join in on like the Italian Opera!
The Popular School
With values like creativity and communication, this private school can help you learn some wonderful Español. They have levels from beginner all the way through conversational as well as provide a loyalty bonus. Located in the Slotermeer area, they are easily accessible and have flexible scheduling.
El Patio
From private classes to studying for the DELE Spanish certification, El Patio will get you through your Spanish lessons no matter where your current level is. They have their finger on the pulse of the Spanish culture in Amsterdam and will guide you to new workshops, dance classes, and theater for your cultural pleasure.
Instituto Italiano
If you're looking to learn Spanish they've got you covered with beginner to advanced courses, but they also have Portuguese and Italian of course! Getting ahead will be a piece of cake with their max of 8 people in their classes in the heart of Amsterdam.
Fuentes
The intricacies of language are far and wide. Fuentes provides these intricacies of learning all aspects within the Spanish language. They provide courses from beginners to all levels of intensive courses to conversational courses. In addition, not only do they have classes in Amsterdam, but all throughout the Netherlands in case you enjoy it here and want to refer a friend.
Well known in the community, University of Amsterdam(Universiteit van Amsterdam) provides University-level education in 12 different languages – including Spanish of course – but also Dutch, Japanese, and Arabic for example. With individual or group lessons you'll receive the care and attention desired in the format best for you.
For the Kids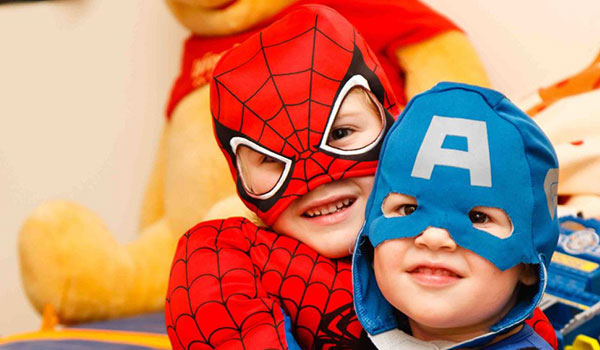 If you're looking to introduce your children to a new language outside of the required school language(s), there are excellent choices of courses for them as well! Check out these Spanish language courses for kids from 0-18:
The magic of languages resonates from children – especially to their parents – because they learn so quickly. This is especially true when they have private tutoring provided and at their own pace. Berlitz can customize their strategy to help your child learn in the best way for them starting at age 4 and get them the lift they need to be well on their way to fluency!
Mini Lectores
With lessons starting for your children as early as a few months, you can get your child started learning multiple languages very quickly here. Their interactive and engaging workshops will get your little one into the language spirit easily and quickly. They have an understanding of how challenging it can be to have multiple languages spoken in their life – whether at home or at school – so they cater to them and have the capability to help.
Animo
Custom classes here for children from 8-15 years old will allow your child to grab hold of their newfound love of the Spanish language. They have small class sizes and will cater to this age group to help them glide through their learning experience.
While there are a number of choices for learning your new language, no matter the course you choose you'll be sure to enjoy the experience of learning this beautiful language.