Whether you're a first time home buyer or you've bought property previously, buying a house in The Netherlands poses its unique set of challenges. We've put this guide together to help you navigate through this very special purchase. To make it as comprehensive as we can, we've enlisted the help of Jarl Brouwer, with over 20 years of experience, from IQ Makelaars to give us a hand. If you're ready to buy, we suggest booking an appointment with him straight away! If you want more info regarding buying a property read on!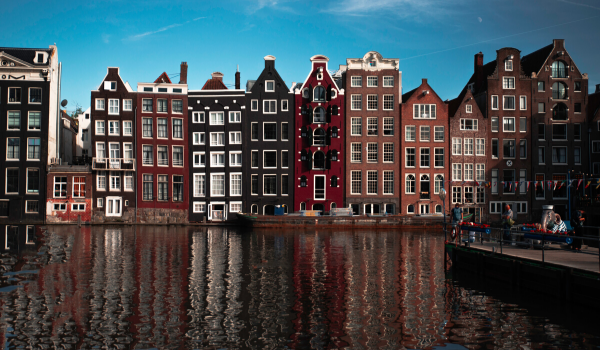 Can foreigners buy property in the Netherlands?
You bet! The purchase can be as both primary residence or as a buy to let property. Keep in mind that it's easier to arrange financing when you have a permanent contract with your employer. Also keep in mind that lenders may limit the amount of financing should you have a temporary residence permit.
Things to ask yourself before you buy a property
Although buying a property may seem both scary and exciting, the first thing to do is decide whether or not buying makes sense for you. There are a few things to ask yourself:
How long will you stay in The Netherlands?
How long do you think you will live in that house (or do you plan to rent it out)?
What sort of house or apartment are you looking for, get your needs clear so you can focus your search.
Are you planning on renting it out or do you plan on living in it?
How much can you allocate for a mortgage per month?
Are you buying with someone or alone?
What happens if you suddenly have a reduction in income, how easily can you find a job?
How much money are you burning on rent per month?
Advantages of buying a property in The Netherlands
Happiness – having your own home is a very special feeling
You can redecorate it how you want.
It is a good investment if done properly (right location etc…) for the long haul.
The interest on the mortgage is tax deductible.
Decide on where to buy
Deciding on where to buy is the first step in beginning your housing search. This depends largely on you, from budget to your long or short term plans. Some cities where, as an international, you will be very comfortable (due to a large international community) are:
Amsterdam
Haarlem
Leiden
The Hague
Utrecht
Groningen
Eindhoven
Maastricht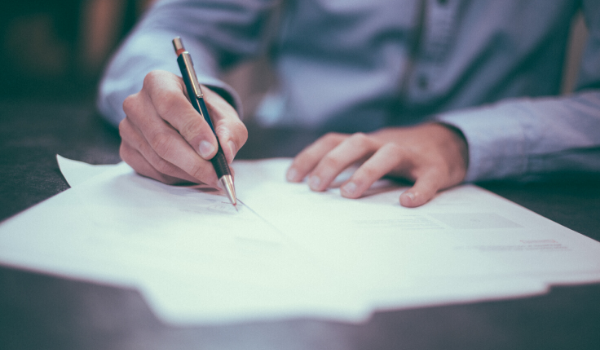 Your budget and How much you can borrow
Financing your property
As you can imagine, not too many people (let alone internationals) have 6 figure amounts in their bank accounts. So, if you're not going to be able to pay the property all at once, you will need a mortgage. In order to do that, you should visit either a bank or a mortgage broker.
Visiting a bank
Visiting a bank is not a bad place to start. Shopping around a little and trying to get the best deal going from bank to bank is also a good idea. Keep in mind, a bank will generally only provide you with a mortgage from their business. Although this will save you the cost of a mortgage broker, the advice you receive will most likely be geared to you acquiring a mortgage with that bank. However, some banks will reward existing customers with deals if they secure a mortgage with them.
Visiting a mortgage broker
Conversely, you can visit a mortgage broker to apply and arrange a mortgage for you. Keep in mind mortgage brokers have access to many lenders and so they can arrange deals based on several parties helping choose what's right. One very interesting note is that the Mortgage broker (unlike in countries like U.S.A and Canada) does not receive a kickback or fee from the lender. This is done purposely in Dutch law to ensure that the mortgage broker represents the person paying them (you). A good mortgage broker can speed up the process, knows the market landscape, and can work with unique lenders which can be more tailored to expats. Keep in mind there is a big distinction between buy to let mortgages and mortgages for your principal residence, and so if you're going to move back home and keep your property as an investment make sure to find a broker who can properly arrange that.
Some of the things to consider for your mortgage:
How long do you want the interest rate fixed (5,10,15,20 years)?
Are you planning to rent out the property?
Would you like to make lump sum payments over the years?
What monthly payments can you support?
Make sure to get all the costs related to the mortgage as this (like the interest on the mortgage is tax deductible)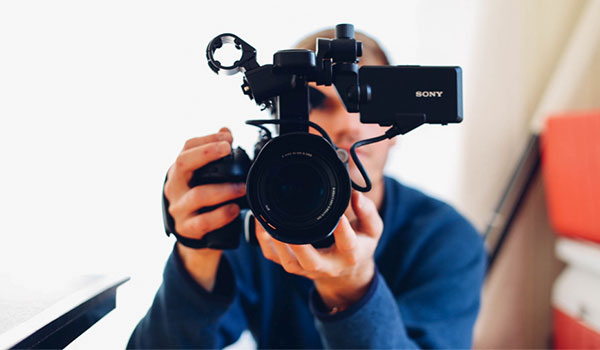 No permanent contract or freelancer/entrepreneur, no problem
Securing mortgage can be challenging in the event that you don't have a permanent contract or if you are a freelancer. There are tips and tricks to get around this. Examples include asking your employer for an intent to hire you permanently. Some banks, like RaboBank have even started to provide mortgages to entrepreneurs and businesses which are 1 year old (as opposed to the 3 years most banks will require).
Paperwork for a Mortgage
As you can imagine there is quite some paperwork to provide, from salary slips, personal details, and numerous other documents. Keep in mind the financial services industry is very heavily regulated so your mortgage broker or lender will have loads of paperwork to explain to you (for instance, what would happen if you lost your job or couldn't make the mortgage payments).
Keep in mind there is no formal "approval" until you actually receive a written offer from the mortgage provider and sign it. This offer is usually provided after the buying contract (KOOPAKTE) has been signed by both parties and sent to the lender. So the mortgage will be approved at a later stage. It is wise, however, to meet with a mortgage broker before beginning your housing search as it will give you an idea of your budget and an indication of how much you can borrow based on your income. Remember you can have loads of assets overseas and a lot of emergency cash in the bank, but it's your income which will determine how much you can borrow. If you're going to start a business or change employers from a stable permanent contract, it might be wise to hurry up a little and secure that mortgage (hint: don't tell your lender or broker that!)
Where to look for a house? (and a sneaky trick!)
Most of the properties which are up for sale in The Netherlands appear on funda.nl. Funda allows you to search by area, budget and various types of characteristics.
Also if you'd like to know how much the owner paid for the property, you can see that in the local land registry known as Kadaster. A small fee will get you some good data on the property. Of course, as in all of life, having a well connected estate agent will also help immensely. Here, getting your foot in the door before anyone else provides a huge advantage. With the proper agent, this can be your reality.
Using an Estate Agent
One of the many questions we receive from internationals is about whether or not they should use an estate agent. There are pros and cons to using an estate agent. The immediate con is the cost (generally, anywhere between 2.500 euro – 2% of the value of the property). However, the right estate agent can help you with some of the following items (keep in mind every estate agent is different):
Assist you with the search and advise you on the market
Spot red flags with the property and it's surroundings Provide insider information and properties which are not yet listed
Ensures you follow the process from a legal standpoint
Accompany you during visits
Making sure you are not offering too much on the property. Check out a previous article we wrote 10 tips for making a house bid
Having an estate agent makes you a more credible buyer, so even if you bid less than others, having an estate agent will help your position
Prepare the offer, negotiate on your behalf
Ensure you have all the paperwork in place
(In some cases) help you with the translation
Accompany you to the notary
Some estate agents will even manage renovations and help you setup your utilities.
Make sure to use an estate agent which works on, or similar to, IQ Makelaars no-cure no pay basis. Remember, there are two parties here: the buyer and the seller. Don't rely on the sellers estate agent, you want someone you pay to represent you.
The lease hold system in some parts of the Netherlands (erfpacht)
In some parts of the Netherlands (mainly Amsterdam) it is possible, and quite common, to own a property for which you DO NOT own the ground it's built on. For the most part the municipality owns the land and you have to pay a yearly fee on the use of this land. The amount is negotiated once every 49 or 99 years. The closer you are to the renewal date the more it could affect the value of the house as the amount one will pay per year is uncertain. This is usually because the yearly fee for the erfpacht will most likely increase. Keep in mind it can happen that the land is leased from a private entity like a company or corporation. BE VERY careful here seeing as it's no longer the Dutch government in control and so you risk being at the mercy of a private organization. It's uncommon but we thought we would mention it!
Things that shock internationals
One of the things that shock internationals the most is the number of visits an estate agent will do with you. Not all estate agents do this, but for instance, many estate agents will visit 5 or 10 properties with you at no cost. After that, you may need to pay a fee. If you feel like you need to have someone visit each property with you, try to keep that in mind when searching for the appropriate estate agent.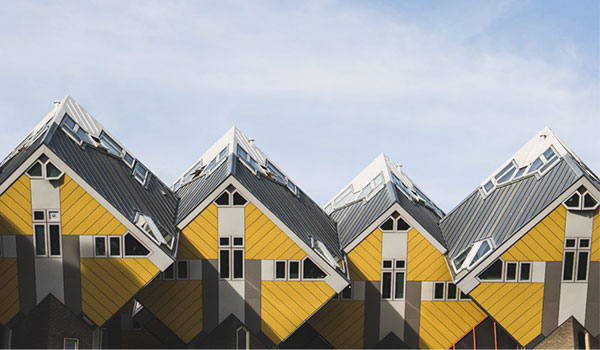 What are the costs associated with buying a home?
Kosten koper (K.K.) vs. Vrij op naam V.O.N
You will often see houses listed on funda with one of these abbreviations. They basically mean the following:
Kosten koper
The buyer pays all the associated costs with buying the property such as the transfer tax and the notary costs for the mortgage and ownership deeds. This applies to houses for which you are not buying from the developer/builder, i.e. you are usually not the first party to live in it.
Vrij Op Naam (V.O.N)
This applies to (mainly) new build apartments. The transfer costs, Kadaster registration, the notary costs, and the cost associated with the deeds of ownership are to be born by the seller. Keep in mind the seller has to pay a 21% VAT as well!
The Breakdown of Kosten koper (K.K)
Here are some of the line items you may find with the overview from the Notary in the "afrekening aankoop" or settlement of purchase document.
Real Estate agent: 2.500 Euro to 2% of the property
Notary: 1.500 – 2.500 Euro (including sworn translator)
Mortgage advisor ( 2.500 – 3.000 euro)
Overdrachtsbelasting (K.K) : 2% of the value of the purchase price
Waarborg – bank guarantee (optional) about 350 (max)
Inspection costs – 500-750 euro for basic inspection*
Other costs such as land registry costs and verifying your personal details – 100 Euro ex.
*If additional inspections are required with more specialized equipment you will most likely pay more than 500-600 Euros.
Costs which are based on yearly use, and you will be on the hook for (pro-rata):
Watersysteemheffing eigenaar – Water board tax
VvE – Vereniging van eigenaars (homeowners association)
Rioolheffing – sewage charge
Gebruikersbelasting – property tax
Settling amenity fees: gas, water, electricity
Homeowners association, (VvE)
Not all properties have a VvE. This applies mainly to apartment blocks. The VvE meets and votes on the various motions and budgets regarding the shared areas of the property such as the hallways, roof, etc. It's important to check the future budget for the building to ensure that there are no surprises. You will most likely pay a monthly fee to the VvE once you acquire the property. You need to know this fee so you can a) pay it and b) plan your finances.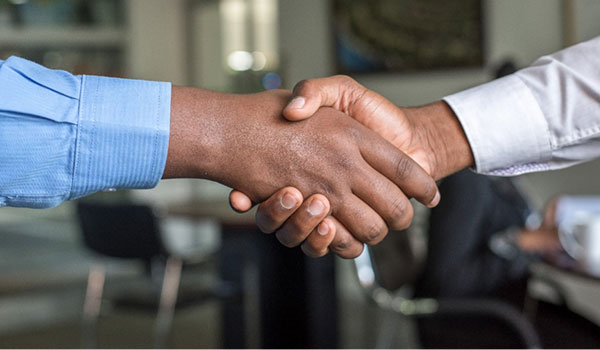 Purchase Contract (Koopakte)
Once you or your real estate agent have agreed and negotiated on the terms t, a buying contract will be drawn up by the seller or their estate agent (Jarl can also help you with selling a property, FYI). This will stipulate all the terms and conditions associated with the purchase, sale, and use of the property. These are generally quite standard.
The buying contract is usually a lengthy document in Dutch. There are a number of clauses, so you want to have it looked at by, your estate agent, your mortgage broker, and a lawyer (other than the notary). That's what we would suggest for added peace of mind. Keep in mind, although most contracts are standard, there are often non-standard items that would be negotiated in. Examples could be: if there is damage found within the house after the purchase (not found by the inspection) and/or the inclusion of furniture or other items.
Escape Clauses (Ontbindende voorwaarden)
Keep in mind that when you sign a buying contract for a house you have what's called a denktermijn (cooling-off period) this is a 3 business day time period for which you can dissolve the signed contract. This is standard in Dutch law and can sometimes be a lifesaver if you're having last-minute second thoughts. It allows you to walk away from the contract and is considered a cooling-off period to ensure that both parties have thought it through thoroughly. That's Dutch law for you! Always having everyone's best interests at heart and truly understanding human nature. Once the cooling-off period is over there is the Ontbindende voorwaarden, which are conditions for which you can walk away from the contract with no penalties. These usually include:
Failure to secure financing (mortgage). You will need to demonstrate this with a rejection letter from a bank.
Building inspection report indicates a deviation for which the amount of money specified in the contract is exceeded. (e.g. if say the building inspection specifies an amount of 10.000 EURO needed in repairs, whereas the buying contract stipulates that you have the right to dissolve the contract if the inspection shows repairs of 5.000 Euros are needed)
Keep in mind if you're buying a property from an investor, make sure that there are currently no tenants in there to avoid issues later on. Make sure you visit a property before you decide to sign for. It sounds like common sense, but we can assure you that common sense isn't always so common. Emotions can sometimes get in the way.
Penalties
It's not uncommon to have a penalty of 10% of the value of the house if you decide to breach the contract and walk away after the cooling-off period. That's why a bank guarantee is sometimes needed, or you will need to send 10% of the value of the property to the notary for which you will receive the difference of the costs needed to pay for the house (e.g. down payment, notary costs, land registry etc…) once the transaction is complete. It's all done through the notary to ensure safety.
Evaluation of the property
In order to secure a mortgage the value of the property will need to be provided by a 'taxateur' or evaluator. Keep in mind that the maximum mortgage you can receive will not exceed the value of the property for which the evaluator provides. So if the value of the property comes back as 350.000 Euro and you've bid 400.000 Euro, you will need to make a down payment of at least 50.000 Euro to make up the difference. Keep in mind you can always ask the evaluator to increase the amount or have your estate agent or mortgage advisor do that for you. Some may decide to help you out and others may not (seeing as it's bending the rules a little).
WOZ-waarde
The Netherlands, property taxes are based on your WOZ-waarde assessment. In other words, by your property value. Prepared by the municipality, WOZ-waarde assesses the value of your home and property and represents the number your taxes are levied from. Your WOZ-waarde will always be lower than the market value. At the start of each year, every property owner receives their WOZ-waarde (usually in February), which states their property value from the previous year. This number dictates everything from rent costs to you water system levy to inheritance taxes (and more).
Getting The Mortgage
Once you've signed the contract, provided the necessary documents to the lender or your mortgage advisor, you will receive an offer from the lender. Make sure to go over this and understand what you're signing up for. This includes the various terms of the mortgage. Examples of terms include (but not limited to):
Whether or not you can rent out your property
The interest rate
Repayment schedule
Early repayment conditions
The mortgage term
If you're happy with the terms and they make sense to you, you can accept the mortgage and sign the papers.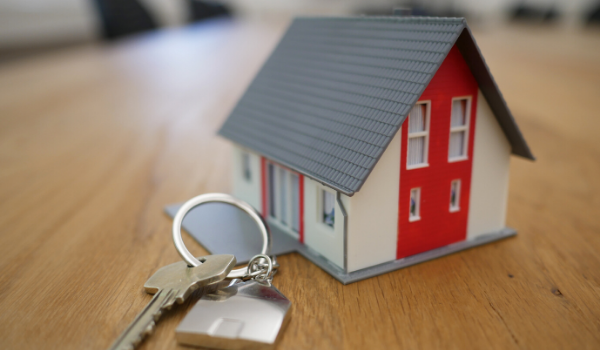 Going to the notary & receiving the keys
The notary is pretty much the final step in buying a property. Usually, the same day or just adjacent to your notary appointment, a final inspection of the house is conducted with all the parties involved. This is to ensure that the house is the way it was when you bought it. You never know when a divorcing couple may have thrown things at the wall, or if there was a break-in from the time you saw the house last or signed the contract. You just never know.
From the notary you will most likely receive the following documents (possibly among others):
Hypotheek Akte (The deed for the Mortgage)
Akte van levering (The deed for the property)
Kadaster registration (land registry documentation)
At the notary you will be signing the mortgage and the property deed, make sure you've read and understood them before going to the Notary. Don't hesitate to ask around, or send them to your lawyer. Many internationals will argue that having an additional lawyer is not needed, and probably isn't, however, we believe it never hurts to have a separate pair of legal eyes. Having an independent lawyer review the documents for you may cost an extra 1.000 Euros or so, but we believe it is well worth it. It is, however, an optional part of the process.
Getting a Tolk or (sworn translator)
If your Dutch isn't at a relatively high level (we recommend between B2 and C1) level you will need a sworn translator in Dutch this is commonly referred to as a "tolk". Keep in mind that if the seller needs a tolk, this is not covered by the property buyer. Each party pays for their own translator.
Getting the Keys, Yay!
Once you've signed all the documents, shook hands, watched the seller cry to leave their lovely home which they have grown attached to, you will receive the keys. Make sure to ask what every key does and for which door. Ensure to get ALL the copies of the various keys. Keys to remember to ask for:
Main entrance
Your unit or apartment entrance and all associated keys (balconies etc…)
Mailbox
Storage
Meters
Garage or parking
We hope this guide has helped familiarize you with the process of buying a property in The Netherlands. Remember it's a very fun and exciting thing to do, so make sure you have the help you need. Jarl Brouwer from IQ Makelaars (+31 654 702 543) would be delighted to take the step with you and help you along the way. He's even offering Expat Republic readers a special discount!